Taiwan, U.S. business groups call for bilateral trade agreement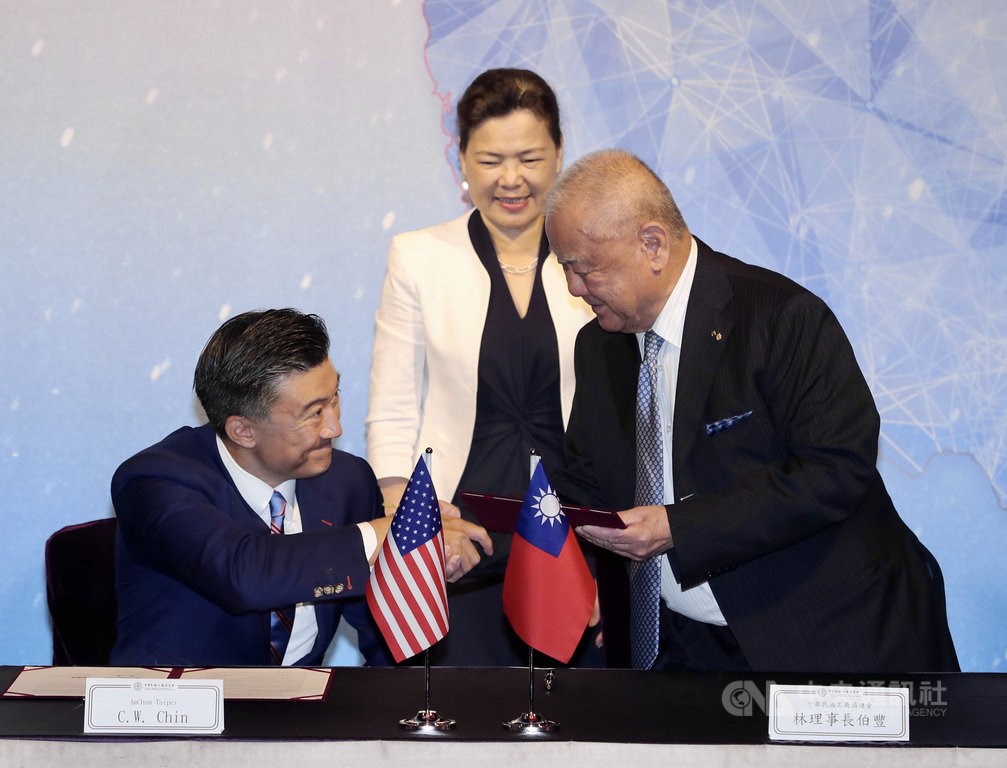 Taipei, Sept. 9 (CNA) The leaders of a Taiwanese business association and the American Chamber of Commerce in Taipei (AmCham) on Wednesday signed a joint statement calling for Taiwan and the United States to open negotiations for a bilateral trade agreement (BTA).
Taipei-based Chinese National Association of Industry and Commerce Chairman Lin Por-fong (林伯豐) and AmCham Chairman C.W. Chin (金奇偉) signed the statement at a ceremony witnessed by Minister of Economic Affairs Wang Mei-hua (王美花).
Taiwan and the U.S. are important trade partners to each other and their total bilateral trade value in the first half of this year reached US$43 billion, the joint statement said.
It said recent developments have strengthened the rationale for concluding a BTA.
In the wake of U.S.-China trade tensions and the COVID-19 pandemic, a widespread reconfiguration of global investment and procurement practices is underway amid increasing concern about the security of supply chains, the statement said.
"The result has been rapid growth in the level of integration between the U.S. and Taiwan economies, especially in collaboration between companies in the critical area of semiconductors and other advanced technologies," according to the statement.
Meanwhile, negotiations on a BTA will also provide an ideal opportunity to resolve trade issues between the two countries and facilitate further trade and investment exchanges, the statement noted.
The business groups believe that a BTA would not only bring economic benefits, but also help Taipei and Washington reach their common goal of promoting regional peace and stability in the Indo-Pacific region, the statement said.
"During this period of flux and adjustment to a 'new normal,' Taiwan exemplifies the kind of reliable partner that the U.S. needs for both economic and security reasons," it said.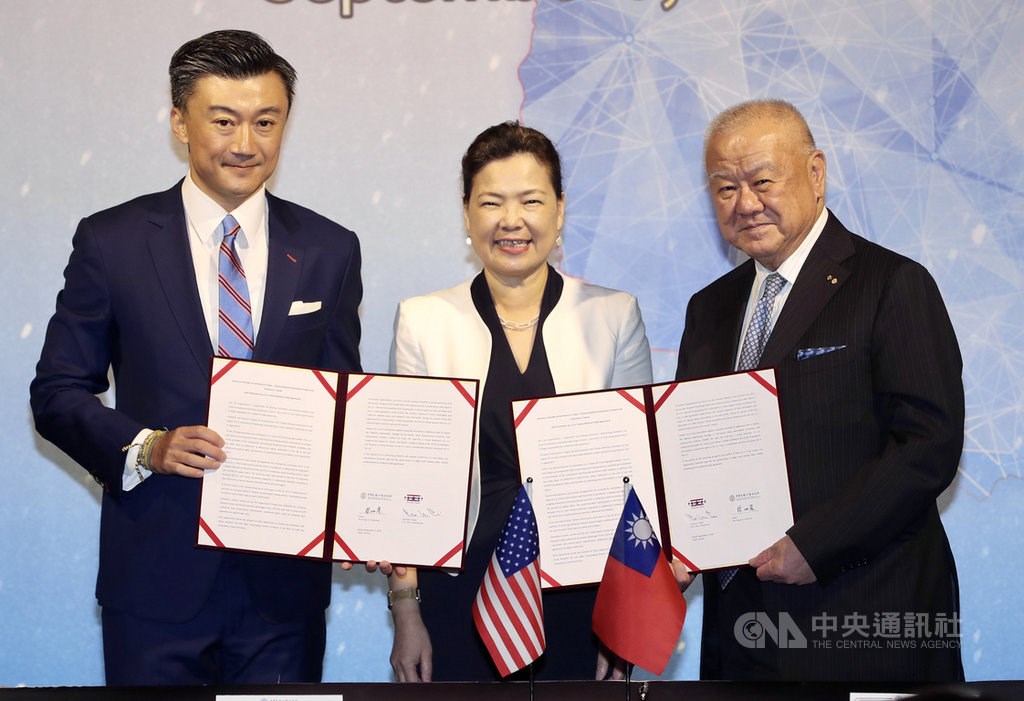 Before the ceremony, Lin told reporters that Taiwan's representatives should prioritize Taiwan's interests when negotiating a BTA with the U.S.
Now that Taiwan has promised to ease restrictions on imports of U.S. beef and pork with traces of ractopamine, a controversial feed additive, the two countries should subsequently open BTA talks on an equal footing, Lin said.
Earlier in the day, Economics Minister Wang Mei-hua said that Taiwan is doing its utmost to seek either bilateral or multilateral agreements with other countries, particularly the powerful ones.
Wang was responding to opposition Kuomintang lawmakers' argument that what Taiwan wants is a free trade agreement (FTA) rather than a BTA with the U.S.
Legislator Cheng Li-wun (鄭麗文), a KMT caucus whip, said at a press conference Tuesday that there is a big difference between an FTA and a BTA because under the FTA framework, over 90 percent of imported goods from each side are duty-free, while one of the goals of U.S. President Donald Trump is to reduce the U.S. trade deficit with Taiwan through a BTA.
Cheng said that if President Tsai Ing-wen's (蔡英文) administration wants to sign a Taiwan-U.S. BTA, it must submit a draft pact to the Legislative Yuan for review.
Cheng made the comment amid a call by U.S.-Taiwan Business Council Vice President Lotta Danielsson for BTA negotiations with Taiwan following the recent decision of Taiwan's government to allow imports of U.S. pork containing ractopamine residue.
In response to Cheng's comment, Wang said Wednesday that it is not easy for Taiwan to establish a bilateral or multilateral trade agreement with other countries, but the government is doing its utmost to achieve this goal.
Taking the U.S.-Mexico-Canada Agreement for example, Wang admitted that the U.S. would introduce more stringent requirements during negotiations on trade pacts.
However, she said Taiwan should take into account its export-oriented economy, international status and political situation when negotiating trade pacts with other countries.