TSMC hoping to raise NT$21.6 billion through bond sale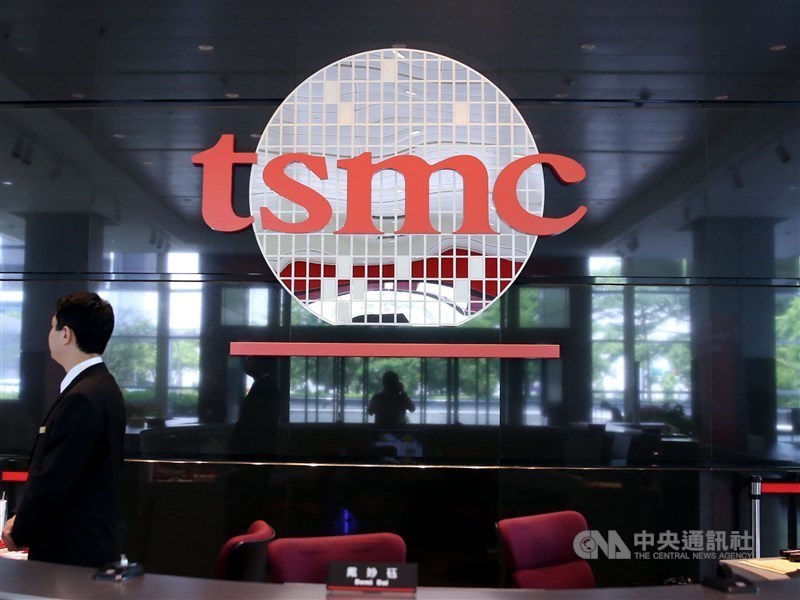 Taipei, April 7 (CNA) Taiwan Semiconductor Manufacturing Co. (TSMC), the world's largest contract chipmaker, is aiming to raise NT$21.6 billion (US$697 million) by selling bonds to finance the construction of a new production site and expansion of its production capacity.
In a statement released Monday, TSMC said it has decided to issue NT$21.6 billion worth of secured corporate bonds in three trenches: five-year NT$5.9 billion bonds at a rate of 0.52 percent, seven-year bonds of NT$10.4 billion at 0.58 percent, and 10-year bonds of NT$5.3 billion at 0.6 percent.
MasterLink Securities is serving as the lead underwriter of the bond sale, according to TSMC.
TSMC did not say when the bonds will be issued, but the market is estimating it will be at the end of the month.
The proceeds from the bond sale will be used to finance TSMC's efforts to develop advanced 5 and 3 nanometer processes at its plants in the Southern Taiwan Science Park, according to analysts.
The company is set to launch mass production of 5nm chips in the first half of this year and 3nm chips in 2022. Currently, its most advanced chips in mass production are 7nm.
The NT$21.6 billion bond sale will be the second by TSMC so far this year, after it issued NT$24 billion in unsecured bonds in March.
In February, TSMC's board approved a plan for the company to issue up to NT$60 billion in unsecured bonds in Taiwan, its largest corporate bond issuance in six years, which means the company could issue an additional NT$14.4 billion worth of bonds based on the quota.
According to analysts, TSMC is one of the local companies that took advantage of a rate cut cycle worldwide to lower their fund raising costs amid concerns over the impact of the COVID-19 coronavirus pandemic on the global economy.
The interest rate on the NT$21.6 billion bonds is 0.06 percentage points lower than on the NT$24 billion bonds sold in March, while the 0.52 percent rate on the tranche of NT$5.9 billion is the lowest among private companies that have sought to raise funds in Taiwan in recent years, analysts said.
At an investor conference in January, TSMC estimated its capital expenditure for 2020 at a record US$15 billion to US$16 billion, 80 percent of which will go toward developing the 3nm, 5nm and 7nm technology.
It said 10 percent of its capex will be used for the development of advanced packaging and testing technology, and the other 10 percent for the development of special processes to maintain its technology advantage.