Hon Hai suspends production in India to April 14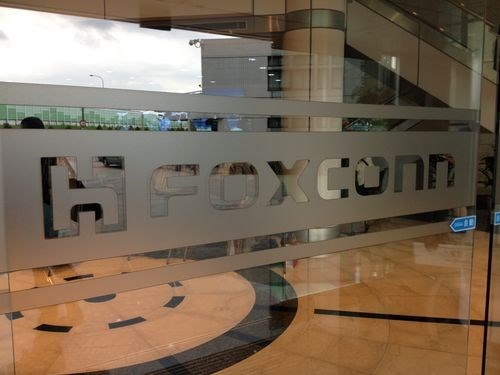 Taipei, March 25 (CNA) Taiwan-based manufacturing giant Hon Hai Precision Industry Co. said Wednesday that its production in India has been suspended and that the suspension is scheduled to continue into April 14 after the South Asian country imposed a "total lockdown" to contain the spread of the COVID-19 coronavirus.
In a statement, iPhone assembler Hon Hai, known as Foxconn in the global market, said that the production suspension was declared in line with the Indian government's anti-COVID-19 efforts.
Indian Prime Minister Narendra Modi ordered a complete lockdown for the country's population of 1.3 billion, starting from Wednesday, and will run for 21 days, warning that if the virus remains uncontrolled over the next three weeks, "many families will be destroyed forever."
India joined a group of other countries worldwide to impose lockdowns or similar measures to contain the COVID-19 pandemic, affecting more than 2.6 billion people worldwide.
Hon Hai, the world's largest contract electronics maker, said that when its production in India resumes will depend on the Indian government.
The production suspension has affected Hon Hai's iPhone shipments, as the Taiwanese supplier has used the South Asian country as a base for rolling out its popular smartphone models for Apple Inc., market analysts said.
India is an iPhone production hub for Hon Hai, in addition to China, where the Taiwanese company employs more than 1 million workers in its sprawling production bases.
China, where the COVID-19 pandemic began at the end of December, had previously imposed massive lockdowns on more than 50 cities to rein in the virus, which has interrupted production of Taiwanese suppliers to Apple.
As the pandemic in China has shown signs of easing, however, production in China has been gradually restored.
Echoing Modi's ambitious "Make in India" initiative, Hon Hai has embarked on a project to establish 10-12 facilities in the South Asian continent by 2020 as part of the company's efforts to extend its global reach in electronics manufacturing.
Hon Hai has also been investing in in a wide range of businesses such as e-commerce, mobile Internet services and renewable energy in India.
According to a list released last year by Apple, Hon Hai's production base located in Tamil Nadu, India, has been among the U.S. client's top 200 suppliers.
In addition to Apple, Hon Hai also produces devices for other international brands such as Xiaomi and Nokia.
Among Hon Hai's subsidiaries with operations in India, Hong Kong-listed FIH Mobile Ltd. serves as the largest contract electronics maker in India and the unit aims to optimize its production and raise capacity in a bid to win contracts from Chinese clients who have set their sights in the Indian market.