AUO secures sustainability-linked loan from DBS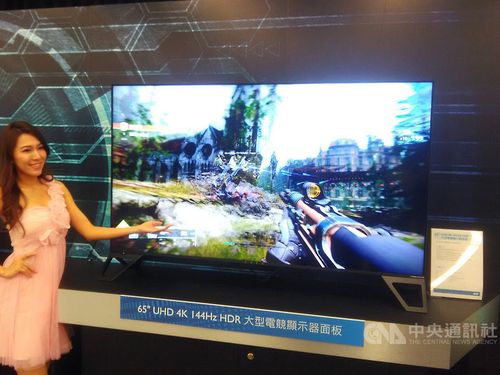 Taipei, May 21 (CNA) AU Optronics Corp. (AUO), one of the leading flat panel makers in Taiwan, signed an agreement with Singapore banking group DBS Tuesday to secure a NT$2 billion (US$63.69 million) sustainability-linked loan with a maturity of three years.
The agreement makes AUO the first Taiwanese entity to secure a DBS sustainability-linked loan, as well as the first tech company in the Asia-Pacific region to obtain the loan. DBS said the credit facility is expected to help Taiwan's industrial sector to improve its corporate sustainability.
On its website, DBS said the bank aims to promote sustainable development through sustainability-linked loans by pegging the interest rates of loans under the initiatives of a series of environmental, social and governance (ESG) performance metrics.
DBS said the borrower will be valued based on an annual sustainability review report assessed by an external independent party, assessing the performance of corporates on ESG criteria, and as long as pre-determined targets are achieved, the interest of the loan will be cut.
DBS did not disclose any initial financial terms for the loan for AUO.
AUO has served as one of the constituents of the Dow Jones Sustainability Index (DJSI) for nine years, while the flat panel maker is also listed on the MSCI World ESG Leaders Index and the FTSE4Good Index.
It is among the top 5 percent of corporations under the Taiwan Stock Exchange's corporate governance evaluation.
"There is a growing trend for corporations to adopt more sustainable practices in their business operations," Lim Him Chuan, general manager of DBS Bank (Taiwan), said in a statement. "While seeking business growth, they are also considering social, environmental and governance factors."
Tony Luo, head of Institutional Banking Group at DBS Bank (Taiwan) said the core value of a sustainability-linked loan is to reward corporations for their efforts to advance their sustainability agenda.
In 2018, DBS extended four sustainability performance-linked loans worth more than 600 million Singapore dollars (US$434 million) in Singapore and other markets, according to the bank.