TSMC Q1 net profit down over 38% from previous quarter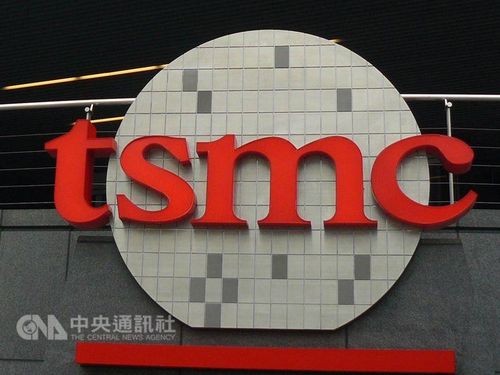 Taipei, April 18 (CNA) Taiwan Semiconductor Manufacturing Co. (TSMC), the world's largest contract chipmaker, said its net profit for the first quarter of this year fell more than 38 percent from a quarter earlier, with market analysts attributing the decline largely to the slow-season effect.
The drop also resulted from a production disruption at TSMC's Fab 14B, a 12-inch wafer foundry in Tainan, the analysts said. The production problem, which was identified Jan. 19, was later found to be caused by problems with chemicals used to treat TSMC's wafers produced using the 12 nanometer and 16nm processes at the Tainan facility.
In the January-March period, TSMC posted NT$61.39 billion (US$1.99 billion) in net profit, down 38.6 percent from a quarter earlier, with earnings per share (EPS) at NT$2.37 compared with NT$3.86 a quarter earlier.
The first-quarter net profit was also down 31.6 percent from the same period of last year, when the EPS stood at NT$3.46.
In the three-month period, TSMC's consolidated sales fell 24.5 percent from a quarter earlier to NT$218.70 billion, which was also down 11.8 percent from a year earlier.
According to TSMC, sales generated from all of its product sectors fell in the first quarter from a quarter earlier, with revenue registered in the computer product operations down 31 percent, the steepest drop among the sectors.
In the first quarter, sales posted in TSMC's communication division fell 27 percent from a quarter earlier, while revenue generated in industrial product operations declined 16 percent, and sales posted in consumer product operations dropped 10 percent.
TSMC said its first-quarter gross margin, which reflects the difference between revenue and cost of goods sold, fell 6.4 percentage points from a quarter earlier to 41.3 percent, within earlier expectations ranging between 41 percent and 43 percent.
The first-quarter gross margin also fell from 50.3 percent a year earlier, TSMC said.
The chipmaker's operating margin -- the difference between sales, cost of goods sold and operating expenses -- for the first quarter fell from 37 percent a quarter earlier to 29.4 percent, which was within an earlier estimate of 29 percent-31 percent, the chipmaker said.
TSMC said the first-quarter operating margin fell from 39.0 percent seen a year earlier.
In the first quarter, the advanced 7 nm process accounted for 22 percent of the total sales, the 10 nm process made up 4 percent and the 16 nm technology represented 16 percent, TSMC said.