University graduates bemoan low wages, despite record high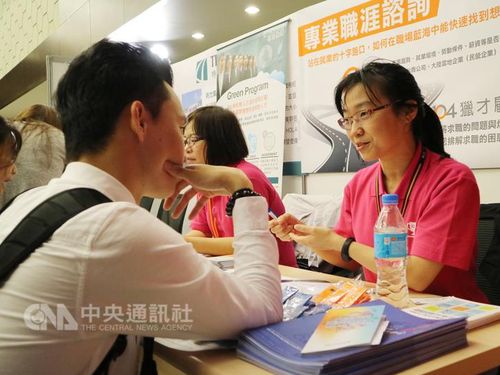 Taipei, June 1 (CNA) Recent government data indicates that on average university graduates earned a monthly salary of NT$28,116 (US$932) in 2016, an increase of NT$461, or 1.67 percent on the previous year. Few young people in Taiwan, however, were cheered by the news, bemoaning the prospect of years working for low wages.
Survey results published by the Ministry of Labor (MOL) on Wednesday showed that the NT$28,116 earned by university graduates for their first job was the highest since 1991, when the ministry started its annual survey on wages in different occupations.
The previous high was recorded in 2000, when the average starting wage for a university graduate was NT$28,016 per month. In other words, average salary has increased by NT$100 a month over the past 16 years.
Hu Meng-yu (胡孟瑀), head of the 95 Youth Labor Union, a non-profit organization made up of college students and scholars, was cited by the United Daily News (UDN) as saying that the growth in starting salaries for university graduates had failed to keep up with price inflation at McDonald's.
As a result, real starting salaries have fallen over the past 16 years, Hu was quoted as saying by the newspaper, one of the most popular Chinese-language papers in Taiwan.
The headline on the front page of Thursday's UDN read "Entry level salary back at NT$28,000 after 16 years," with a subtitle: "New high in entry level salary; can you feel it?"
A student surnamed Wu, who will graduate from the hospitality management department of a private university, told the UDN that during her internship at a hotel, she found a full time employee at the hotel earned a monthly salary of NT$24,000.
She mused that after paying off school loans and covering rent, travel and food, such a salary would leave her with almost no disposable income. As a result, Wu expressed pessimism about her future after graduation.
The MOL survey shows that among first-time employees across all educational levels, the average monthly salary was NT$26,723 in 2016.
By sector, first-time employees in finance and insurance earn NT$31,025 per month on average, followed by NT$28,879 in the professional, scientific and technological sectors and NT$23,598 in the service industry sector, including beauty salon and auto repair workers.
The wage survey was conducted in August last year among 9,786 companies, according to the ministry.
Lo Yi-ling (羅怡玲), head of the MOL's Statistics Department, attributed the growth in entry level wages to the recovering economy and the increase in the minimum wage.
(By Elizabeth Hsu)ENDITEM/AW