Computex Taipei to feature AI, robotics, IoT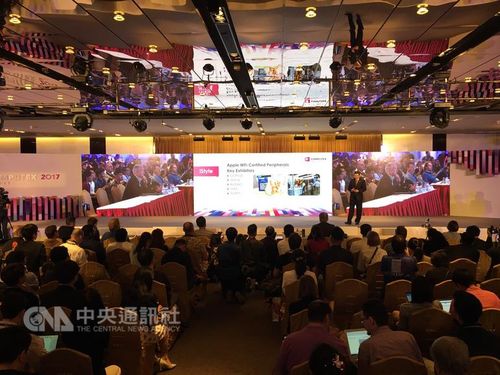 Taipei, May 29 (CNA) Computex Taipei 2017, a global trade show for information communication technologies (ITC) and the Internet of Things (IoT), will focus on five themes, including artificial intelligence (AI), robotics and IoT applications from May 30 to June 3, according to the organizers.
While evolving in sync with global ICT industry trends, Computex 2017 positions itself as "Building Global Technology Ecosystems," focusing on such themes as AI and Robotics, IoT Applications, Innovations and Startups, Business Solutions, and Gaming and VR (virtual reality), said the Taipei Computer Association, one of the organizers.
The trade show will have four featured exhibiting areas -- SmarTEX, which centers on IoT applications; InnoVEX, showcasing innovation and start-ups; iStyle, which shows Apple MFi licensing products; and gaming and VR.
Exhibits and the high-profile CPX series forums will take place at Taipei World Trader Center, Nangang Exhibition Hall and Taipei International Convention Center, respectively.
This year, for the first time ever American electric automobile manufacturer Tesla and computer maker Dell will join 1,600 businesses from around the world with booths at the annual ICT trade show in Taipei, the Taipei Computer Association said.
Computex Taipei attracted 1,602 companies from 30 countries last year. With more than 5,000 booths, the trade show drew nearly 50,000 international buyers and specialists in relevant industries from 178 nations that year, according to the organizers.
(By Jalen Chung and Elizabeth Hsu)ENDITEM/AW