HTC revenue plummets 29% in July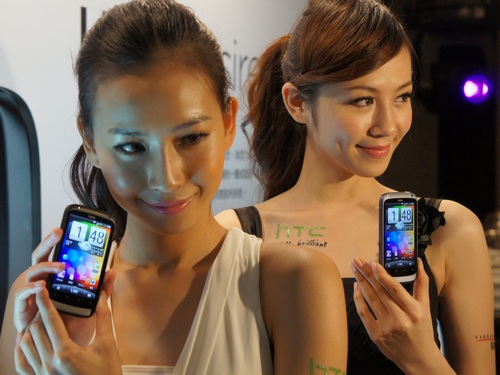 Taipei, Aug. 5 (CNA) Taiwan's HTC Corp. reported on Monday a 29 percent month-on-month drop in its July revenue, as the smartphone maker continues to clear its inventory of unsold and aging products in the channels.
The Taoyuan-based company's July sales reached NT$15.7 billion (US$524 million), marking the second consecutive monthly decline after it posted revenues of NT$22.1 billion in June and NT$29 billion in May.
In a July 30 conference call, HTC said that it will probably post an operating loss in the current quarter, giving reasons of unsold inventory in the channel, higher cost structure and a lack of economy of scale.
The company forecast its third-quarter revenue between NT$50 billion and NT$60 billion, a drop of 15 to 30 percent from the second quarter. It also projected a gross margin of 18-21 percent and an operating margin of zero to minus 8 percent.
Despite the unhappy outlook, HTC shares in Taipei ended 7 percent higher, the maximum daily increase, at NT$153 Monday, the first day of the company's planned buy-back of 15 million shares from the market. HTC plans to buy at a price range between NT$140 and NT$290 up until Oct. 4.
The stock had fallen 53 percent this year, closing at an eight-year low of NT$143 on Aug. 2.
(By Jeffrey Wu)ENDITEM/WH