Series of Events Kick Off to Show the Transformation of Kaohsiung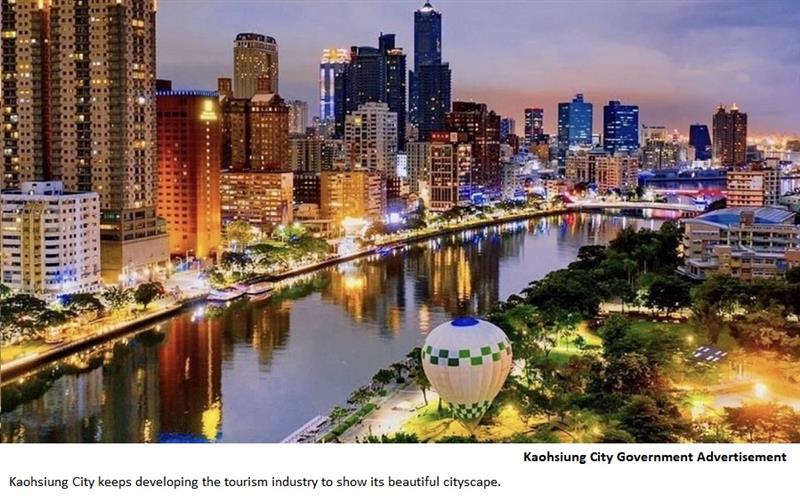 The Kaohsiung City Government has held numerous large-scale events this year to promote the city's beauty. Events such as the 2022 Taiwan Lantern Festival in February, the 2022 Creative Expo Taiwan and the 2022 Cijin Kite Festival in August, as well as the upcoming Taiwan Design Expo in October, have displayed the evolution of the urban landscape and created economic opportunities while enhancing tourism.
Taking place in two exhibition areas in Kaohsiung, the 2022 Taiwan Lantern Festival featuring a drone light show attracted over ten million visits. This event, being praised as the best lantern festival of all time, has received a total of 16 international awards, successfully "illuminating" the city's visibility and creativity.
With the best venue and the highest number of participating brands, the 2022 Creative Expo Taiwan featured more than 500 domestic and foreign creative brands and IP licensing companies at the Kaohsiung Exhibition Center, attracting a record high turnout. The event responded to the "logloblization" trend and showed boundless energy in Taiwan's cultural and creative industry through democracy, freedom, and ethnic diversity of the country.
Another significant event in the design industry, the Taiwan Design Expo is coming up in Kaohsiung. Designated as the main venue, the former "Economic Island" – Peng-lai Commercial Port Area–will be transformed into "Design Island." With the strength of design, Taiwan Design Expo aims to present creativity by many talented designers. Ten must-see exhibition areas are organized under various themes including industrial upgrading, circular design, floating fair, youth design, Metaverse, Digi Wave, and more.
As the first large-scale kite event in the harbor city, the 2022 Cijin Kite Festival invited the Asian Kite Forum and 40 kite fliers to fly more than 100 animal-themed kites in the theme "World of Big Fish." When 30 giant whale kites floated in the sky, Cijin Beach was turned into an underwater world. The event brought a large influx of visitors to Cijin and helped boost the local tourism industry.
In addition to organizing events, the Kaohsiung City Government keeps building up transit networks that contribute significantly to enhancing local development. The City Government is ready to accelerate the construction of the Yellow Line, Siaogang-Linyuan Line, Gangshan-Lujhu Extension Line of the Kaohsiung Mass Rapid Transit system, and to continue the second phase of the Light Rail System as well. With the expansion of the Kaohsiung MRT system, a whole new cityscape will be expected. (Kaohsiung City Government Advertisement)