P. LEAGUE+ & T1 LEAGUE
/
DEA one win away from T1 LEAGUE title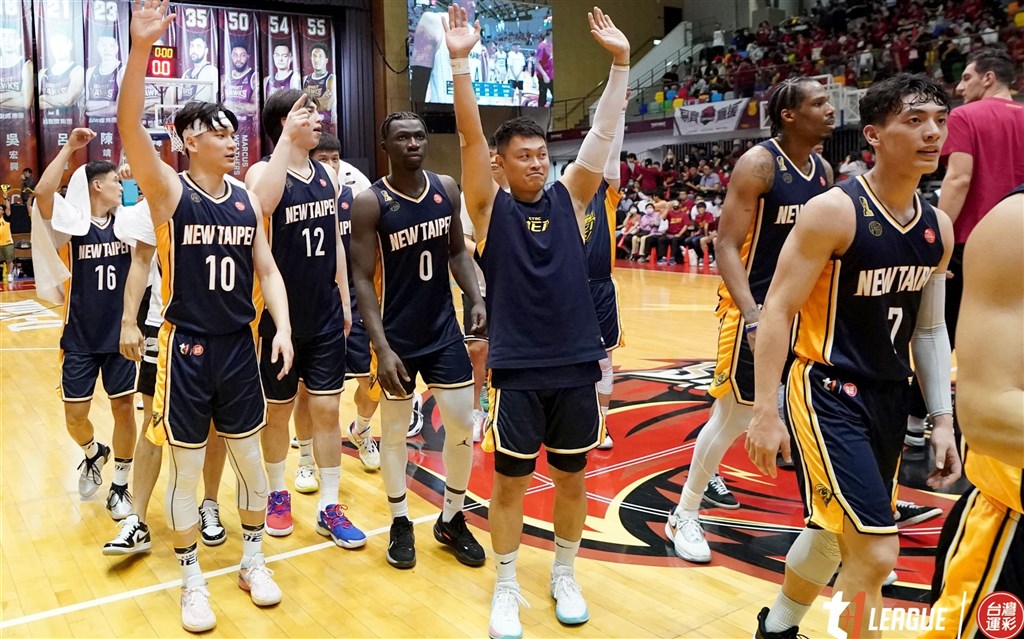 Taipei, May 20 (CNA) Players with the New Taipei CTBC DEA could not hide their smiles Friday after beating the Tainan TSG GhostHawks on the road and moving to within one win of the franchise's first ever T1 LEAGUE championship.
Led by American forward Nicholas King, the DEA dispatched the GhostHawks 112-96 at Chia Nan University of Pharmacy and Science Shao Tsung Gymnasium to take a 3-0 lead in the best-of-seven finals and run their playoff record to a perfect 6-0.
DEA head coach Lee Yi-hua (李逸驊) attributed the team's latest win to the way it executed its strategies, saying that "speed and three" were the keys to beating the Tainan club.
"We played fast from the tip-off, wearing out their centers, and they ended up shooting poorly from the foul line," Lee said after the game.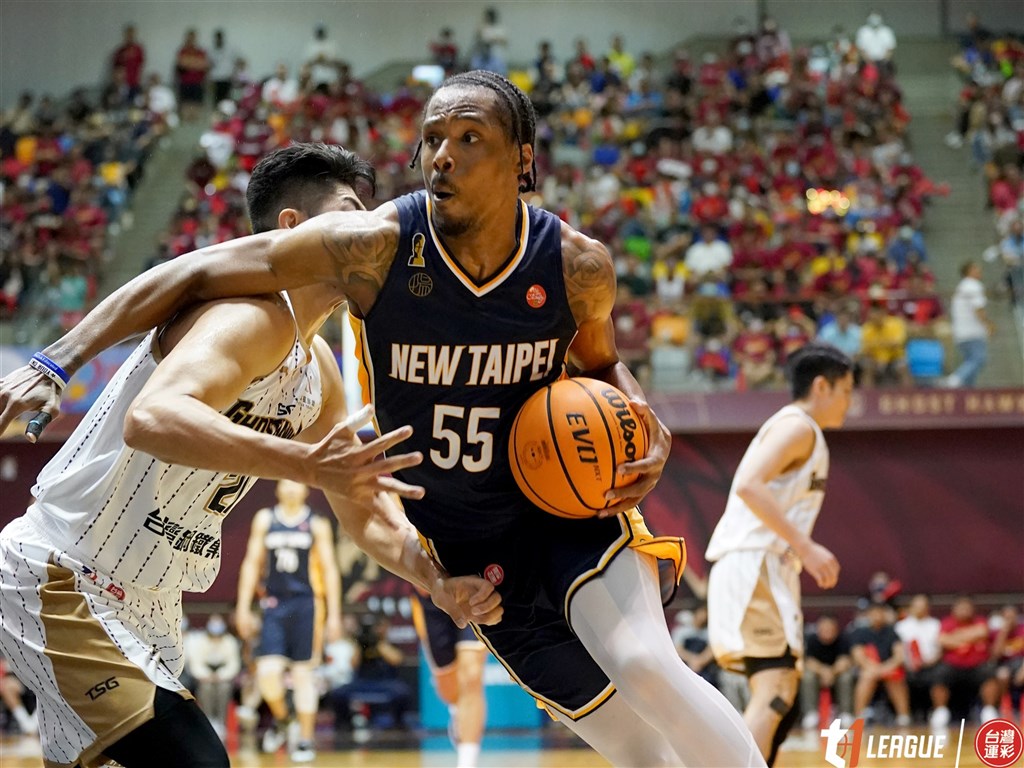 Lee also credited Lin Ping-sheng (林秉聖) and Tseng Wen-ting (曾文鼎) for their dogged defense in the backcourt and paint, respectively, calling them the day's unsung heroes.
That suffocating defense made a big difference. The DEA forced 17 turnovers, including 14 steals, and turned them into 17 fast-break points, while the GhostHawks managed only two fast-break points from the 11 turnovers it generated, including seven steals, according to GC.Basket.
"The first away game is always a tough one," said Mohanned al Bachir Gadiaga, who thanked his teammates for coming up strong to bag the win and close in on the title.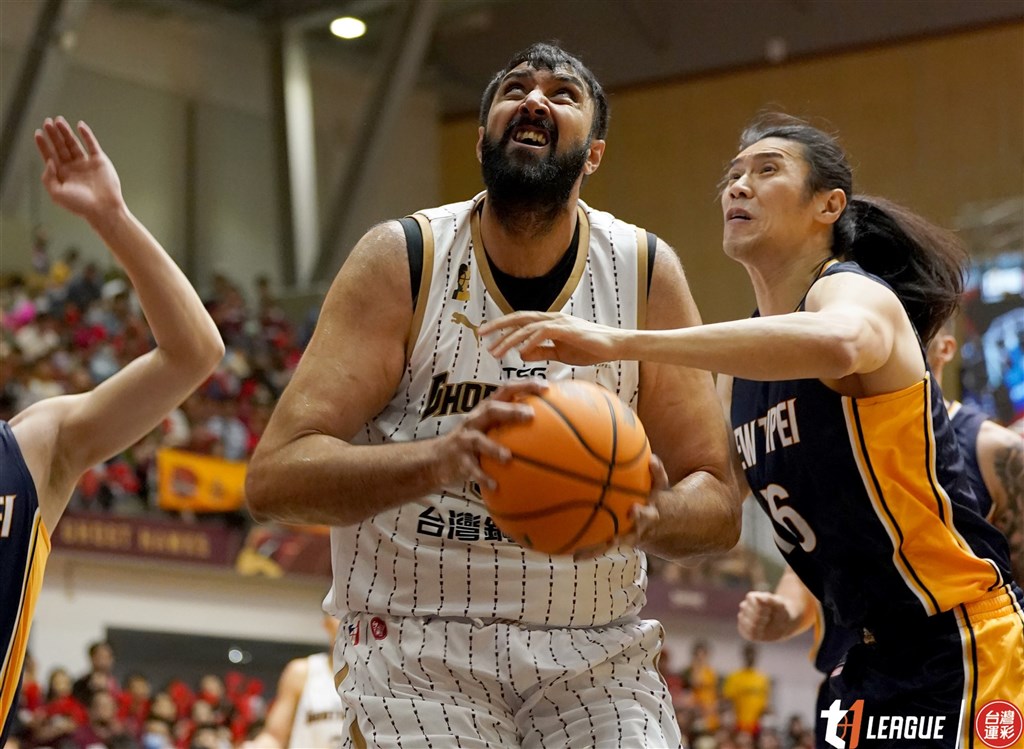 Meanwhile, GhostHawks head coach Liu Meng-chu (劉孟竹) said the Tainan club's poor shooting from beyond the arc and at the free throw line led to the unwanted outcome.
The GhostHawks missed 15 of their 32 free-throw attempts, including Sim Bhullar's 4-12, and converted only a quarter of their 44 three-point attempts.
In contrast, the DEA made 18 of 25 free throws and hit 14 of 32 treys.
Liu minced no words in recognizing the DEA's performance, praising the DEA's "really good game."
The two teams will face off again in Tainan on Sunday, when the DEA could hoist the championship trophy.
The T1 LEAGUE's defending champion from its inaugural 2021-2022 season, the Kaohsiung Aquas, were eliminated in the semifinals by the GhostHawks 3-2.
P.LEAGUE+ playoffs begin
Also on Friday, the playoffs began in Taiwan's other professional basketball league, the P.LEAGUE+, when the top-seeded New Taipei Kings topped the fourth-seeded Formosa Taishin Dreamers 103-84 in Xinzhuang in New Taipei.
In the opener of the best-of-five series, the Kings' Kenny Manigault had 23 points, 11 boards, five assists and six steals to help his team gain a relatively easy victory against the Dreamers, who finished the regular season with four straight wins to clinch a playoff spot.
The next game in the series is in New Taipei on Sunday.
Update
May 21: DEA crush GhostHawks to win T1 LEAGUE title; Lin Wei-han named MVP
Related News
May 7: DEA sweep Suns to advance to T1 LEAGUE finals
May 1: DEA dominate Suns in Game 1 of the T1 LEAGUE playoff semifinals
View All