P. LEAGUE+ & T1 LEAGUE
/
Dwight Howard suffers first loss in Taiwan after back-to-back games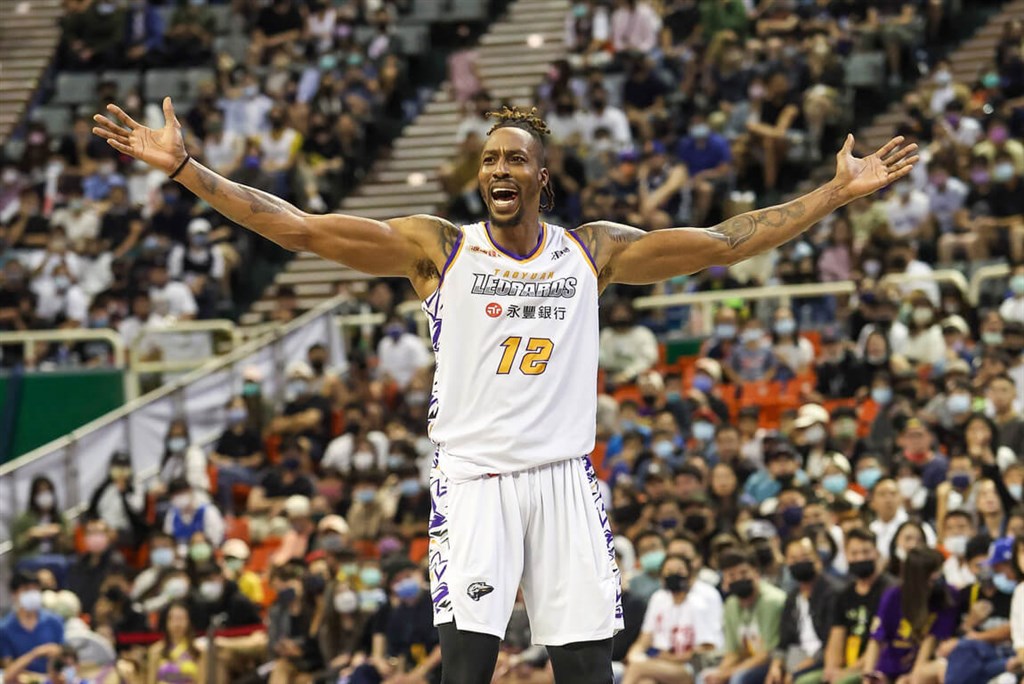 Taipei, Nov. 20 (CNA) Eight-time NBA All-Star Dwight Howard experienced his first loss in Taiwan's T1 LEAGUE with the Taoyuan Leopards as they fell in a 94-103 home game loss to the Taichung Suns on Sunday.
Despite the defeat, Howard came close again to getting a triple double in his second game in Taiwan. After he got 38 points, 25 rebounds and 9 assists against the New Taipei CTBC DEA on Saturday, Howard continued to amaze Taiwanese fans with 23 points plus 10 assists and nine boards Sunday.
As impressive as this might have been, fatigue seemed to impact the one-time NBA Champion as he shouldered a heavy playing load. Howard, who will soon turn 37 on Dec. 8, led the Leopards in minutes played with around 91 in the team's combined 101 minutes of game time in the past two games within 26 hours.
Source: T1 League's YouTube channel
"Yes, this is the most minutes I've played in a long time, you know, and my body is still trying to get adjusted to playing big minutes like this," said Howard in the post-game press conference, adding that he felt "fatigued" after a teammate ran into his leg by accident in the first half.
Howard also said he felt excited and thanked the Leopards head coach Bobo Liu (劉嘉發) for playing him on the court most of the time.
"I know that you could see me tiring, but over time as I continue to play, I'll get used to playing these [heavy] minutes again," he said.
Howard, who used to average more than 30 minutes per game in his first 12 NBA seasons, has not averaged more than 20 minutes played per game since the 2019-2020 NBA season.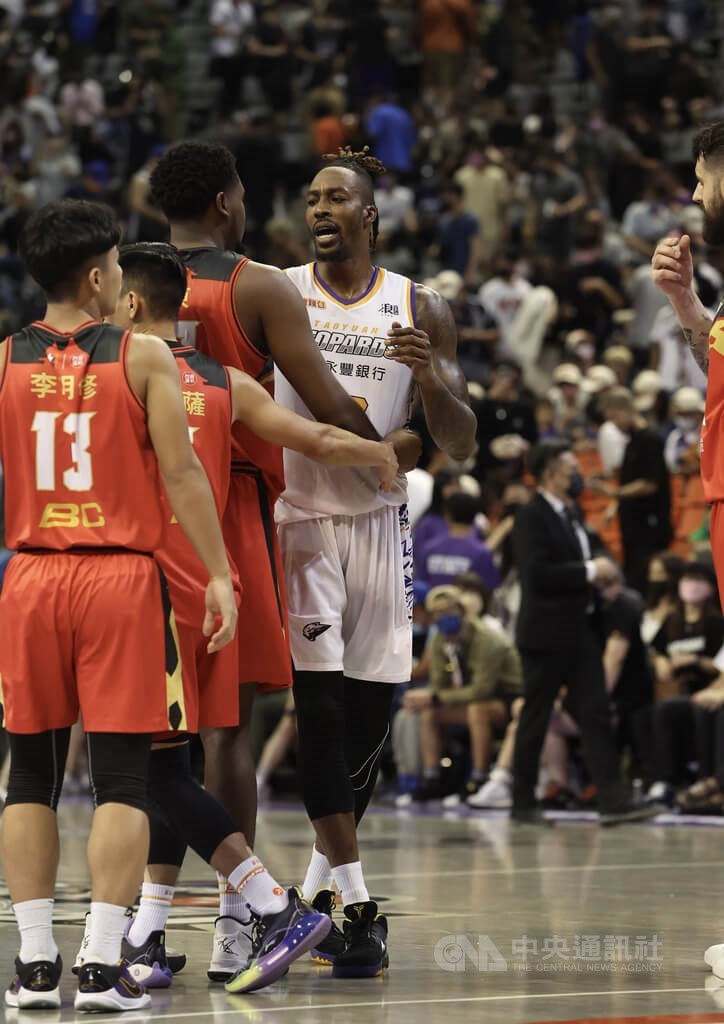 Despite Howard's remarks and athleticism, it remains uncertain whether and how soon he could get used to the minutes he is required to play in Taiwan. With Father Time catching up with the American "Superman," broadcasters of the games said that the Leopards will have to figure out with Howard the best way to use him.
So far, it is not a secret that the Leopards do not have a lot of depth on their bench, according to commentators. Whereas the Leopards had nine in rotation on Saturday, there were only seven players used in Sunday's game.
The same issue was more or less brought out by Suns head coach Chris Gavina, whose main strategy in the game was to consume as much of Howard's energy as possible.
"For us, I think the minimum adjustment was to make sure we involved him as much as possible on defense, as well as we knew he was gonna work extremely hard on offensive side. He's such a high-level athlete. We need to get him moving," the Filipino coach said after the game.
Aside from the Suns' successful execution of their strategy, they were also able to win because of a solid performance from the import player Diamond Stone, who made five three-pointers to score 26 points and grab 14 rebounds, plus six assists and three blocks.
As the T1 LEAGUE's scoring leader last season, Stone attributed much of the Sunday's victory to his Taiwanese teammates. "From the imports to the locals, I feel like all around we played together. Everyone contributed ... Tonight our locals dominated their locals, you know, it was a great game."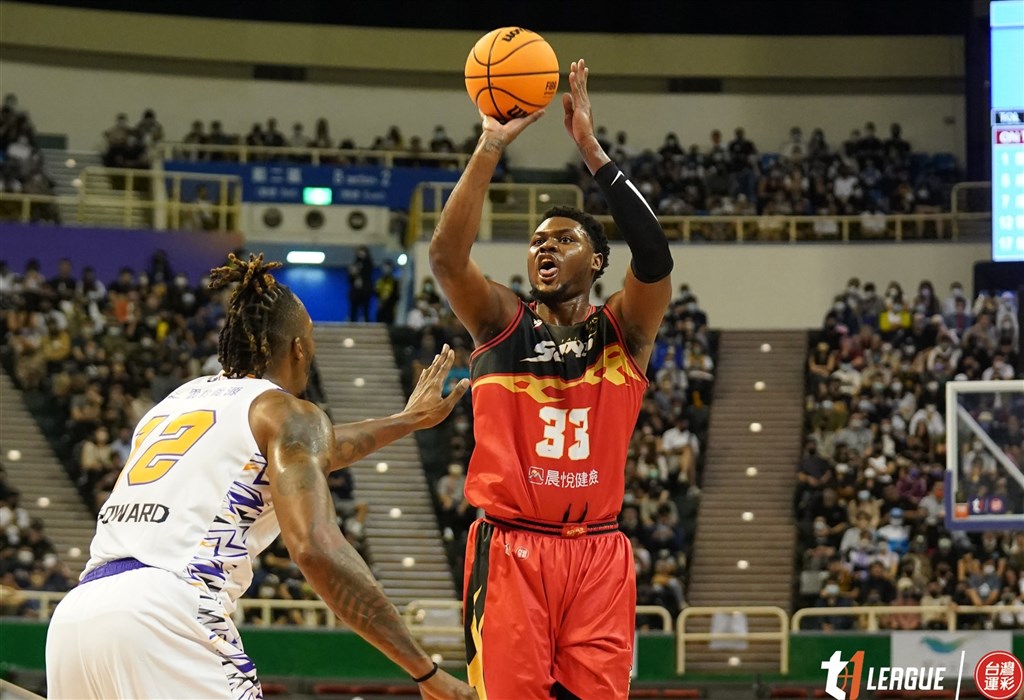 After Sunday's defeat, the Leopards joined the Tainan TSG GhostHawks at the bottom of the league with both having one win and two losses.
Howard and the Leopards will seek their revenge for Sunday's loss on Nov. 27 at the National Taiwan University of Sport in Taichung.
Meanwhile, in the P. LEAGUE+, the Formosa Taishin Dreamers beat the Taoyun Pilots 88-77 in Taichung to snap their two-game losing streak, while the Hsinchu Jko Lioneers won their second straight game as they took down the Taipei Fubon Braves 108-104 in Hsinchu County.
Source: T1 League's YouTube channel
Update
Nov. 21: Dwight Howard likely out two weeks with an injury
Related News
Nov. 18: Ex-NBA star Dwight Howard eyes championship with Taoyuan Leopards
Nov. 17: English commentary set for Dwight Howard's weekend debut in T1 LEAGUE
View All