P. LEAGUE+ & T1 LEAGUE
/
HeroBears to face DEA in interleague basketball tournament final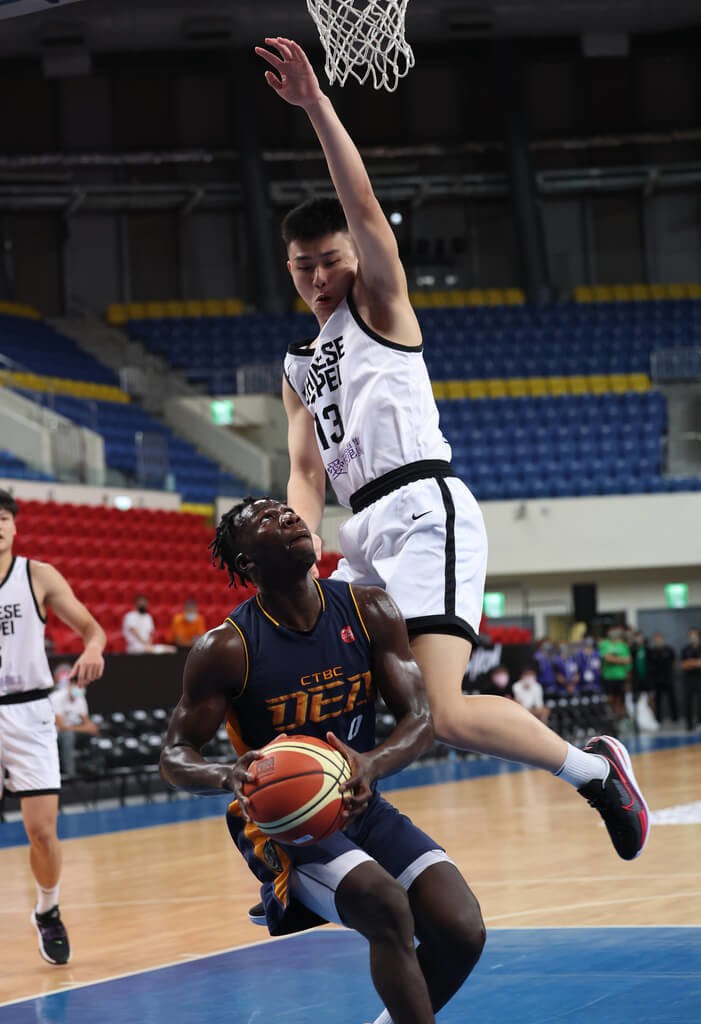 Taipei, Sept. 26 (CNA) The T1 LEAGUE's Taipei-based TaiwanBeer HeroBears and New Taipei CTBC DEA punched their tickets into the final of Taiwan's first-ever interleague basketball tournament after sweeping all of their games in the event.
In the semifinals of the "2022 Interleague Play tournament" on Monday, the HeroBears defeated the Tainan TSG GhostHawks 89-87, while the DEA overpowered Taiwan's national development squad 87-78 at Taipei's Heping Basketball Gymnasium.
DEA small forward Mohammad Al Bachir Gadiaga, known to local fans as "Abbasi" (阿巴西), led all players in the semifinals with 34 points and he also had eight rebounds.
HeroBears shooting guard Lee Chi-wei (李啓瑋) had 30 points on 10-18 shooting from the floor, including 8-16 from 3-point range.
Fans will see the HeroBears and the DEA vie for the title on Tuesday, while the GhostHawks will play Taiwan's national development squad for third place.
Prior to reaching the single elimination quarterfinals on Sunday, the HeroBears led Group A with a 5-0 record in the round robin group stage.
They beat the P. LEAGUE+ Rising Stars 78-71 on Saturday, the Yulon Luxgen Dinos 92-69 on Sept. 17, the Changhua BLL 102-77 on Sept. 18, the GhostHawks 99-85 on Sept. 19, and Taiwan's national development squad 86-65 on Sept. 22.
Meanwhile, the DEA led Group B in the group stage with a 5-0 record by defeating the Taichung Suns 82-50 on Saturday, the Taoyuan Leopards 94-62 on Sept. 17, the Hsinchu Lioneers 76-68 on Sept. 19, the Bank of Taiwan 102-86 on Sept. 21, and the Taiwan Beer 77-54 on Sept. 23.
Organized by the Chinese Taipei Basketball Association, the tournament opened on Sept. 17 with 12 teams from the professional T1 LEAGUE and P. LEAGUE+, the semi-pro Super Basketball League, and Taiwan's national development squad.
View All