Taiwan's Peng Chia-mao wins silver at Archery World Cup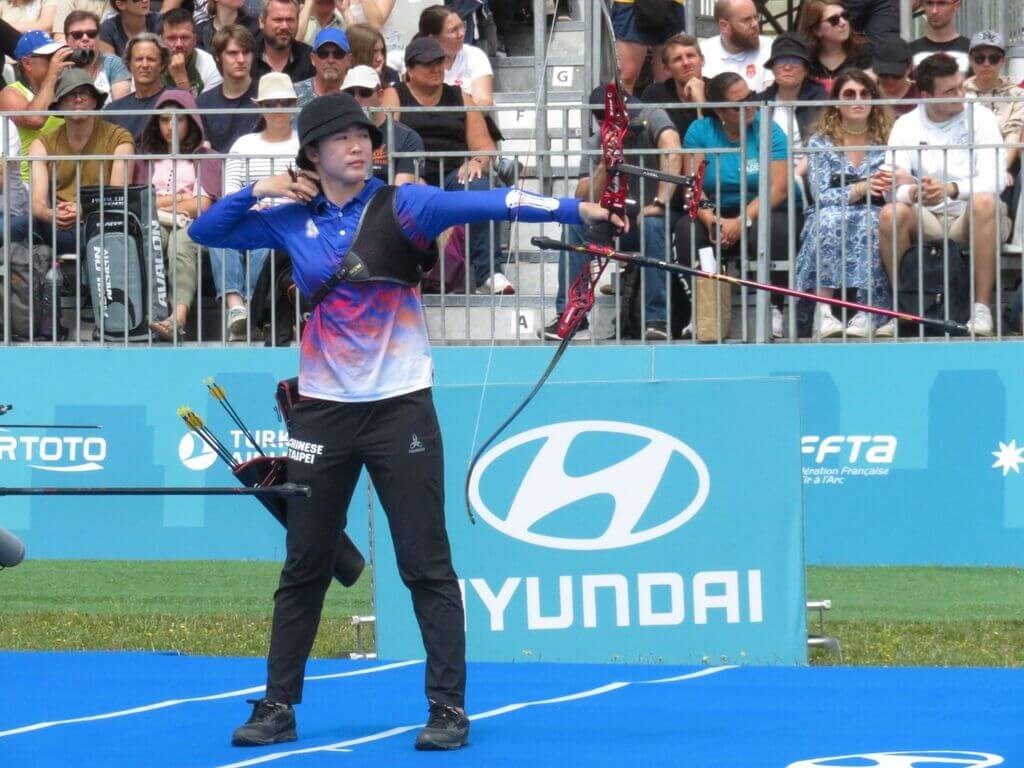 Paris, June 26 (CNA) Taiwan's Peng Chia-mao (彭家楙) took home a silver medal after losing in the finals of the women's recurve competition at the Archery World Cup Stage 3 in Paris on Sunday.
Recurve refers to the type of bow used in the event, the ends of which curve away from the archer when unstrung.
Peng, who earlier on Sunday bagged a gold medal as part of Taiwan's women's recurve team, came into the individual event seeded 17th after finishing with a score of 658 in the qualifying round.
After shooting her way to the semifinals against mainly lower-ranked opponents, Peng edged out a 6-5 victory against 2016 gold medalist Misun Choi of South Korea to earn a place in the finals.
In the finals match, Peng faced off against Utano Ago of Japan, with whom she split the first set 1-1 before pulling ahead 3-1 over the next two games.
From there, however, the momentum returned to Ago, who finished the fourth round with 29 points (two 10s and a nine) to Peng's 27 and tied the match 4-4.
In the fifth and final round, Ago notched another two 10-point shots to win the set 29-28, thus sealing her 6-4 victory.
After the match, Peng was upbeat about her performance -- a personal best and her first-ever medal in individual competition -- despite narrowly missing out on the gold.
"I'm not upset about it, because I have a lot of room for improvement," she said. "Winning this honor is motivation to keep getting better."