Taiwan reminds public not to bring meat products from abroad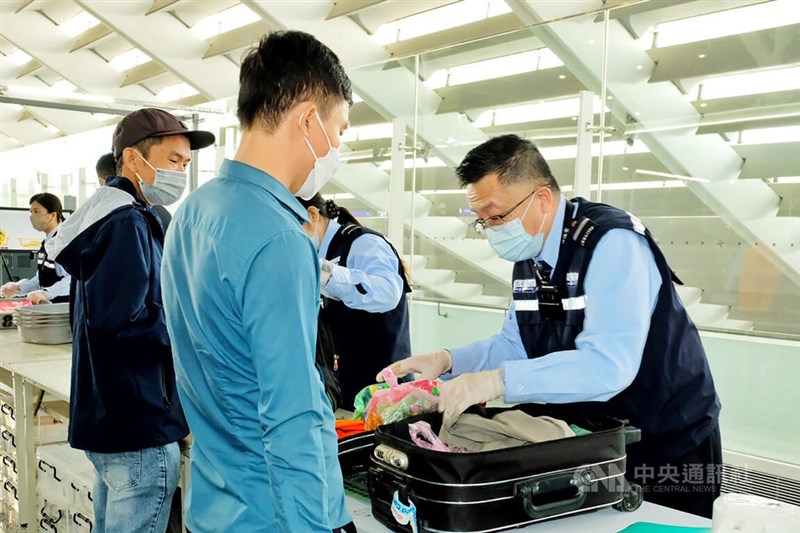 Taipei, Sept. 18 (CNA) As the Mid-Autumn Festival approaches, the Ministry of Agriculture (MOA) on Monday reminded the public not to bring meat products from other countries into Taiwan due to the risk of African swine fever (ASF).
The festival is a peak period for people bringing meat products illegally from abroad, with even more incidents than the Lunar New Year holiday, Chiou Chwei-jang (邱垂章), director general of the MOA's Animal and Plant Health Inspection Agency (APHIA), said at a press event.
Chiou indicated that Sweden, Croatia, Bosnia and Herzegovina, and Singapore were among the latest countries where ASF had been detected.
Based on APHIA statistics since August 2018, 17 countries in Asia have been affected by the swine fever, while Taiwan currently remains free of the disease.
Of the 6,110 meat seizures tested between August 2018 and August 2023, 554 came back positive for ASF, according to APHIA data.
Among these, 450 involved meat from China, 87 from Vietnam, 16 from Thailand and one from Malaysia.
The majority of such cases involved mailed international packages or travelers violating regulations at the border, the APHIA said.
As of the end of August, the number of cases involving inbound passengers fined NT$200,000 for illegally bringing pork products into the country stood at 1,446, the agency said.
It also indicated that visitors caught at airports or seaports trying to bring such items and who are unable to pay the fine upfront will be denied entry into Taiwan and deported.
African swine fever does not harm humans but can be fatal to pigs and has the potential to devastate Taiwan's pork industry, according to the APHIA.