FDA to step up 'foreign cuisine' inspections after Taoyuan food poisoning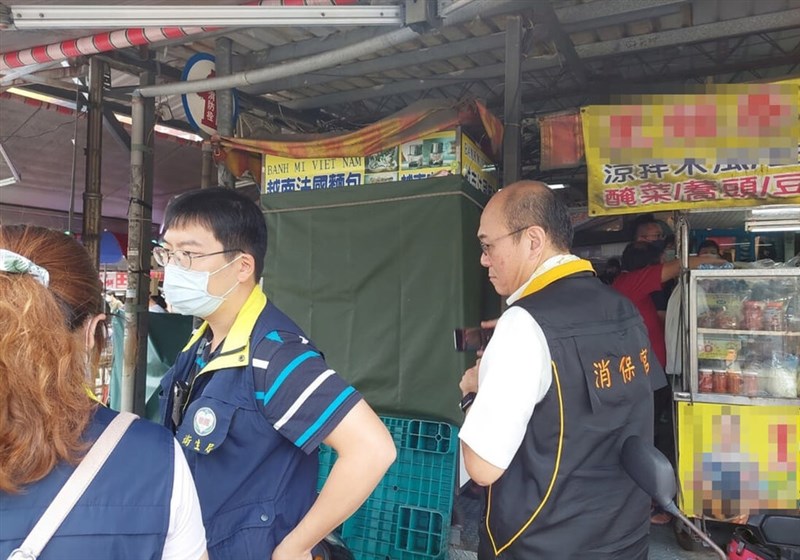 Taipei, Aug. 9 (CNA) Inspections of restaurants serving "foreign cuisine" will be stepped up in the coming months following a mass food poisoning at a Vietnamese food stand in Taoyuan's Zhongli District, the Food and Drug Administration (FDA) said Wednesday.
The inspections, which will take place through November, will be conducted at 200 restaurants and food stalls with a special emphasis on the safety of uncooked ingredients, FDA Deputy Director Lin Chin-fu (林金富) said at a press conference.
The FDA's announcement came after more than 500 people in Zhongli -- one of Taiwan's most ethnically diverse districts -- were sickened last week by suspected salmonella poisoning after eating at a banh mi stand in Zhongzhen market.
When contacted for further details of the plan, an FDA spokesperson told CNA that the inspections would target restaurants and food stands serving a wide variety of international cuisines.
However, the one example they gave of an area that might be inspected -- the Zhonghe "Myanmar Street" (Huaxin Street) in New Taipei -- is, like Taoyuan's Zhongli District, mainly associated with Southeast Asian immigrants.
The searches will specifically focus on proper handling and storage of uncooked foods like salads, as well as homemade mayonnaise and salad dressings, which can easily become mediums for foodborne bacteria, the official said.
At the press conference, Cheng Wei-chih (鄭維智), deputy head of the FDA's Food Safety Division, offered tips on what restaurants and consumers can do to protect against salmonella and other types of harmful bacteria.
Other than following basic food safety precautions, restaurants should be especially cautious about cross-contamination, which can occur when bacteria are accidentally transferred on unwashed utensils, cutting boards, dishrags or work surfaces, he said.
In terms of consumers, Cheng said that when selecting a restaurant, people should not only rely on internet reviews, but also examine the surroundings and make sure workers follow relevant hygienic practices.
Carry-out and delivery food should also be consumed within two hours, or stored in the refrigerator to prevent bacteria growth, Cheng said.
Separately on Tuesday, Taoyuan's Department of Public Health said it was preparing to launch a food safety awareness campaign focused on street market vendors, which will include the distribution of booklets and videos on the topic in Chinese, English, Indonesian, Thai and Vietnamese.