CORONAVIRUS
/
Regular COVID-19 testing to stop at some residential care facilities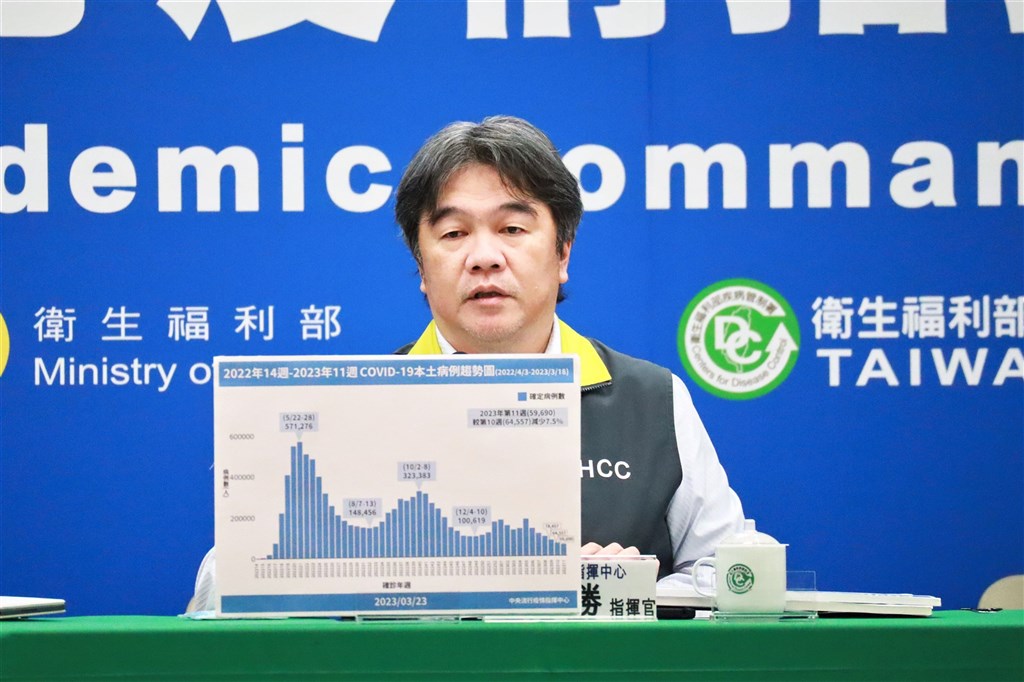 Taipei, March 23 (CNA) Taiwan's Central Epidemic Command Center (CECC) announced Thursday that three types of residential care facilities will not have to administer regular rapid tests for COVID-19 from March 27, while others will be required to continue testing until the end of April.
At Thursday's regular briefing, CECC spokesman Lo Yi-chun (羅一鈞) said an average of 0.5 percent of people at residential care facilities tested positive for COVID-19 from March 13-19, down from 0.7 percent recorded in the previous week.
Among them, the positivity rate at facilities for individuals with physical or mental disabilities, child and youth placement centers, and child and youth group family care facilities was below 0.5 percent, as a result of which the CECC decided they will not have to conduct regular testing for COVID-19 from March 27, Lo said.
Other residential facilities, including long-term care homes, seniors welfare organizations and psychiatric community rehabilitation centers, will have to keep testing until April 30, Lo said, adding that those facilities will be supplied with publicly-funded rapid test kits.
While residents above 2 years old should be tested weekly and when they display symptoms, those younger than 2 years old should receive PCR tests only when they develop symptoms, Lo said.
Once these individuals test positive they should utilize telemedicine and be treated or isolated as requested by a medical professional, Lo added.
In addition, staffers are required to be tested when they display symptoms, with publicly-funded rapid test kits provided by their place of work when necessary, Lo said.
Residents and staffers who have recovered from the disease do not need to be tested for three months, Lo said.
Taiwan reports 97 moderate and severe COVID-19 cases
Meanwhile, the CECC reported 97 moderate and severe COVID-19 cases Thursday, all domestically transmitted, and 40 deaths from the disease.
The CECC also reported 54 COVID-19 cases that were not recorded before March 20, adding that only moderate and severe cases have to self-report from March 20.
Over the past three days, there have been 109 average daily new infections with moderate or severe symptoms, the CECC said.
According to CECC data, the 59,690 infections reported from March 12 to March 18 represented a 7.5 percent drop compared with the 64,557 cases in the previous week.
Also on Thursday, the CECC said there were two new cases of multisystem inflammatory symptoms in children (MIS-C) involving a 2-year-old girl and a 1-year-old boy. Both were discharged from hospital after responding positively to treatment.
The CECC has stopped providing the total number of accumulated infections and deaths.
Related News
March 23: Taiwan aims to remove mask mandate on public transport by late April
● Q&A/The lifting of Taiwan's mandatory COVID-19 quarantine
March 9: Taiwan to end reporting, quarantine for mild COVID cases on March 20
March 6: Mask-wearing persists despite lifting of Taiwan's on-campus mandate
March 1: Taiwan records first two local monkeypox cases
Feb. 23: New COVID vaccination campaign planned in March, annual jab from 2024
Latest COVID-19 rules
● Taiwan ends self-initiated epidemic prevention for migrant workers (March 20)
● Taiwan's eased indoor mask mandate takes effect Feb. 20
● COVID-19 testing for overseas arrivals dropped from Feb. 7 (2023)
● Revised protocol for hospital visits from Dec. 10

● Taiwan to stop paying COVID medical fees for certain foreign nationals
● Taiwan to remove weekly arrival cap on Dec. 10
● Taiwan cuts COVID isolation to 5 days, lifts workplace vaccine mandates (Nov. 14)
● Taiwan to further ease border rules for China, Hong Kong, Macau residents
● Taiwan's new COVID-19 regulations taking effect Nov. 7
Recent cases
March 20: Taiwan reports 5,544 new COVID-19 cases, 28 deaths
March 19: Taiwan reports 8,419 new COVID-19 cases, 43 deaths
March 18: Taiwan reports 8,026 new COVID-19 cases, 35 deaths
March 17: Taiwan reports 8,416 new COVID-19 cases, 41 deaths
March 16: Taiwan reports 9,062 new COVID-19 cases, 37 deaths
March 15: Taiwan reports 10,188 new COVID-19 cases, 42 deaths
View All