Vehicle intrusions creating headaches for Kaohsiung light rail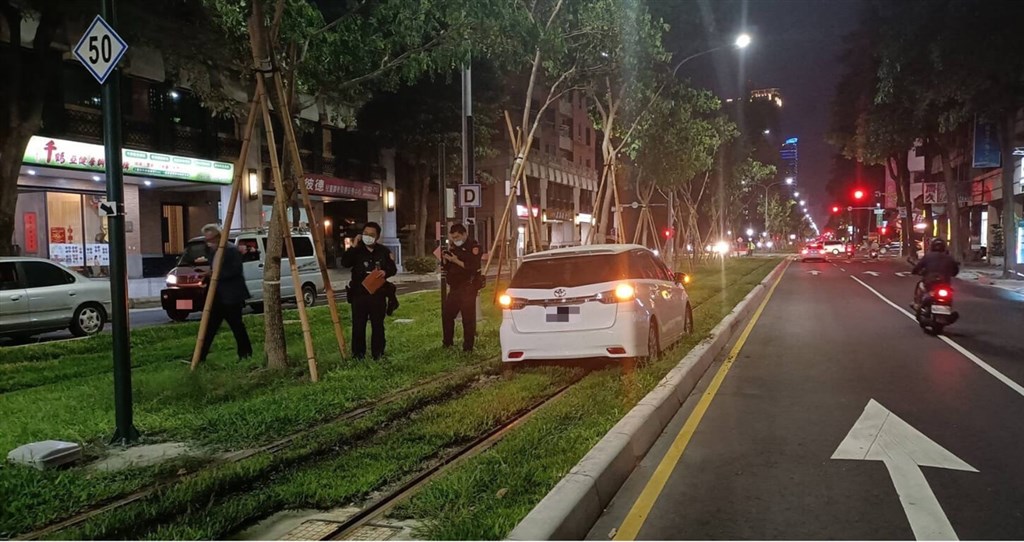 Kaohsiung, Dec. 4 (CNA) Kaohsiung Rapid Transit Corp. (KRTC) said it will consider installing additional traffic signs after a string of recent incidents in which people accidentally drove their cars onto the tracks of the city's Circular Light Rail.
In the last month, vehicle intrusions on the 17.1-kilometer light rail line's tracks have delayed trains four times, including twice on Saturday night, the KRTC told CNA on Sunday.
In the first incident, which happened at around 6 p.m., a driver who was "unfamiliar with the area" accidentally drove onto the tracks between the Longhua Elementary School (C23) and Heart of Love River (C24) stations, the KRTC said.
Then at 9:34 p.m., a drunk driver steered onto the tracks between the Kaohsiung Municipal United Hospital (C22) and Longhua Elementary School (C23) stations, the KRTC said.
The two incidents delayed trains for around 30 minutes while the vehicles were removed.
Notably, both track intrusions Saturday occurred on a new segment of the light rail between the TRA Museum of Fine Arts and Heart of Love River stations (C20-C24) that opened on Oct. 5.
The Metro operator said it will consider seeking financial compensation from the drivers, in addition to the potential fines of NT$1,500 (US$49) to NT$7,500 they are already facing under the Mass Rapid Transit Act.
The KRTC said it was "currently evaluating the need to install more signs or traffic signals" to prevent such intrusions, but acknowledged that in instances involving "lawless" individuals like drunk drivers, their effect would only be "limited."