CORONAVIRUS
/
CECC bans inbound group tourists from sitting with locals when dining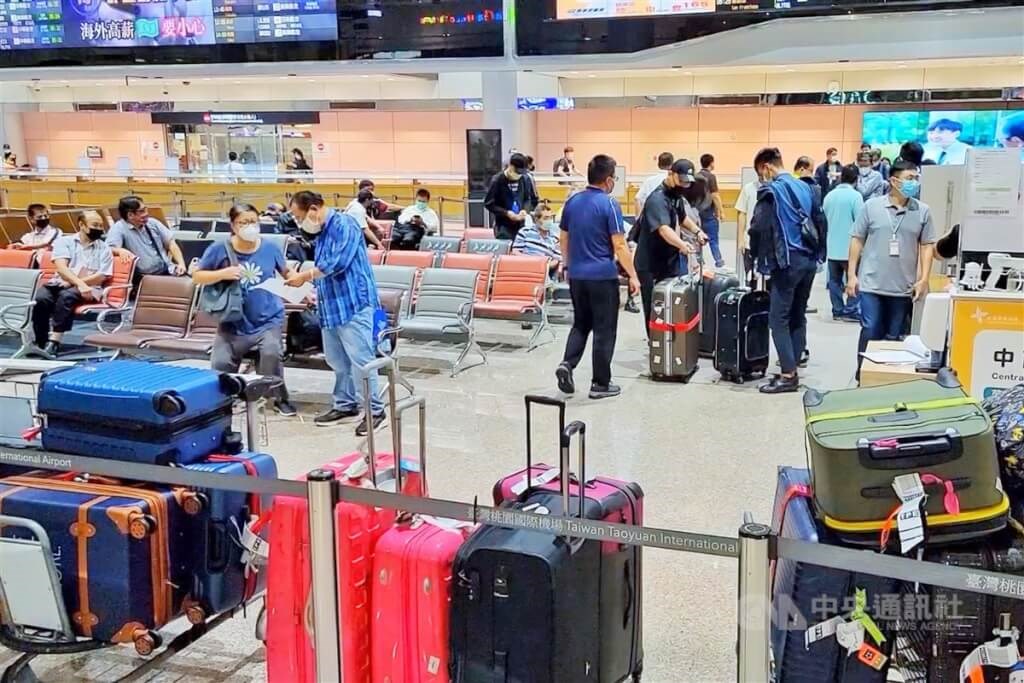 Taipei, Sept. 30 (CNA) Inbound tourist groups will not be allowed to sit with local restaurant goers when dining, the Tourism Bureau said Friday as part of its new CECC-approved guidelines governing group travel, which is set to resume on Oct. 13.
As a result, members of incoming tour groups, who are required to wear masks at all times except when having meals, cannot share the same table with local diners, the bureau said, claiming that the measure is mainly aimed at protecting tourists.
Taiwan's ban on inbound and outbound tour groups will be lifted and mandatory quarantine for arriving visitors ended on Oct. 13 as part of a new protocol dubbed the "0+7" policy.
New rules from Oct. 13
The "0+7" policy will replace the current "3+4" policy, under which all arrivals have to isolate for three days and then observe four days of "self-initiated epidemic prevention."
In practice, during the seven-day "self-initiated epidemic prevention" period, independent travelers will be governed by the same rules as those that apply to tour groups, meaning they can go outside and dine alone but cannot sit with people they do not know, as long as they have taken a test within the past two days and returned a negative result, according to the Central Epidemic Command Center (CECC).
Under the CECC-approved guidelines, group tourists will be given four free rapid tests upon arrival, and be required to carry out one test at the airport and the others every two days in order to be allowed to continue traveling.
Group tourists can share a room with their travel partners, but they cannot change and share with other tour group members during their stay in Taiwan, the bureau statement said.
If inbound group travelers contract COVID-19, they will be taken to a government COVID-19 quarantine facility, the expense of which they will have to cover themselves, while other members of the tour group will be allowed to stick to their itinerary, the bureau added.
Update
Oct. 1: Taiwan drops vaccination requirement for outbound tour groups
Latest COVID-19 rules
Sept. 29: Taiwan's new COVID-19 protocols for arriving passengers
Sept. 8: Taiwan to ease COVID-19 in-person class suspension rules
Sept. 5: Taiwan to resume visa-free entry for multiple countries from Sept. 12
Sept. 1: Taiwan's new COVID-19 protcols, '3+4' policy taking effect Sept. 1
Related News
Sept. 29: Taiwan to lift entry quarantine, reopen to all visitors Oct. 13
Sept. 28: Taiwan to expand new Moderna vaccine eligibility
Sept. 24: Taipei starts rollout of second-generation Moderna vaccine
Sept. 22: Taiwan receives second batch of Novavax vaccine
Sept. 20: CECC cautions of dual threat from COVID-19, flu this winter
View All