Shihmen Reservoir begins discharging water as typhoon approaches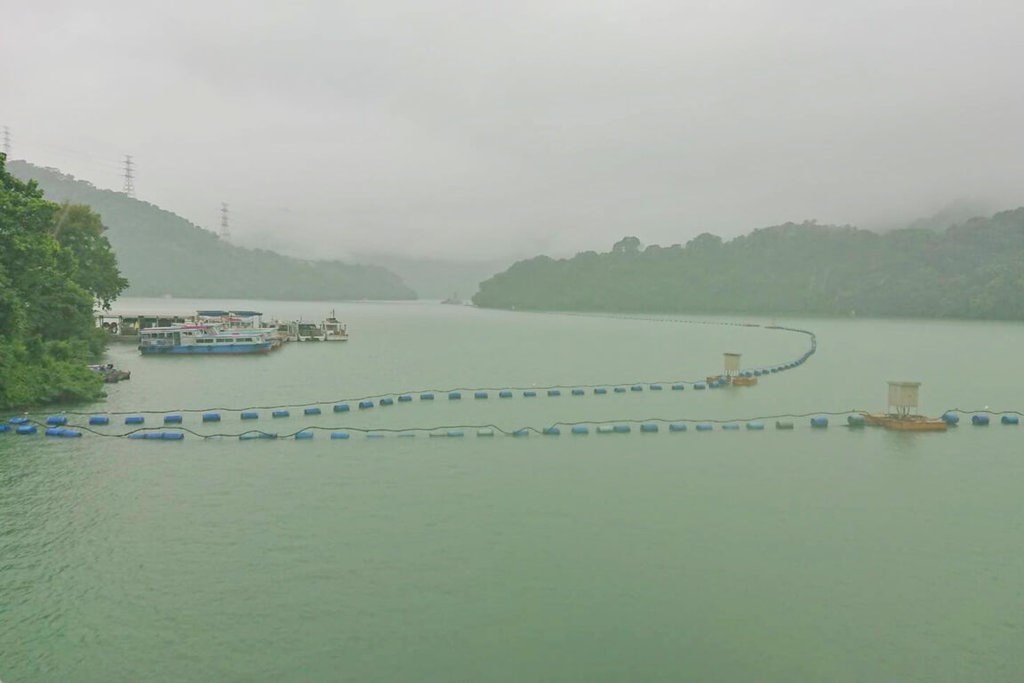 Taoyuan, Sept. 11 (CNA) Northern Taiwan's Shihmen Reservoir is discharging water at a low flow rate as a precautionary measure against possible flooding due to the approaching Typhoon Muifa, officials said Sunday.
As of 10 a.m. Sunday, the water level at the reservoir in Taoyuan stood at 244.85 meters, close to the 245-meter maximum, according to data from the Northern Region Water Resources Office of the Water Resources Agency.
To guarantee water catchment safety, water is being discharged at a rate of 100 cubic meters per second, the office said in a press release Sunday afternoon.
The office added that it could possibly increase the discharge rate later in the day, as the typhoon was moving slowly in a north northwesterly direction in waters off eastern Taiwan.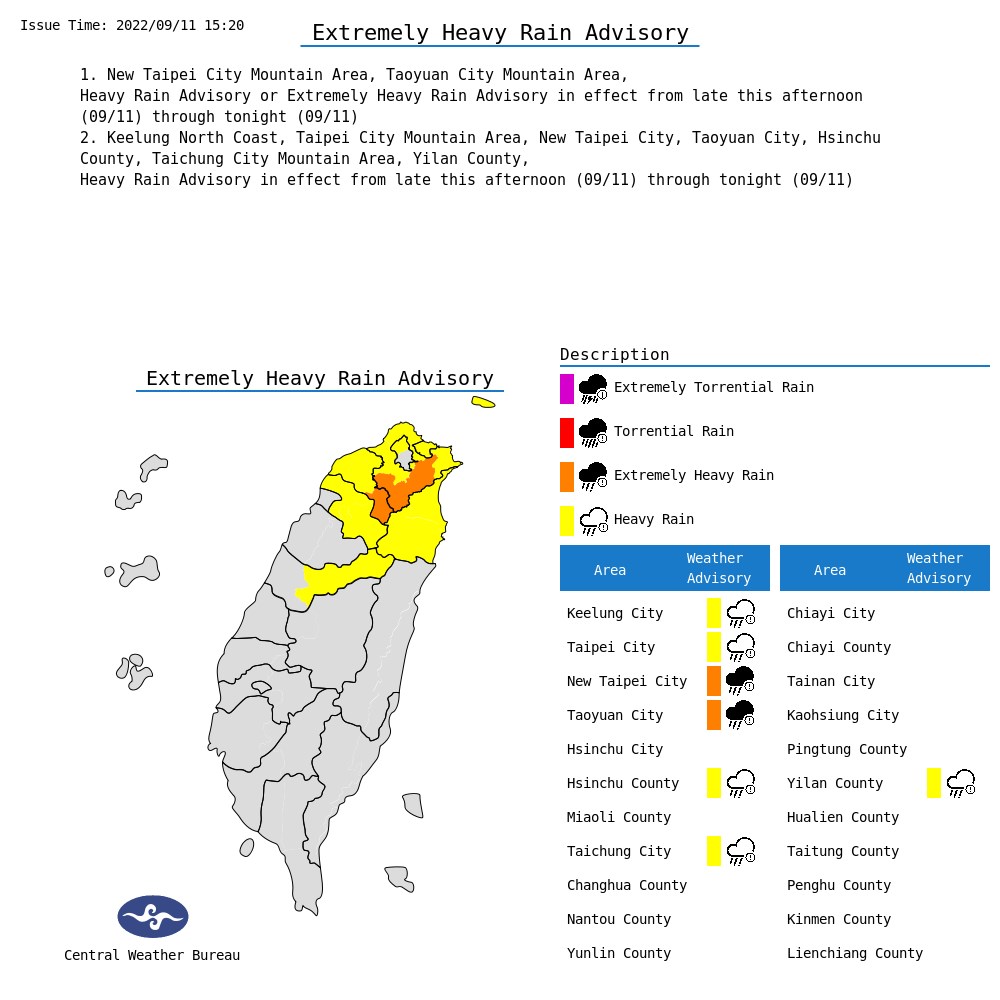 The office said an emergency response team had been formed to closely monitor the movement of the storm and subsequent rainfall, as well as carry out anti-flooding measures if necessary.
It also urged people to refrain from entering the downstream areas of the reservoir for their own safety.
At 2 p.m. Sunday, Typhoon Muifa was located 380 kilometers southeast of Taipei, moving in a north-northwesterly direction at 8 kilometers per hour, according to the Central Weather Bureau (CWB).
It was carrying maximum sustained winds of 144 kph with gusts of up to 180 kph, and had a radius of 150 km, the bureau said.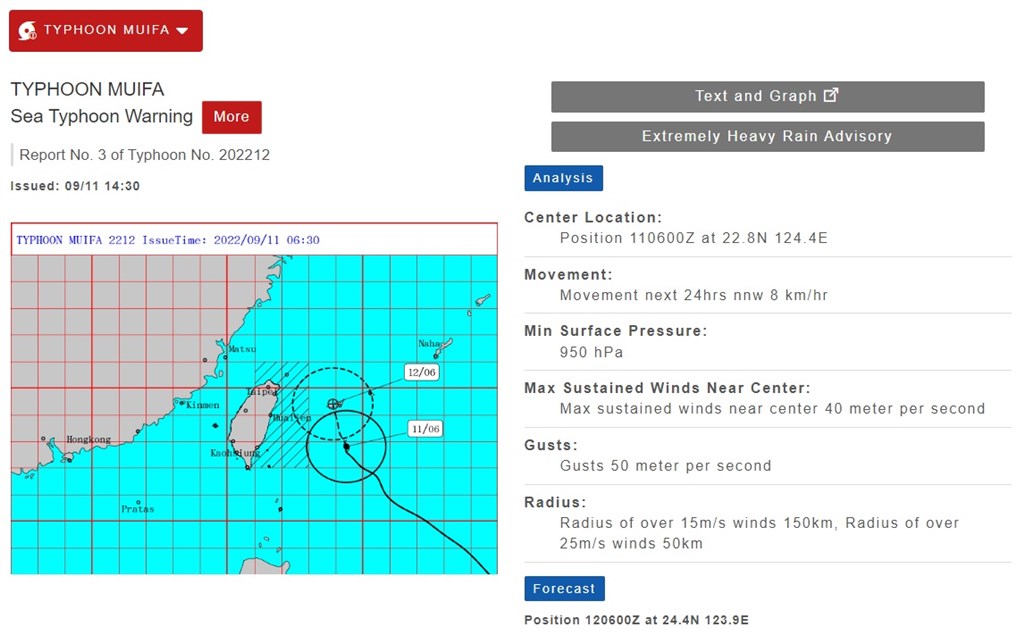 The typhoon was moving northward at a slow pace on Sunday and is expected to move even slower on Monday and Tuesday, when it will come closest to Taiwan, before moving away on Wednesday, according to CWB meteorologist Wu Wan-hua (伍婉華).
Wu warned of rough waves in the coastal area of northern and eastern Taiwan, as well as Hengchun Peninsula in the south, saying waves as high as 4.2 meters have been observed in Lanyu Island off Taitung County, while 2.1 meter high waves were seen in Taitung.
Related News
Sept. 11: Taiwan issues sea warning for Typhoon Muifa
Sept. 5: Keelung water restrictions eased after typhoon brings rain
Sept. 3: Taiwan issues land warning for Typhoon Hinnamnor
Setp. 2: Taiwan issues 2022's first sea warning as Typhoon Hinnamnor approaches
Aug. 30: Taiwan set for balmy autumn with 1 to 2 typhoons: CWB
Aug. 26: Lack of typhoons leads to 15-year low for rainfall in July