CORONAVIRUS
/
Taiwan receives shipment of Pfizer-BioNTech vaccine for children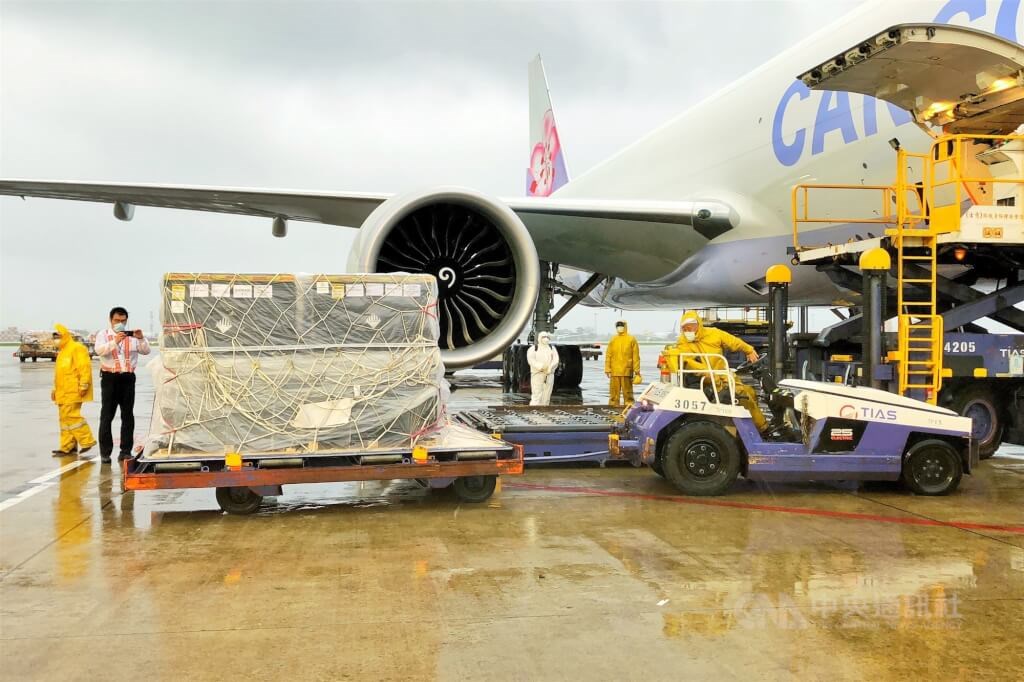 Taipei, July 4 (CNA) Taiwan received a shipment of the Pfizer-BioNTech COVID-19 vaccine for children aged 5-11 on Monday, the final batch of the vaccine it had ordered this year, the Central Epidemic Command Center (CECC) said.
The shipment contains 590,400 doses that will expire on Dec. 30, the CECC said.
Taiwan signed a contract in late April to purchase 1.8 million doses of the Pfizer-BioNTech vaccine for adults and 2.2 million doses of the vaccine for children in the 5-11 age group, which have now all been delivered.
The CECC has said previously it was negotiating a new deal to purchase Pfizer-BioNTech's COVID-19 vaccine for kids from 6 months to 4 years.
The Moderna vaccine has already been approved in Taiwan for children aged 6 months and older.
Taiwan is scheduled to receive its first batch of the vaccine for those who are between 6 months and 5 years old in early July and begin administering them in mid-July, according to the CECC.
To date, 91.33 percent of Taiwan's population has received at least one dose, 84.08 percent have gotten two doses, and 70.34 percent have received a booster shot, CECC data shows.
View All