'We, as brave Taiwanese, stood up to fight the gunman': church shooting survivor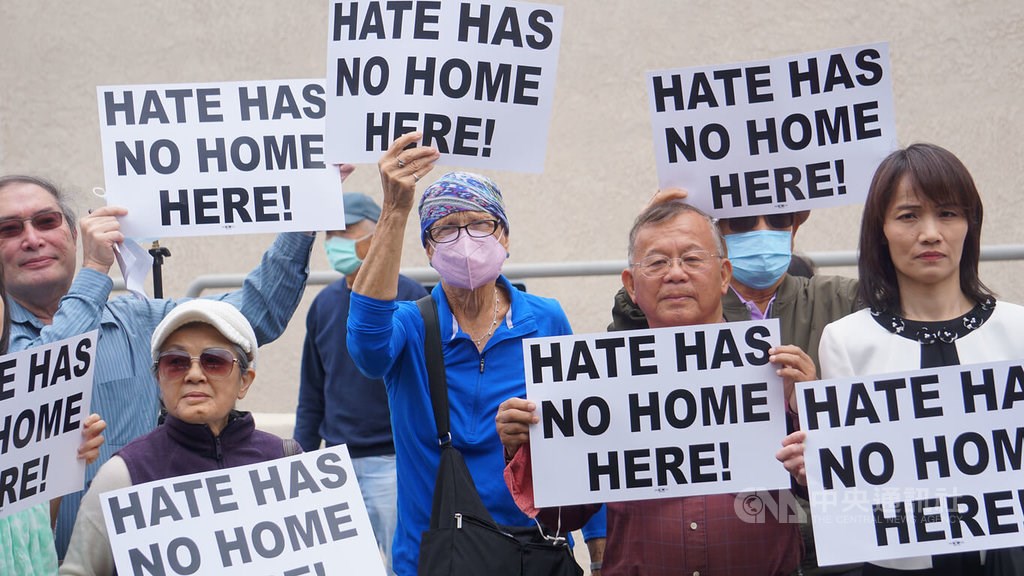 Los Angeles, May 21 (CNA) A survivor in a mass shooting at a California church in the United States last week said the sole gunman had a gun and Molotov cocktail-like items on him during the shooting but that did not stop the church members from fighting back.
"Our pastor only had one chair and he [the gunman] had a handgun and Molotov cocktails," Jerry Chen (陳建文), a longtime member of the Irvine Taiwanese Presbyterian Church, told CNA Saturday.
"But we stood up to fight anyway, because we are the brave Taiwanese," Chen said.
Chen was one of around 40 churchgoers inside the Geneva Presbyterian Church in Laguna Woods, which hosted the Irvine Taiwanese Presbyterian Church, last Sunday when the shooting occurred.
The incident took place in the afternoon at a lunch reception honoring a former pastor who was returning to Taiwan to lead a congregation.
The lone gunman, later identified as Taiwanese-American David Wenwei Chou (周文偉), 68, struck six people, one of whom suffered fatal wounds and died at the scene.
The man killed and five individuals injured during the shooting are all Taiwanese-Americans, with the deceased identified as 52-year-old physician John Cheng (鄭達志).
Officials said Cheng was killed when he charged at the gunman attempting to disarm him.
Chen told U.S. media that he just stepped into the kitchen of the church's fellowship hall around 1:30 p.m. May 15 when he heard the gunshots.
Chen told CNA Saturday that at first he wasn't sure they were gunshots. He and other churchgoers were at the only church exit that had not been blocked by Chou and therefore were able to flee the scene to call the police.
"I was so nervous and my brain went blank, and as I dialed 911, I could not even remember the church's address," he said.
Chen said his wife was sitting right next to Cheng when the shooting occurred. She witnessed firsthand that Cheng charged Chou trying to disarm him.
"Cheng's bravery had saved all of us," he said.
Pastor Billy Chang (張宣信) then struck the gunman with a chair, and other parishioners, all around their 60s to 70s, pressed Chou down and hog-tied him with electrical cords before law enforcement arrived, according to Chen.
Chen made the remarks on the sideline of a memorial service held by members of the Irvine Taiwanese Presbyterian Church and leaders of the Taiwanese American community Saturday to mourn and honor the victims of the May 15 mass shooting.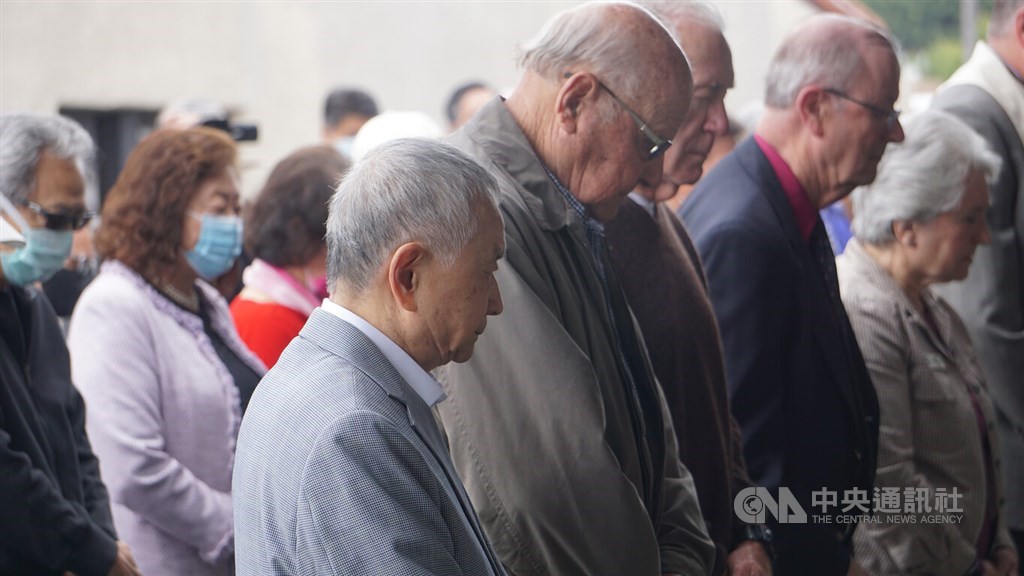 Chou was promptly arrested at the scene and is currently under custody, jailed on a US$1 million bail, according to the prosecutor's office.
He's charged with 10 counts, including first-degree murder, five counts of attempted murder and four counts of possessing destructive devices with the intent to kill or harm.
Authorities said the shooting was motivated by a grievance against the Taiwanese community over Taiwan's political tensions with China.
Saturday's memorial was also joined by U.S. Rep. Young Kim and Richard Lin (林暉程), the deputy director-general of the Taipei Economic and Cultural Office in Los Angeles.
"The shock you experienced last Sunday should not have happened," Kim said. "There is no place in our community or society for any type of hate. We need to stand together. "
Lin, meanwhile, spoke to mourners expressing his grief for the victim's families and urging the Taiwanese American community to support each other during these difficult times.
"Taiwan is a country comprised of different races and different backgrounds," Lin said. "And we strongly believe that although we have differences, we share a common future."