CORONAVIRUS
/
Taiwan's daily COVID-19 cases top 80,000 for first time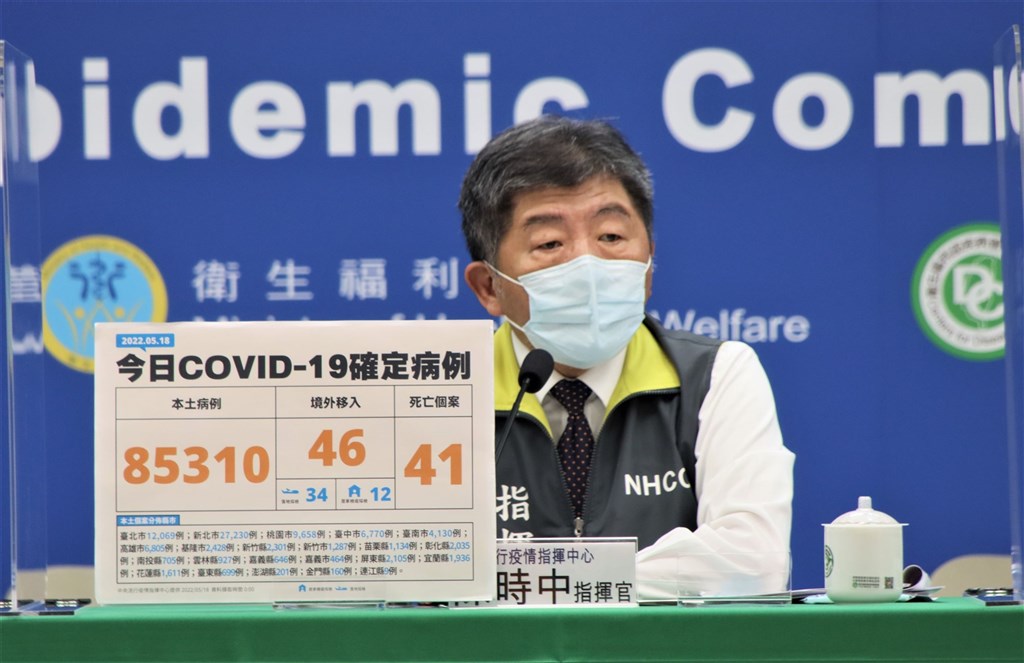 Taipei, May 18 (CNA) Taiwan recorded 85,356 new COVID-19 infections and 41 deaths from the disease on Wednesday, topping 80,000 daily cases for the first time, according to the Central Epidemic Command Center (CECC).
The new cases consisted of 85,310 domestic infections and 46 that were contracted abroad, the CECC said.
The 41 people who died included one child under the age of five years, while the others were in their 50s to 90s, the CECC said, adding that 20 of them were unvaccinated.
All but one of the patients had chronic illnesses or suffered from severe diseases such as cancer, it said. The only exception was the under-five year old, who was unvaccinated, according to CECC data.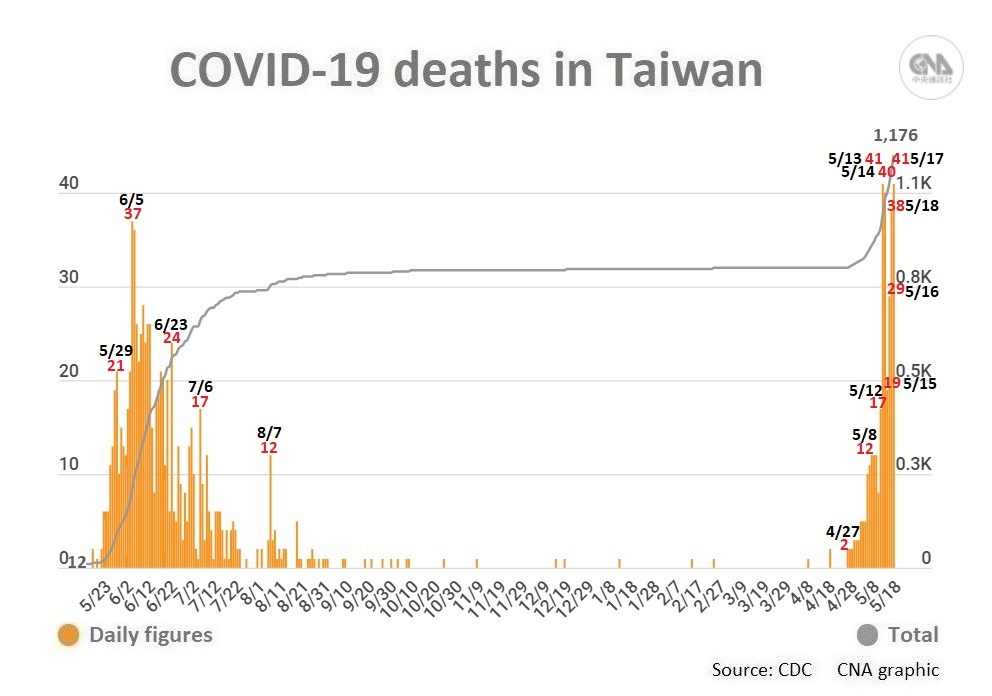 The CECC also said Wednesday that 30 people who were reported previously as COVID-19 patients had developed severe infections, while 153 had developed moderate symptoms of the disease.
Of the 869,101 domestic cases recorded in Taiwan this year, 1,439 have been classified as moderate infections and 398 as severe, accounting for 0.16 percent and 0.05 percent of the total, respectively, the CECC said, citing data valid as of May 17.
In all the other cases, the patients were either asymptomatic or had only mild symptoms, the CECC said.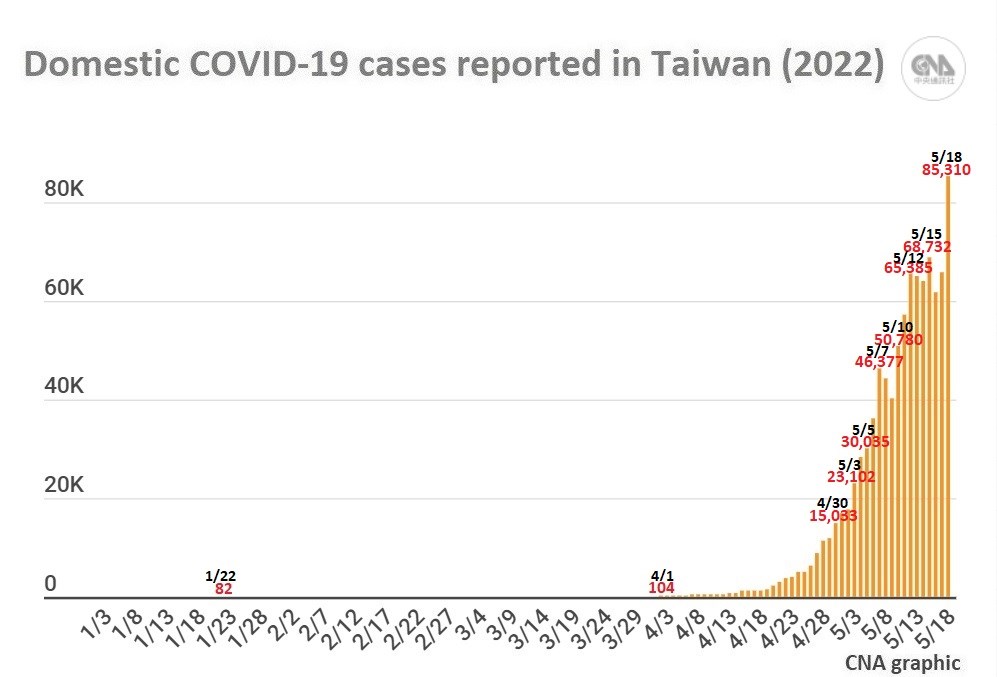 On Wednesday, New Taipei reported the highest number of domestic cases -- 27,230 -- followed by Taipei with 12,069, Taoyuan with 9,658, Kaohsiung with 6,805, and Taichung with 6,770.
Tainan reported 4,130 cases, Keelung 2,428, Hsinchu County 2,301, Pingtung County 2,105, Changhua County 2,035, Yilan County 1,936, Hualien County 1,611, Hsinchu City 1,287, Miaoli County 1,134, Yulin County 927, Nantou County 705, Taitung County 699, Chiayi County 646, Chiayi City 464.
Penghu County reported 201 cases, Kinmen County 160, and the Matsu Islands nine.
The figures did not include imported cases reclassified as domestic ones or retroactively removed cases. Taiwan has recorded 954,441 domestic infections and 12,347 imported cases so far this year.
Meanwhile, of the 46 new imported cases reported Wednesday, 34 were travelers who tested positive on arrival in Taiwan, according to the CECC.
To date, Taiwan has confirmed 981,141 COVID-19 cases since the pandemic began in early 2020, including 968,742 domestically transmitted infections.
With the 41 deaths reported Wednesday, the number of confirmed COVID-19 fatalities in the country rose to 1,176, with 323 recorded this year.
Also on Wednesday
● Taiwan COVID-19 News Brief: May 18
May 18: Doctor urges COVID vaccination of children in wake of 2 toddlers' death
May 18: People confirming positive rapid test results urged to follow health protocols
May 18: NGO solicits donations of COVID-19 rapid test kits for orphanages
May 18: Service sector hurting more in latest COVID outbreak than in 2021: chamber
Recent cases
May 17: Taiwan reports 65,833 new COVID-19 cases, 38 deaths
May 16: Taiwan reports 61,754 new COVID-19 cases, 29 deaths
May 15: Taiwan reports 68,769 new COVID-19 cases, 19 deaths
May 14: Taiwan reports 64,041 new COVID-19 cases, 40 deaths
View All