CORONAVIRUS
/
Taiwan FDA approves Moderna COVID-19 vaccine for children aged 6-11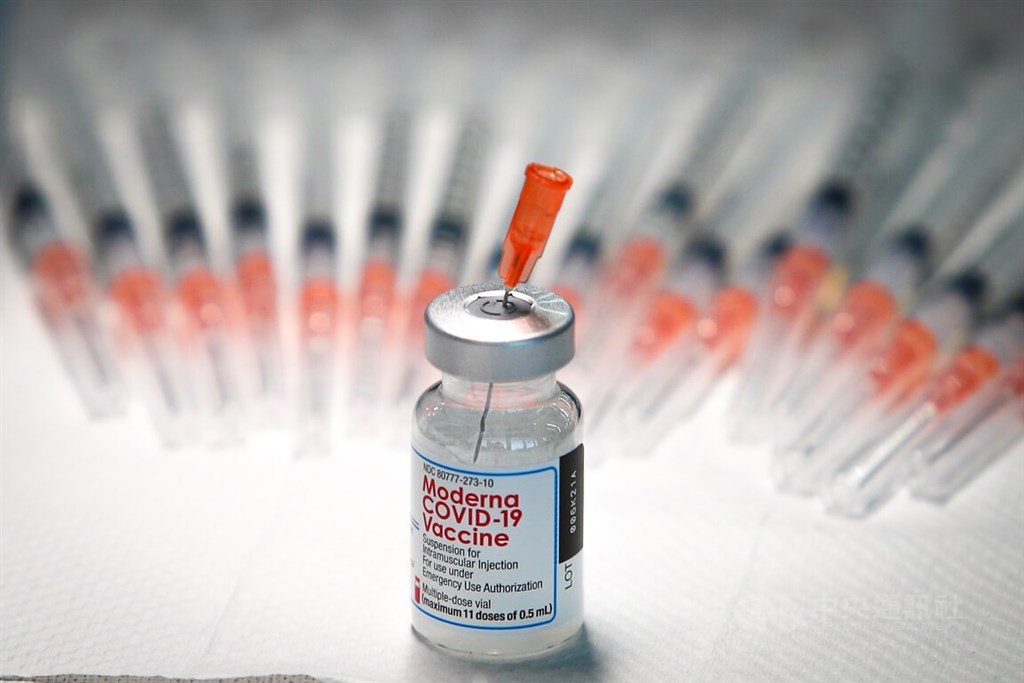 Taipei, April 17 (CNA) Taiwan's Food and Drug Administration (FDA) authorized the use of Moderna's COVID-19 vaccine in children aged 6-11 on Sunday, setting it up to become the first COVID-19 vaccine in Taiwan available to children under the age of 12.
Speaking at a Central Epidemic Command Center (CECC) press briefing, FDA Director-General Wu Shou-mei (吳秀梅) said a team of FDA experts had recommended the authorization earlier that day, after determining that the vaccine met the necessary safety and efficacy requirements.
The FDA based its decision on Phase 2 and Phase 3 clinical trial data, which showed that the vaccine generated virus-neutralizing antibodies in children aged 6-11 in similar levels to those seen in adult and young adult (aged 18-25) control groups, Wu said.
While children were slightly more likely to develop a fever after vaccination, they experienced other side effects at similar rates as adults, the vast majority of which were mild and temporary, according to Wu.
Under the terms of the authorization, two 0.25 milliliter doses of the vaccine, each containing 50 micrograms of mRNA -- half of the adult dosage -- will be administered at least 28 days apart, Wu said.
With the FDA's approval, the matter will be sent to the government's Advisory Committee on Immunization Practices (ACIP), which will meet to review the topic on Wednesday, according to Health and Welfare Minister Chen Shih-chung (陳時中).
If the ACIP decides to make the vaccine available for children, health authorities will conduct a survey to measure demand and draft a parental consent form, after which vaccination could begin using Taiwan's existing stock of Moderna shots, Chen said.
Chen estimated that there are about 1.2 million children in Taiwan between the ages of six and 11, but declined to guess how many would receive the vaccine, noting that uptake in the United States was initially around 30 percent.
Update:
May 7: Taiwan receives 8th shipment of Moderna COVID-19 vaccine this year
May 5: Over 2.63 million Pfizer-BioNTech vaccine doses to arrive in Taiwan
The FDA's authorization comes amid a sharp rise in domestic COVID-19 cases in Taiwan, prompting fears of large-scale outbreaks at schools among the still-unvaccinated under-12 age group, despite their statistically low risk of developing severe symptoms.
CECC data shows that from Jan. 1 to April 16, only two of the 2,208 COVID-19 cases of children under the age of 18 have resulted in moderate to severe symptoms, while none have resulted in death.
However, isolated cases -- including one reported on Saturday of a two-year-old boy who developed acute encephalitis and has been put on a ventilator -- have raised pressure on health authorities to authorize a vaccine for young children.
Last week, Chen said Taiwan was expected to take delivery of around 1.5 million doses of the Moderna vaccine by the end of June, including a shipment of 600,000 doses later this month.
Revised COVID-19 Rules
May 7: Quarantine cut to 7 days for mild, asymptomatic COVID-19 cases: CECC
May 7: Taiwan rolls back quarantine rules for contacts of COVID-19 patients
May 5: Rapid test positives to be counted as confirmed COVID cases from May 12
May 4: Taiwan adjusts hospital policy for COVID-19 patients 
May 3: Taiwan to shorten quarantine for arriving travelers from 10 to 7 days
View All