Greenpeace calls on Taiwan to draft legislation to protect ocean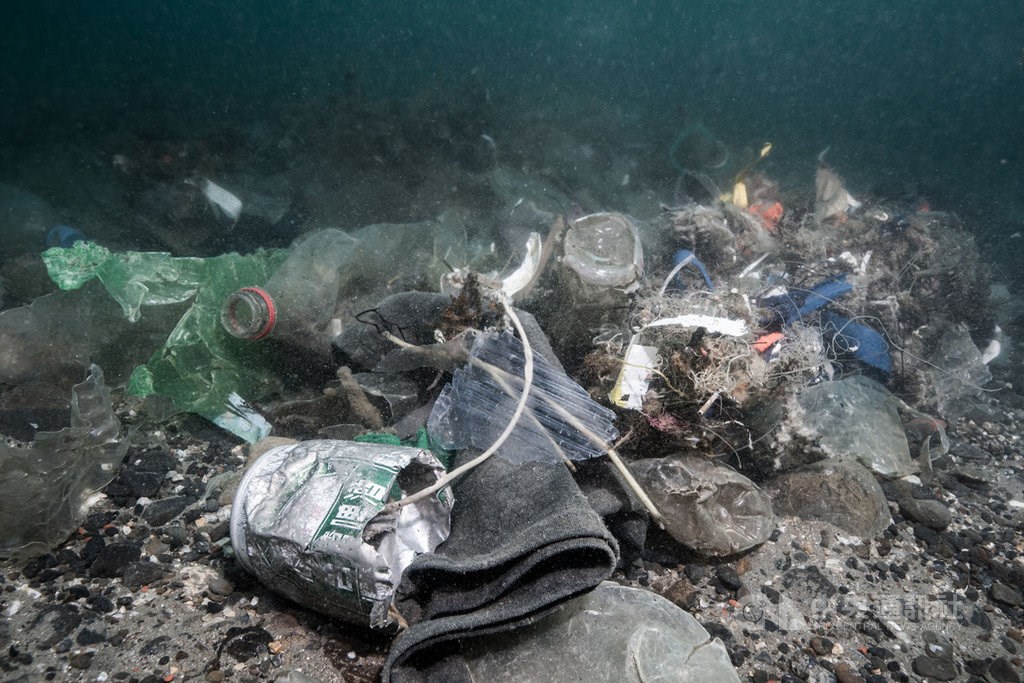 Taipei, Sept. 20 (CNA) The international environmental organization Greenpeace called Monday on Taiwan's government to quickly draft an "ocean conservation act" to ensure marine ecosystems around the island are better protected and preserved before it is too late.
More than 422 kilograms of ocean debris, roughly the equivalent of a soccer field in size, was collected from the waters of a conservation zone in Keelung City during Clean Up the World campaign on Sunday, Greenpeace said in a statement.
Clean Up the World has about 35 million volunteers across 133 countries. It is a not-for-profit, non-government apolitical event that unites communities with a common focus -- to protect the environment. The 2021 campaign was observed worldwide from Sept. 17-19.
The ocean cleanup in Keelung that day spanned an area from Bisha Fishing Port to National Taiwan Ocean University, and involved 56 volunteers, Greenpeace said, indicating that the area was part of the city's Aquatic Plants and Animals Conservation Area.
According to the website of the Ocean Conservation Administration, the site is one of 44 conservation zones designated as Marine Protected Areas in Taiwan.
Chung Meng-hsun (鍾孟勳), a Greenpeace project director, said regulations pertaining to the protection of marine ecology in Taiwan are clearly inadequate.
The government needs to draft an "ocean conservation act" to better prevent and manage marine conservation zones so they do not become a dumping ground for ocean litter, Chung said.
Greenpeace said divers who took part in the event on Sunday found litter ranging from discarded fishing nets to buoys and plastic bottles at depths of 10-20 meters on the ocean floor.
Local and central government agencies, such as the Keelung City government and the Ocean Conservation Administration, should conduct inter-ministerial discussions on how to better manage conservation areas before it is too late, the organization said.