CORONAVIRUS
/
Taiwan could receive Pfizer-BNT vaccine in September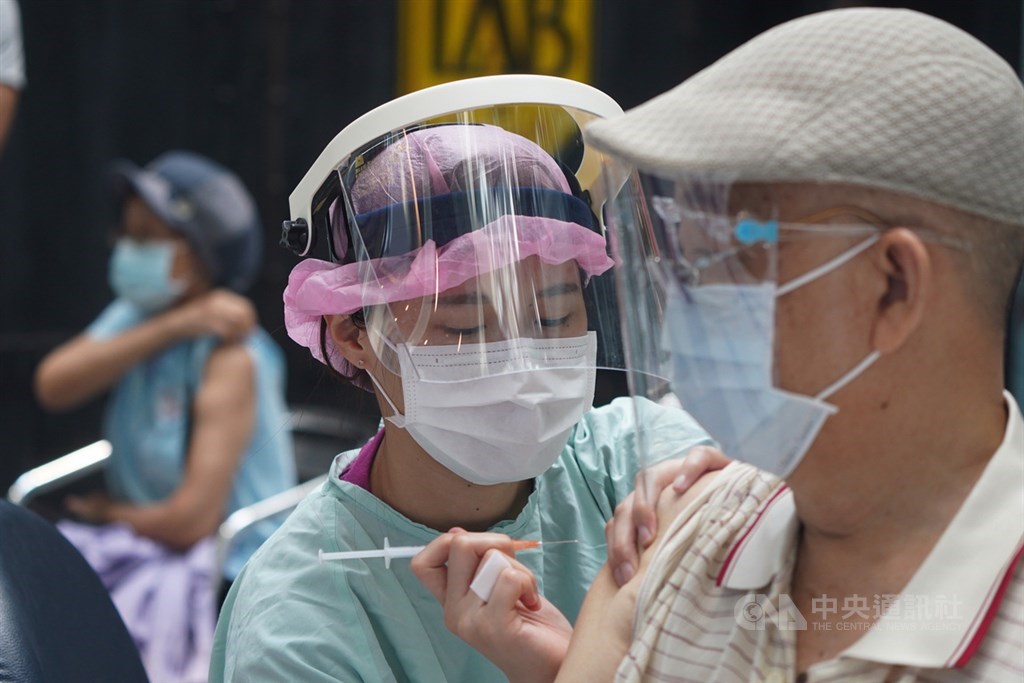 Taipei, July 12 (CNA) Two Taiwanese tech firms that have purchased a combined 10 million doses of the Pfizer-BioNTech (BNT) COVID-19 vaccine for the people said on Monday that the first shipment could arrive as early as the end of September, while the Cabinet announced that Taiwan is planning to purchase more doses of the Moderna vaccine.
Hon Hai Precision Industry Co. and Taiwan Semiconductor Manufacturing Co. (TSMC) said on Monday that the BNT vaccine doses they are buying will be shipped directly from the manufacturer BioNTech in Germany.
The doses could arrive as early as the end of September, the firms said in a joint statement, after announcing earlier in the day they had signed a procurement agreement with a subsidiary of Shanghai Fosun Pharmaceutical Group Co., which has a contract with BNT to sell the COVID-19 vaccines in China, Hong Kong, Macau and Taiwan.
The two tech companies were authorized by Taiwan's government in late June to purchase up to 10 million doses of the Pfizer-BNT COVID-19 vaccine.
All of the doses will be donated to the Taiwan Centers for Disease Control under the Ministry of Health and Welfare, to help the government speed up vaccination of the population.
So far, around 3.28 million people in Taiwan have received at least one COVID-19 shot, which is 14 percent of the population, while 72,321 people, or 0.3 percent, have been fully vaccinated.
Speaking at a press briefing about the issue on Monday, Cabinet spokesman Lo Ping-cheng (羅秉成) thanked the two firms for their efforts in obtaining vaccine doses for Taiwan.
Lo said it is through hard work and cooperation between the government and the private sector that such progress could be made in a short time.
He added that the government plans to purchase more vaccine doses from Moderna this year, though he did not provide an exact quantity.
He did say, however, that the government is planning on purchasing at least 15 million doses of Moderna's "second generation vaccine" against COVID-19 in the next two years.
Taiwan has signed contracts to purchase about 20 million vaccine doses from abroad, including 5.05 million doses of Moderna, 10 million doses of AstraZeneca, and 4.76 million of unspecified brands through the COVAX program.
Only about 2.15 million doses have been delivered to date, but Taiwan has also received donations of 4.86 million doses from the United States and Japan.
The government has also signed contracts to buy 10 million doses of vaccines from two Taiwanese manufacturers, but their vaccines have not yet received emergency use authorization from Taiwan's Food and Drug Administration.
View All