Doctors see no link between baby's death and mother's vaccination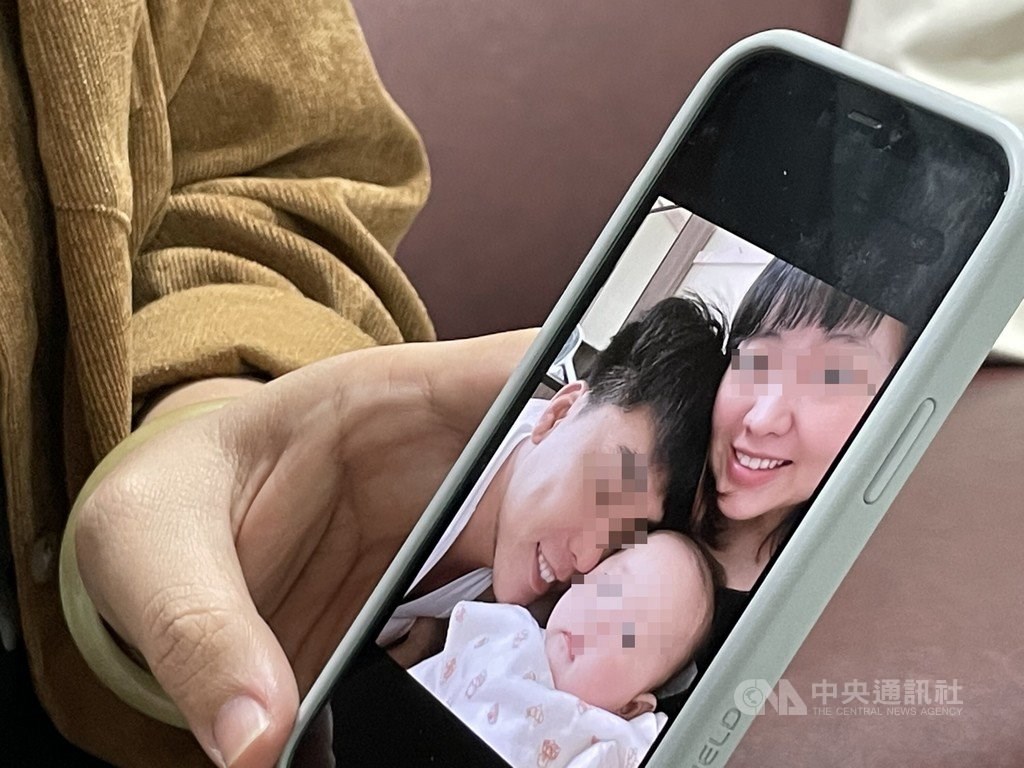 Taipei, June 22 (CNA) Doctors on Tuesday said that the death of a 2-month-old baby earlier in the day most likely resulted from sudden infant death syndrome (SIDS), rather than from drinking the milk of her mother, who had been vaccinated against COVID-19 the previous day.
There is no country in the world where COVID-19 vaccines are deemed unsafe for breastfeeding women, said Lee Ping-ing (李秉穎), head of Taiwan's Advisory Committee on Immunization Practices, after the infant's mother told the media she suspected that her breast milk had been contaminated by the vaccine and had killed her baby.
The woman said when she went to check on the 2-month-old infant at 3 a.m. Tuesday, four hours after breastfeeding her, the baby had foam and blood on her lips, and she was pronounced dead on arrival at hospital shortly after.
Lee, an infectious disease specialist, told CNA, however, that COVID-19 vaccines are injected into a muscle to stimulate an immune response to the disease, and they do not contaminate a woman's breast milk.
Expressing a similar opinion, Huang Li-ming (黃立民), head of the Department of Pediatrics at National Taiwan University Hospital, said it was highly unlikely that the infant's death was caused by breastfeeding from her vaccinated mother.
In such a case, where sudden and unexplained death occurs in a child under 1 year old, SIDS is most likely to be the cause, Huang said, adding that an autopsy would be required to verify the cause of death.
According to data from Taiwan's Ministry of Health and Welfare (MOHW), 23 of the 165,249 babies born in the country last year died of SIDS. In 2019 and 2018, the incidence of SIDS was similar in Taiwan, at 24 of 175,074, and 22 of 181,601, respectively, the MOHW data showed.
The World Health Organization (WHO) says the AstraZeneca COVID-19 shots can be given to breastfeeding women, and it "does not recommend discontinuation of breastfeeding after vaccination."
The baby's mother, surnamed Su (蘇), told reporters Tuesday that she had received her first AstraZeneca COVID-19 shot the previous day, after confirming with a doctor at the vaccination station that it was safe for breastfeeding women.
Su said she was on the vaccination priority list because of her high-risk job at the Mortuary Services Office in Huwei Township, Yunlin County.
Speaking to reporters, Su said she suspected that her baby's sudden death was linked to the AstraZeneca vaccine, therefore, she had reported it to the police and the township chief.
Following the report to the police, the Yunlin District Prosecutors Office said Tuesday that the initial findings indicated that the baby had died of asphyxia, or a lack of oxygen, that was caused by milk entering its airway.
However, based on the mother's complaint, an autopsy will be conducted, and tests will be carried out on samples of the milk powder and breast milk the infant was being fed, prosecutors said.