Taiwan expands use of human drugs for pets in emergencies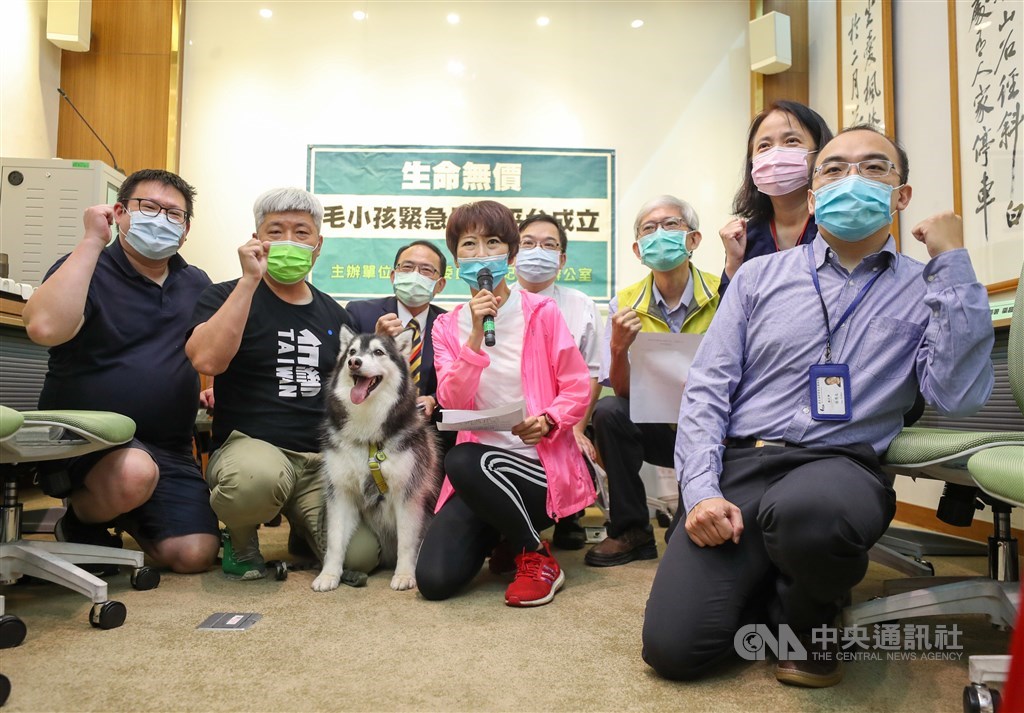 Taipei, May 11 (CNA) Veterinarians in Taiwan can now apply for a permit that will allow them to use certain human drugs to treat pets in an emergency situation, Legislator Chen Ting-fei (陳亭妃) said Tuesday.
Under the new system, human drugs currently not on the list of 611 approved by the Food and Drug Administration (FDA) for regular use in animals may be administered to pets deemed to be in critical condition, if the appropriate veterinary drug is not available, Chen said at a press conference.
Vets, however, will need to apply via a veterinary medical association for a permit that would allow them to use a human drug in emergency cases, said Chen, a Democratic Progressive Party lawmaker and animal rights advocate.
The emergency use of such drugs was approved in April by the FDA and the Bureau of Animal and Plant Health Inspection and Quarantine (BAPHIQ), said the BAPHIQ.
The decision came after a stray dog that was rescued by an animal rights group last December died of tetanus because the vet was unable to obtain a viable drug.
The application system for the use of a human drug for use in the case of a pet emergency starts with an appeal to the Taiwan Veterinary Medical Association, which assesses the urgency of the situation, the BAPHIQ said.
The association then reports the case to the BAPHIQ, which issues a permit to the vet and informs the FDA, the bureau said. It said the FDA then identifies the closest pharmacy that has the medicine and informs the vet.
The permit may be issued within one day, the BAPHIQ said, adding that veterinary hospitals across Taiwan have been notified of the new regulations, and the life of at least one dog has been saved since they were implemented.
With the implementation of the emergency permit, the relevant authorities will be able to obtain information on additional successful treatments for animals, which could lead to the approval of more human drugs for regular use in animals, said Chen.
Meanwhile, FDA Researcher Chi Jo-feng (祈若鳳) urged pharmaceutical companies to apply for permits for the use of their drugs in animals so that vets will have more options.