Truck driver, contractor to be sued for compensation in train crash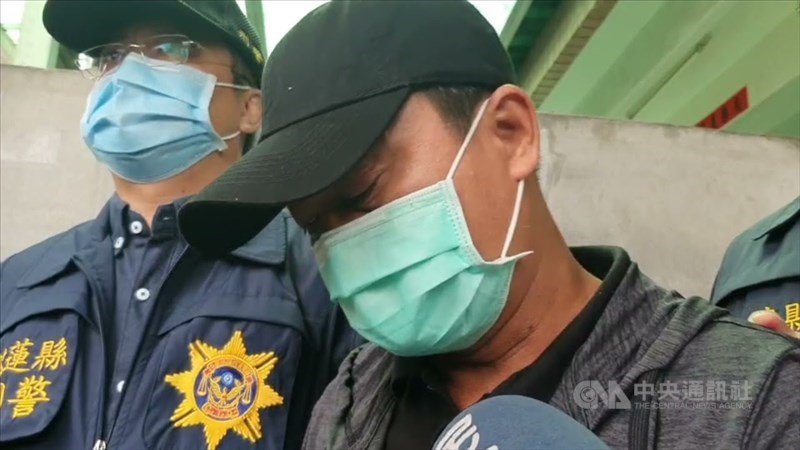 Taipei, April 5 (CNA) The Ministry of Transportation and Communications (MOTC) will file suit demanding compensation from the truck driver and contractor suspected of being responsible for a deadly train crash in which 50 people died and 208 were injured.
Deputy Transport Minister Wang Kwo-tsai (王國材) said the ministry will sue Lee Yi-hsiang (李義祥), the driver of the crane truck that likely caused the April 2 crash, and Tung Hsin Construction Company (東新營造公司), the contractor of the construction site above the site of the accident.
The ministry has also asked the Hualien District Court to seize the assets of Lee and Tung Hsin Construction Company as a preemptive move to prevent them from transferring their assets to other parties, Wang said.
The accident occurred at 9:28 a.m. when a Taiwan Railways Administration (TRA) express train traveling southbound hit a crane truck on the track near the entrance to the Qingshui Tunnel in Hualien County.
The TRA is the agency under the MOTC responsible for managing non-bullet train passenger and freight railway services in Taiwan.
An initial investigation found that the truck driven by Lee and parked at the construction site above the southbound track, slid down an incline onto the track, blocking the train's path.
It is not yet clear what led the parked truck to move and if it had to do with the truck's emergency brake not being properly engaged or mechanical failure.
Lee is currently being detained after a court denied him bail, citing fears that he could try to flee, collude with others, or destroy evidence, given the severity of the alleged crime.
According to Wang, the MOTC is suing for compensation based on the Civil Code, under which a party can ask for compensation if another party, intentionally or negligently, has wrongfully damaged the first party's rights.
Lee and Tung Hsin Construction Company must compensate the TRA for property losses caused by the crash, its operating losses due to resulting delays and cancellations, and the compensation it will have to pay to the accident's victims, argued Chiu Ming-tang (邱銘堂), an official with the MOTC's Legal Affairs Committee.
The MOTC also intends to fine Lee for violating Article 28 of the Construction Industry Act, which states that the principal of a construction company may not be the principal, full-time engineer or site manager of another construction company.
Lee is listed as the owner of Yi Hsiang Industry Co. (義祥工業社), hired as a subcontractor on the tunnel project by Tung Hsin.
He was also serving as the site manager of the tunnel project, which is why he was at the construction site Friday.
Beyond civil litigation, Lee is also facing criminal charges for criminal negligence causing death.