CORONAVIRUS
/
Four more Russian ballet troupe members test positive for COVID-19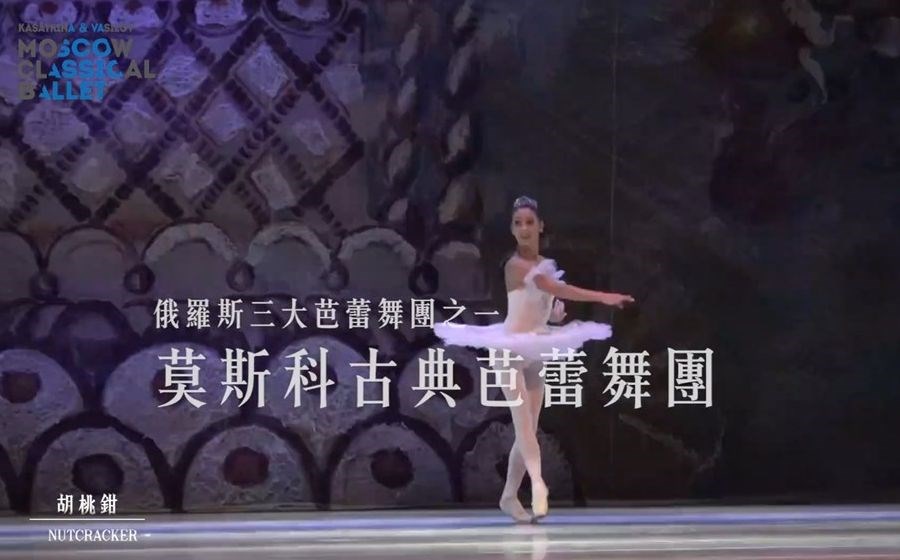 Taipei, Dec. 17 (CNA) Four more members of a Russian ballet company scheduled to perform in Taiwan over the next two weeks tested positive for COVID-19 Thursday, the Central Epidemic Command Center (CECC) said that day.
The 52-person company, which arrived in Taiwan on Nov. 29, was tested for COVID-19 at the request of the organizer udnFunLife on Monday - the day after completing their mandatory quarantine, and the results of four members came back positive Wednesday.
As a result, the CECC arranged another round of tests for the other 48 members of the group and the results came back on Thursday showing that another four individuals had contracted the coronavirus, according to the center.
The four Russian nationals, who are members of the Moscow Classical Ballet, are three women and one man aged 20 to 30, CECC head Chen Shih-chung (陳時中) said at a press conference on Thursday, adding that none of them have displayed symptoms since arriving.
Although the four individuals who tested positive Thursday went grocery shopping at a convenience store after completing their quarantine, they pose a low risk of spreading COVID-19 because the cycle threshold (Ct) levels in their test were low and they wore surgical masks when outside the hotel, Chen said.
The four Russians also traveled in a chartered vehicle, Chen added.
The remaining 44 members of the group, who tested negative for COVID-19 on Thursday, are now under a second quarantine and all the company's performances in Taiwan have been cancelled, Chen noted.
The Moscow Classical Ballet was originally scheduled to perform Dec. 16-20 at the National Theater Hall in Taipei and Dec. 25-27 at the National Kaohsiung Center for the Arts, according to the organizer, udnFunLife.
Viewers who have purchased tickets are entitled to a full refund, udnFunLife said.
In addition to the four imported cases from Russia, Taiwan reported an additional four cases on Thursday, one from Indonesia and three from the United States, according to the center.
The worker from Indonesia is a woman in her 40s who arrived in Taiwan on Dec. 2 with proof of a negative COVID-19 test result issued within three days of her departure, the CECC said, adding that she has been asymptomatic so far.
On Dec. 4, the woman tested negative again, under a CECC initiative to test all incoming Indonesian migrant workers, following a recent surge in the number of imported cases from the Southeast Asian country, according to the CECC.
However, her second test result on Thursday was positive, it said.
One of the individuals is a Taiwanese man who is a long-term resident of the United States and arrived in Taiwan with a family member on Dec. 2 for a visit, according to the CECC.
While in home quarantine, the man experienced a cough, sore throat and a distorted sense of smell from Dec. 5-13. Arrangements were made for him to be tested on Dec. 15, the CECC said, adding that he was confirmed with the disease on Thursday.
Meanwhile, the man's travel companion has developed symptoms that include an itchy throat and a cough since Dec. 5 and is being tested, the center noted.
Another arrival from the U.S. is a Taiwanese woman who arrived on Dec. 9 with proof of a negative COVID-19 test issued within three days of her flight, who stayed at a designated quarantine hotel, according to the center.
She was given a test for COVID-19 by local health authorities on Tuesday after experiencing coughing and lack of appetite, and the results came back positive Thursday, the CECC said.
The other case involves an American man, who is an Alien Resident Certificate holder. He arrived in Taiwan on Nov. 29 and stayed at a designated quarantine hotel, according to the CECC.
The American, who is in his 50s, underwent a COVID-19 test at his own expense on Tuesday and it came back positive Thursday, the center said.
To date, Taiwan has recorded 757 cases of COVID-19, 665 of which have been classified as imported. Of the total, 616 have recovered, 134 are in hospital and seven have died, CECC data shows.
As the pandemic continues to rage across the world, COVID-19 has infected over 73.3 million people in 191 countries and regions, with more than 1.65 million fatalities, according to CECC statistics as of Thursday.
View All