Taiwan permanently bans weight loss drug Belviq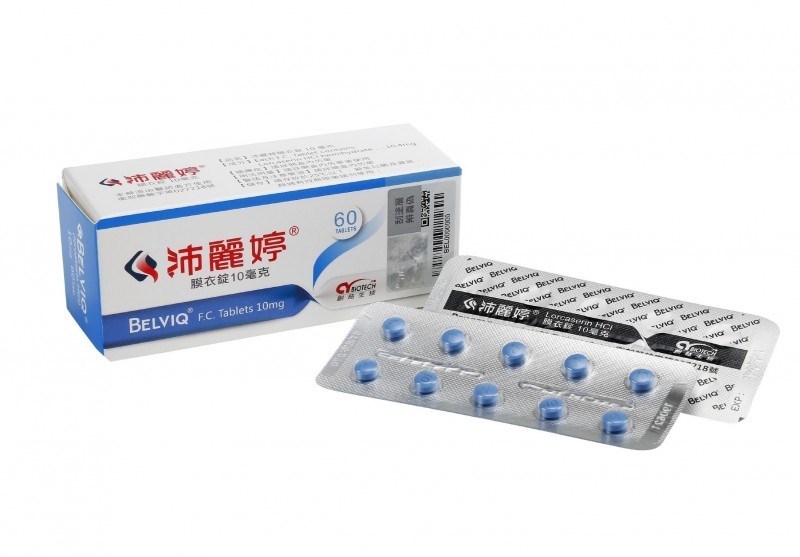 Taipei, July 16 (CNA) The drug permit license for the weight loss drug Belviq has been permanently revoked in Taiwan, the country's Food and Drug Administration (FDA) said Thursday, citing cancer risks.
The Taiwan FDA in February requested the withdrawal of Belviq from the Taiwan market, after its U.S. counterpart said that clinical trials of the active ingredient lorcaserin showed an increased risk of several types of cancer, including pancreatic, colorectal and lung cancers.
U.S. federal regulators also requested the holder of the product's drug permit license to voluntarily withdraw Belviq from the American market.
After receiving the warning in February, Taiwan's FDA told the media that only one product containing lorcaserin -- 10 milligram doses of Belviq -- had a permit license in Taiwan.
At the time, the Taiwan FDA said it had asked Chuang Yi Biotech, the holder of the product's drug permit license in Taiwan, to temporarily suspend sales, reevaluate the drug's safety, and recall it from the market.
On Thursday, however, the FDA said that after a drug safety assessment, it had concluded that the risks of taking Belviq outweighed the benefits, and it decided to revoke the drug permit license for 10mg doses of Belviq and permanently ban the use of the product in Taiwan .
Belviq, a prescription drug that is not covered by National Health Insurance in Taiwan, was introduced in the country in 2017, according to FDA official Huang Chyn-liang (黃琴喨).
Since then, some 10.02 million Belviq tablets have been sold to about 10,000 to 20,000 consumers in Taiwan, Huang said.
After Belviq was pulled from the Taiwan market in February, the FDA received five reports of adverse reactions to drug, including dizziness, itchy skin, sleep disorder, and suspected symptoms of breast cancer, according to Huang.