Two Taiwanese detained for smuggling 30 Vietnamese into country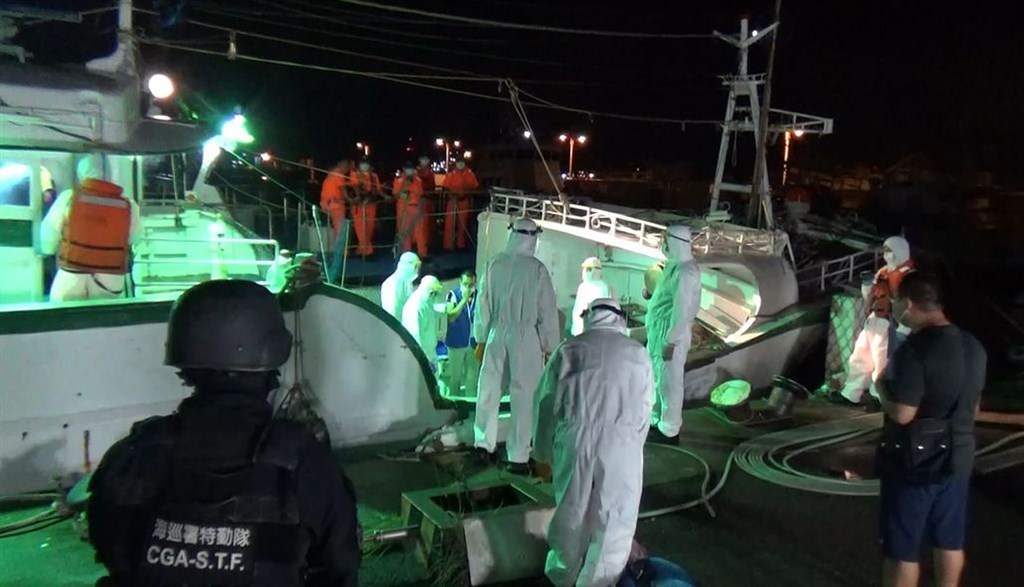 Taipei, July 8 (CNA) The captain and one crew member of a Taiwanese-registered fishing vessel were detained for attempting to smuggle 30 Vietnamese nationals into the country late Monday, the Coast Guard Administration (CGA) said Wednesday.
According to the CGA, it received information that a human trafficking group planned to smuggle Vietnamese nationals into the country and reported the matter to the Pingtung District Prosecutors Office for further investigation.
The CGA said it was already on heightened border alert due to the COVID-19 coronavirus pandemic and had stepped up patrols of the waters around Taiwan. On Monday night, three patrol vessels were deployed to intercept a suspicious fishing boat off the coast of southern Pingtung County.
The coast guard boarded the ship in full protective gear and found three women and 27 men of Vietnamese nationality aged between 25 and 30, said Huang Shih-hsien (黃世賢), deputy head of the CGA's Investigation Branch.
After checking and finding none of the Vietnamese had a fever or respiratory symptoms, the CGA transported them to a quarantine facility in central Taiwan's Taichung for 14 days of quarantine, in accordance with COVID-19 prevention guidelines.
Once the quarantine is completed, the Vietnamese nationals will be handed over to the Immigration Agency, the CGA said.
According to the CGA, 29 of the 30 Vietnamese previously worked legally in Taiwan.
The CGA also noted that the fee charged by the human traffickers has reportedly risen from US$7,000 to over US$10,000 per person, which the authorities suspect is the result of more stringent border controls. It is believed the Vietnamese nationals were first smuggled into China and then onto the Taiwan-registered vessel.
The skipper and one crew member were handed over to prosecutors in Pingtung for further investigation into violations of the Immigration Act and the Communicable Disease Control Act, the CGA said.
A previous human smuggling operation was stopped off the coast of Pingtung on March 21, at which time 31 Vietnamese nationals were detained.