Migrant worker dies from head trauma in Taichung factory accident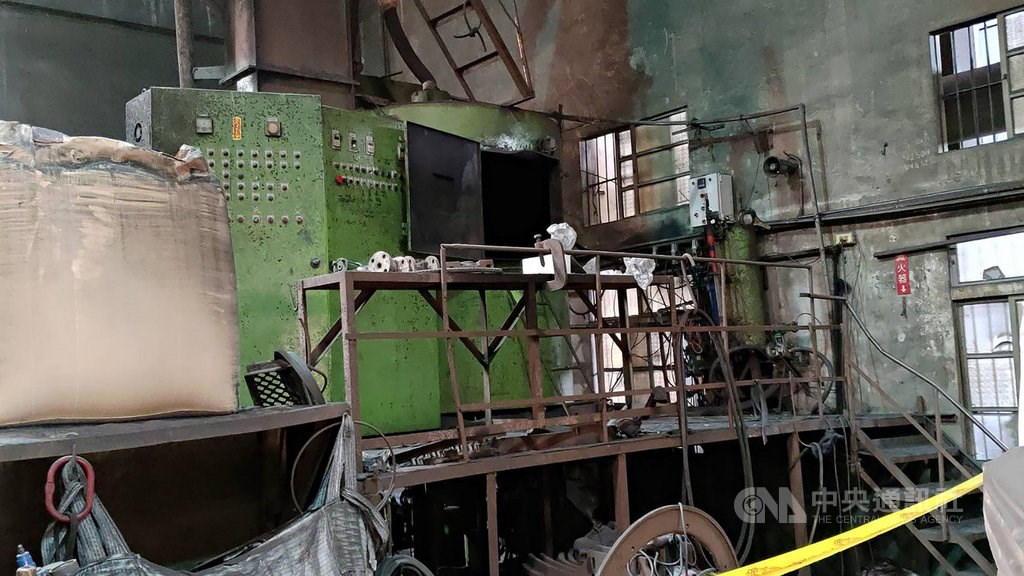 Taichung, June 30 (CNA) A Thai migrant worker died after being struck on the head by a machine component in Taichung on Tuesday, according to the city's fire bureau.
Taichung Fire Bureau received a report at 6:53 a.m. Tuesday of the worker needing urgent medical attention after he fell into a stirring furnace at a cast iron factory in the city's Wuqi District.
Upon arrival at the scene, the 43-year-old man was discovered already carried to an open area within the factory with injuries to his head and no vital sign of life, a first responder said.
The man was rushed to Tungs' Taichung MetroHarbor Hospital but was pronounced dead on arrival, the first responder said.
Hsu Han-cheng (許瀚丞), deputy head of Taichung's Labor Inspection Office, said an initial investigation found that the victim was struck in the head by a rotating shaft when he stuck his head inside the stirring furnace to investigate a strange sound.
Even though the man did not completely fall into the furnace, the impact caused major trauma to his head, Hsu said.
The proprietor has been found guilty of violating the Occupational Safety and Health Act and will be fined between NT$30,000 (US$1,019) and NT$300,000, and will also be responsible for related criminal charges, Hsu said.
Factory operations have currently been stopped and authorities are investigating details of the incident, Hsu said.