CAL, pilots to define 'reasonable flight time' in 2nd round of talks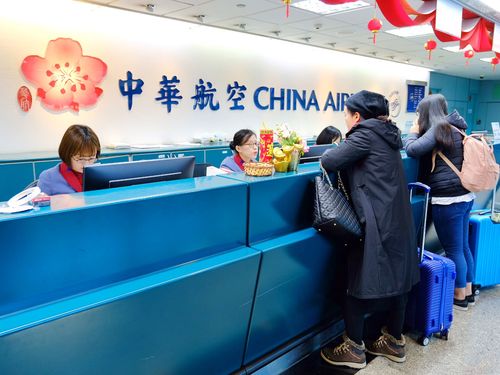 Taipei, Feb. 11 (CNA) The second round of negotiations between China Airlines (CAL) and its pilots on Monday will focus on the definition of "reasonable flight time," amid a pilot strike over issues such as overwork, according to the Ministry of Transportation and Communications, which will mediate the talks.
"We are hoping that both sides will reach a consensus on what kinds of flights cause pilot fatigue and perhaps decide on special works hours on a case-by-case basis," said MOTC Deputy Minister Wang Kwo-tsai (王國材).
The main contention between CAL and its pilots is over the work hours on regional flights and how many hours constitute "overwork."
The pilots are also asking for three instead of two crew members on CAL's flights of between seven and 12 hours.
After the first round of negotiations, CAL agreed to schedule three crew members on flights of more than eight hours.
The airline has argued that under the Aircraft Flight Operation Regulations (AOR), the global aviation industry standard, it is only obliged to schedule a minimum of two pilots on flights of less than 10 hours.
During the first round of negotiations last week, CAL agreed to the pilots' demand for a flight crew of four on routes that take more than 12 hours.
For regional flights, however, no agreement was reached on the pilots' request for two flight crew members on routes that take more than seven hours.
So far, CAL and the pilots have been unyielding on the issue of regional flights, which account for 40 percent of the airline's schedule and take eight hours on average on a round trip.
Wang said that in the interest of reaching an agreement, he hopes the pilots will identify the flights that are of particular concern, such as red-eye flights and those in and out of busy airports where delays could contribute to longer flight times.
Regardless of the outcome of the negotiations, however, the transportation ministry has no intention of departing from the AOR, he said.
Wang said he hopes the strike will end after the second round of negotiations, which is scheduled for 5 p.m. Monday.
Meanwhile, the Pilots Union Taoyuan said Monday that nearly 600 CAL pilots, or about 45 percent, have deposited their flight certificates with the union, meaning that they have voluntarily and temporarily given up the right to operate an aircraft.
In response, CAL said it can still handle 90 percent of its transport capacity, with only 26 flights canceled Monday.
According to Wang, CAL was able to maintain 90 percent of its flights on Monday because the Lunar New Year rush ended.
The airline has promised to compensate tour groups that were unable to depart Taiwan on time and to pay independent visitors compensation of up to US$250 each, Wang said.