Taiwan students top world at Student Cluster Competition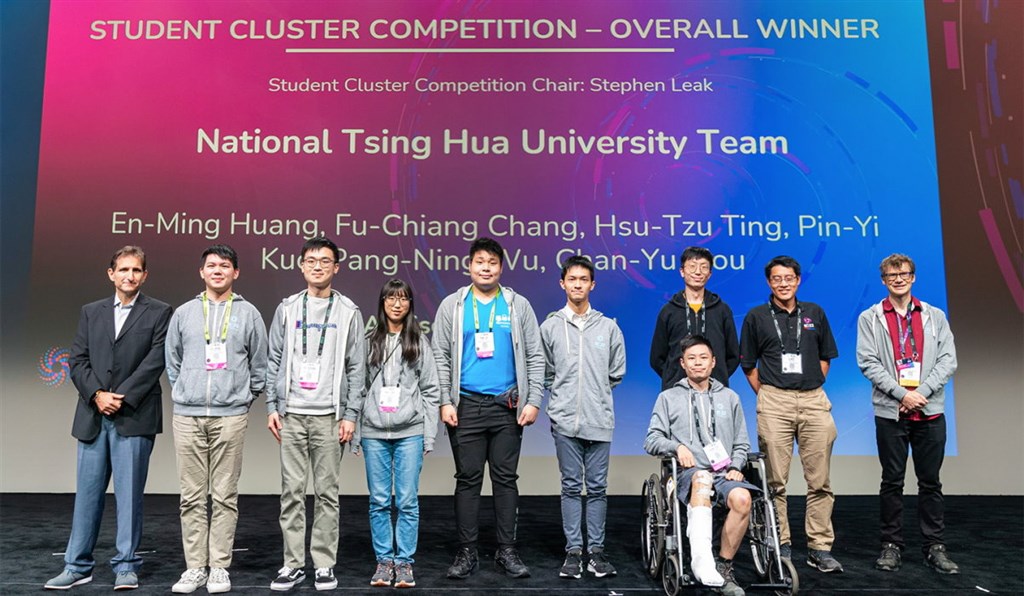 Taipei, Nov. 22 (CNA) A team from National Tsing Hua University (NTHU) outperformed nine other teams to finish first at the Student Cluster Competition (SCC) in the United States, NTHU and the National Applied Research Laboratories (NARLabs) stated in their respective press releases issued on Monday.
The team, instructed by Professor Jerry Chou (周志遠) of NTHU's Department of Computer Science and comprising six students from the department -- Mau Chan-yu (牟展佑), Ting Hsu-tzu (丁緒慈), Kuo Pin-yi (郭品毅), Chang Fu-chiang (張富強), Huang En-min (黃恩敏), and Wu Pang-ning (吳邦寧) -- stood out from the competition's other nine teams from the United States, Germany, Switzerland, and Singapore to win the SCC.
The competition was held at Kay Bailey Hutchison Convention Center in Dallas, Texas from Nov. 14-16, during which the students had to work together consecutively for 56 hours. They were asked to compose a cluster on-site using no more than 3,000 watts within eight hours, and then use their cluster to solve four application questions in the next 48 hours.
Chou revealed that the road to the title was less a bed of roses than one filled with twists and turns.
Following team leader Mau's injury from a traffic accident that almost forced him out of the competition, some of the team's computer devices got damaged on the way to the competition venue, forcing the team to rearrange the cluster and adjust their strategy going into the competition.
Such drastic changes, however, did not hinder the students from shining.
"These students became even more motivated and better coordinated despite all the accidents. They did an amazing job in cooperation to turn adversity into advantage," Chou said.
Speaking of the support behind the team's success, Chou expressed his gratitude to NARLabs, the student coach Kerwin Tsai (蔡闊光) from the department of computer science's graduate program for training the team members, and Quanta Cloud Technology Inc. (QTC) for its sponsorship of the team.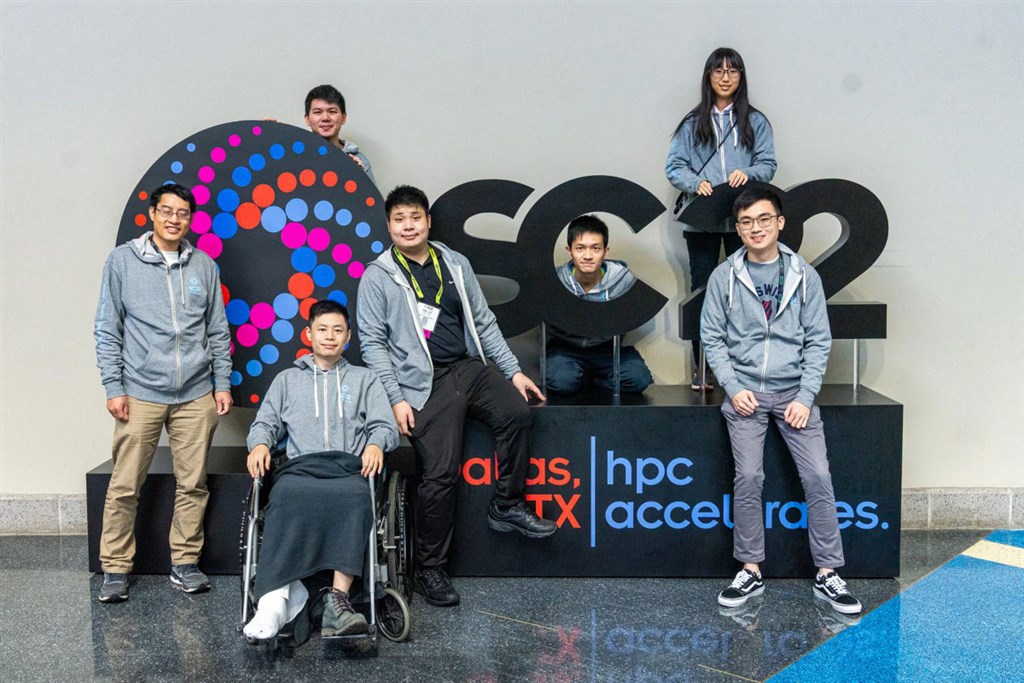 According to its official website, the SCC is an annual competition first held in 2007 that aims to "provide an immersive high-performance computing experience to undergraduate and high school students."
"With sponsorship from hardware and software vendor partners, student teams design and build small clusters, learn scientific applications, apply optimization techniques for their chosen architectures, and compete in a non-stop, 48-hour challenge at the SC conference to complete real-world scientific workloads, showing off their HPC knowledge for conference attendees and judges," the website stated.
NTHU said the school was a back-to-back overall winner of the SCC in 2010 and 2011, with the 2022 title being its third SCC crown.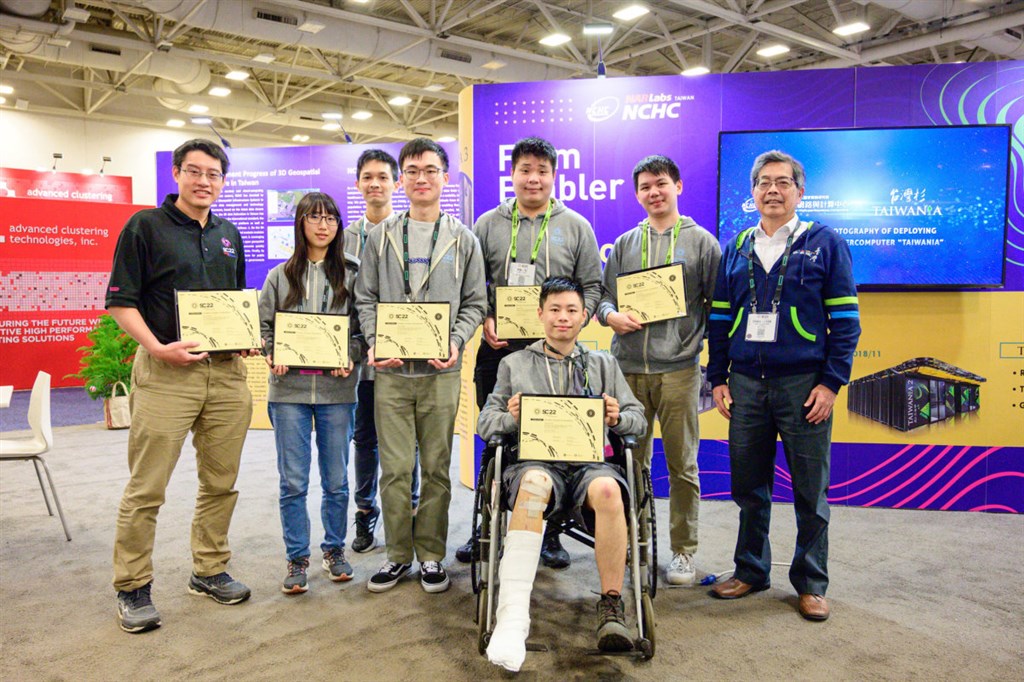 Meanwhile, Director General of NARLabs National Center for High-performance Computing Chang Chau-lyan (張朝亮) touted the NTHU students' success as the fruition of Taiwan's long-term academic investment in high-performance computing (HPC).
NARLabs said it would keep providing students with training and other support to familiarize them with clusters, so as to boost Taiwan's HPC talent.