'Tech-wishing tree' installation unveiled at Kaohsiung arts center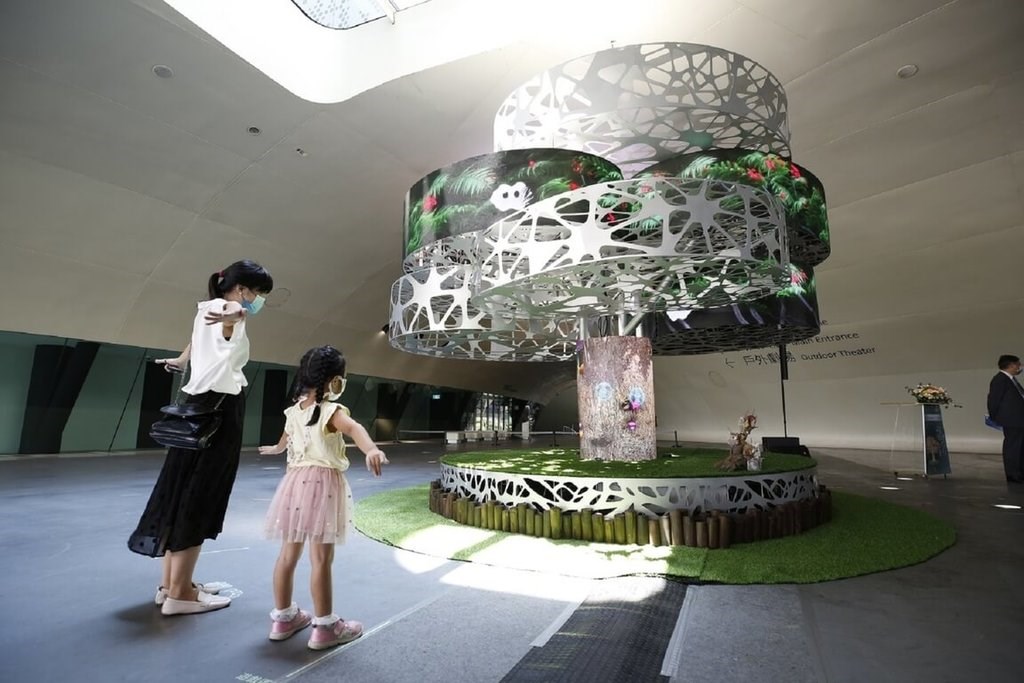 Kaohsiung, July 21 (CNA) An innovative interactive "wishing tree" art installation work was unveiled at the National Kaohsiung Center for the Arts (Weiwuying) Thursday, with visitors invited to transmit their wishes onto the "tree" via the LINE application.
The art work, the first of its kind anywhere in the world, is a combination of technology art and culture developed by the Industrial Technology Research Institute (ITRI) under the auspices of the Ministry of Economic Affairs (MOEA).
The ministry said in a statement that the "wishing tree" is made up of more mini-LEDs than any display screen in Taiwan, totaling 810,000 individual bulbs behind a 105-inch wide curved screen with the gap between each one just 1.875 millimeters.
The tree is interactive, fully equipped with a built-in touchscreen and motion sensors. It is also mobile application compatible and visitors can upload their wishes to be displayed on the tree in real time through LINE.
The interactive installation will be displayed at Weiwuying until Sept. 25, the MOEA said, encouraging the general public to visit.
Kaohsiung's Economic Development Bureau Director-General Liao Tai-hsiang (廖泰翔) said the tree is also a result of the support provided by Kaohsiung Mayor Chen Chi-mai (陳其邁) to the MOEA's Asia New Bay Area 5G AIoT initiative to create a plethora or technological applications for art and entertainment.