New turbine model selected for wind farm off Changhua coast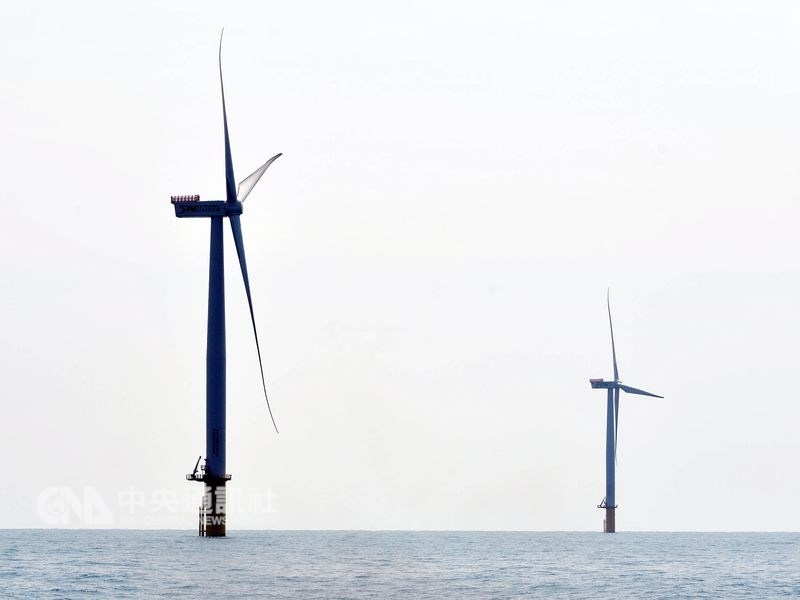 Taipei, May 27 (CNA) Siemens Gamesa Renewable Energy's new SG 14-222 DD wind turbine has been selected for use in the Hai Long Offshore Wind's 300 MW Hai Long II project off Taiwan's west coast, according to the company.
In a press release released Tuesday, Siemens Gamesa said the selection marks the first time its new 14 megawatt capacity, 222-meter diameter turbine will be installed in the Asia-Pacific region.
The company said it will begin production at its Taichung plant in 2024, while the exact number of units required for the 300 MW project will be based upon on-site conditions.
The turbine model is also being considered for other parts of the Hai Long project, which will have a total capacity of 1,044 MW, the company said.
Also on Tuesday, the Dutch-Taiwanese joint venture Fugro-IOVTEC announced that it had won a contract to carry out geotechnical surveys at the sites of the planned Hai Long II and Hai Long III offshore wind farms.
The Hai Long Offshore Wind Farm Project is a joint venture between Canadian power producer Nothland Power Inc., the Singapore-based Yushan Energy Pte. and the Japanese trading firm Mitsui & Co.
In 2018, it was awarded 1,044 MW of grid connection capacity by Taiwan's Bureau of Energy (BOE), consisting of contracts for 300 MW and 232 MW of capacity for the Hai Long II offshore wind farm and 512 MW for the Hai Long III offshore wind farm, both of which will be located around 50 kilometers off the coast of Changhua County.
The project comes amid efforts by the government to achieve a power mix of 20 percent renewable energy, 50 percent natural gas and 30 percent coal by 2025.
In 2019, renewables accounted for under 6 percent of Taiwan's electricity consumption, according to BOE statistics.