AUO provides one-stop solar energy solutions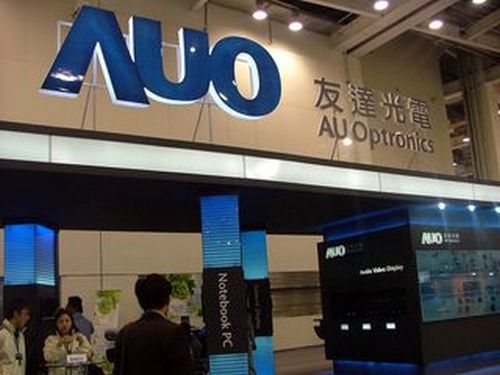 Taipei, Oct. 15 (CNA) AU Optronics Corp. (AUO), one of Taiwan's leading flat panel makers, said Tuesday that the company has integrated its production resources to provide one-stop solar energy solutions, which is expected to create more business opportunities.
In a statement, AUO said it has consolidated its efforts in solar energy module development and component production, as well as a cloud technology-based control platform, in a bid to provide high quality and reliable solar energy services.
To allow the market to have a better understanding about the company's solar energy solutions, AUO will demonstrate its efforts at the upcoming Energy Taiwan, one of the largest green energy exhibitions in the Asia-Pacific region, which will kick off Wednesday and run through Friday at the Taipei Nangang Exhibition Center.
AUO will display its solar mono-silicon solar modules, which employ the firm's sophisticated multi-busbar technology that gives the products improved efficiency and strengthened reliability.
AUO said the highly efficient solar energy modules will operate with cloud technology-based control software, data collectors and wireless Internet of Things applications to provide comprehensive services.
On its website, AUO said it has eyed the markets not only in Taiwan but also in Japan and Europe to promote its solar energy solutions.
AUO said the company serves as an innovative total solution provider with a commitment to creating sustainable value for its worldwide customers. It has been named on the Dow Jones Sustainability World Index since 2010.
AUO added that the company is the world's first flat panel supplier to have received Leadership in Energy and Environmental Design (LEED) Platinum certification, while it is also rated by Bloomberg New Energy Finance as a tier-one Photovoltaics (PV) module maker and by the market research firm EuPD Research as Top Brand PV in the module category.
As for its core business, the company faces a challenge arising from a supply glut in the global flat panel industry, market analyst said.
In the third quarter of this year, AUO reported NT$70.05 billion (US$2.28 billion) in consolidated sales, down 13.6 percent from a year earlier. The third-quarter sales stayed little changed from the second quarter.
In September alone, its consolidated sales totaled NT$23.87 billion, down 13 percent from a year earlier and also down 1.1 percent from a month earlier.
AUO shares rose 0.12 percent to close at NT$8.20 on the Taiwan Stock Exchange, where the benchmark weighted index ended up 0.41 percent at 11,111.80 points Tuesday.