Taiwan congratulates Argentina President-elect Javier Milei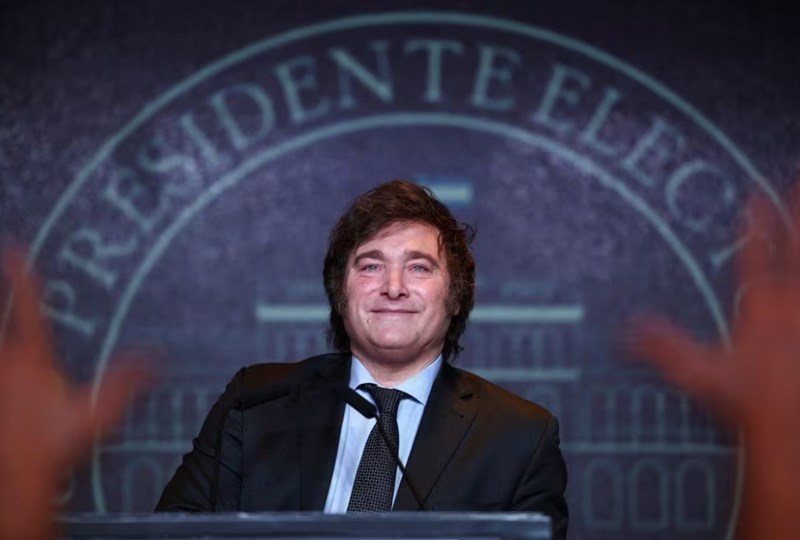 Taipei, Nov. 21 (CNA) The Ministry of Foreign Affairs (MOFA) on Tuesday extended Taiwan's congratulations to Javier Milei on his victory in Argentina's presidential election.
Milei, 53, won close to 56 percent in the decisive run-off, ahead of his left-wing rival, Economy Minister Sergio Massa, with 44 percent.
According to MOFA spokesman Jeff Liu (劉永健) at a weekly briefing, Taiwan will seek to strengthen cooperation and exchanges with Argentina under Milei's incoming government, based on the shared values of democracy, freedom and human rights.
Liu added that the ministry will keep on promoting Taiwan and Argentina's cooperation in areas including politics, trade, culture, education and energy, and will jointly protect democracy and freedom across the globe, while seeking the prosperity of both countries.
Last year, Argentina joined China's 'Belt and Road Initiative', and signed a cooperation agreement in Beijing in June.
However, the two countries' relations drew wide attention during the election.
In an interview with Bloomberg in August, following Milei's primary victory on Aug. 13, he referred to Argentina's relations with Beijing's government as trading with an "assassin."
In addition, according to foreign media, Diana Mondino, an economist tipped to become foreign minister in the administration of Milei, told Russia's RIA news agency on Monday that Argentina is no longer joining the BRICS group because they "don't understand what the benefit is for Argentina at the moment."
Argentina was among six countries invited to become new members of the BRICS, comprising China, Brazil, Russia, India and South Africa, at a summit held in South Africa in August.