ELECTION 2024
/
Health Ministry to deliver draft surrogacy proposal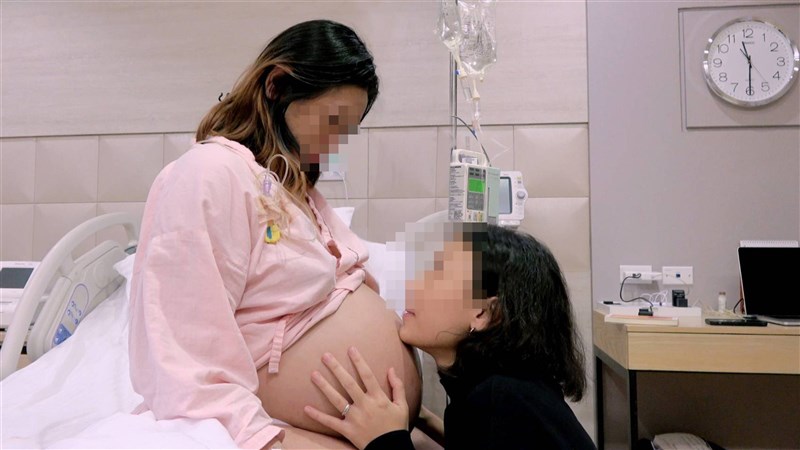 Taipei, Nov. 8 (CNA) The Ministry of Health and Welfare is set to introduce draft amendments to the Assisted Reproduction Act, which will focus on expanding access to assisted reproduction and legalizing surrogacy, as early as the end of next year.
The ministry is poised to tender draft revisions to the act, which could potentially give the public the option of surrogacy, Minister of Health and Welfare Hsueh Jui-yuan (薛瑞元) told reporters before attending a meeting at the legislature.
Hsueh's remarks came one day after Taiwan People's Party (TPP) presidential nominee Ko Wen-je (柯文哲) said, if elected, he would lift restrictions on women freezing their eggs and legalize surrogacy.
Surrogacy is currently illegal in Taiwan, but Hsueh said he is neutral regarding the issue.
The draft amendments will be subject to legislative review and the conclusion reached will reflect public opinion and be respected, the minister said.
Wu Chao-chun (吳昭軍), director-general of the Health Promotion Administration, told reporters that the draft amendments will focus on surrogacy, granting same-sex couples and single women equal rights to assisted reproduction, and ensuring the rights of children born via these two means.
Over the past 30 months, he said, the ministry held 13 meetings attended by experts to discuss draft amendments regarding surrogacy and has finalized 42 draft articles.
Another meeting is expected to be held this month to discuss draft articles regarding penalties, Wu said.
The draft amendments will go through a two-month public review in the first half of next year, after which meetings will be held to gather the opinions of women's rights groups and legal and medical experts, Wu said.
The proposals are expected to be delivered to the Cabinet for review by the end of next year, Wu added.
"We have no preconceived notions and hope that all parties involved will arrive at a middle ground," he said.
Some hotly debated issues during the meetings included rules regarding "healthcare rights, legal custody, women's bodily autonomy, and family ethics" which could require the protection of laws and contracts, Wu said.
If Taiwan legalizes surrogacy, relevant consultancy services and contracts will have to be created to protect the rights of surrogate mothers and clients, he said.
A sample contract will be published to inform the clients and surrogate mothers of certain details, for example, rules on payments for supplements during surrogacy.
View All