LGBTQ RIGHTS
/
Paris deputy mayor says he will attend Taiwan Pride march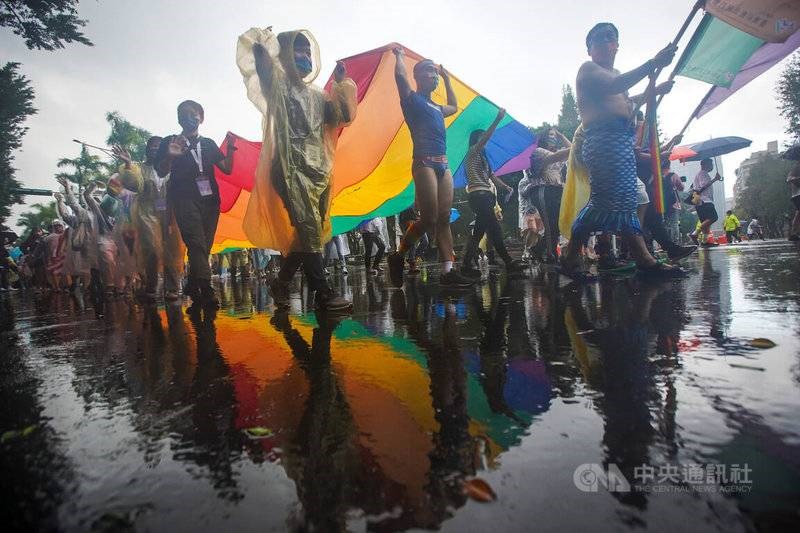 Paris, Oct. 2 (CNA) Jean-Luc Romero-Michel, the deputy mayor of Paris, said Monday that he is planning to attend Taiwan's LGBTQ+ Pride march in Taipei later this month.
In a post on X, formerly known as Twitter, Romero-Michel shared a photo of himself meeting with Taiwan's representative to France Francois Wu (吳志中) and wrote that he was "very happy to have been able to exchange with the ambassador."
"I reaffirmed my support against pressure from China," he said.
"Taiwan, the first Asian country to have legalized marriage for all, is organizing its pride march on October 28. I will be there," Romero-Michel said.
In a separate post that day, Wu shared the news of Romero-Michel's planned visit, adding that the details of the trip were now being coordinated with the mayor's office and its foreign affairs advisors.
Romero-Michel, a member of France's Socialist Party, serves as deputy mayor in charge of human rights, integration, and the fight against discrimination.
A longtime campaigner for LGBTQ+ rights and legalized euthanasia, Romero-Michel became the first French politician to reveal his HIV-positive diagnosis in 2002.
He has also been an outspoken critic of China's government for its actions in Xinjiang, Tibet and Hong Kong, as well as its threats against Taiwan.
At a rally in Paris last December against China's oppression of the Uyghurs, Romero-Michel told CNA that France should "stand on Taiwan's side" and not accept the threats against it from China.
View All