Government, lawmakers mull changes to public holiday calendar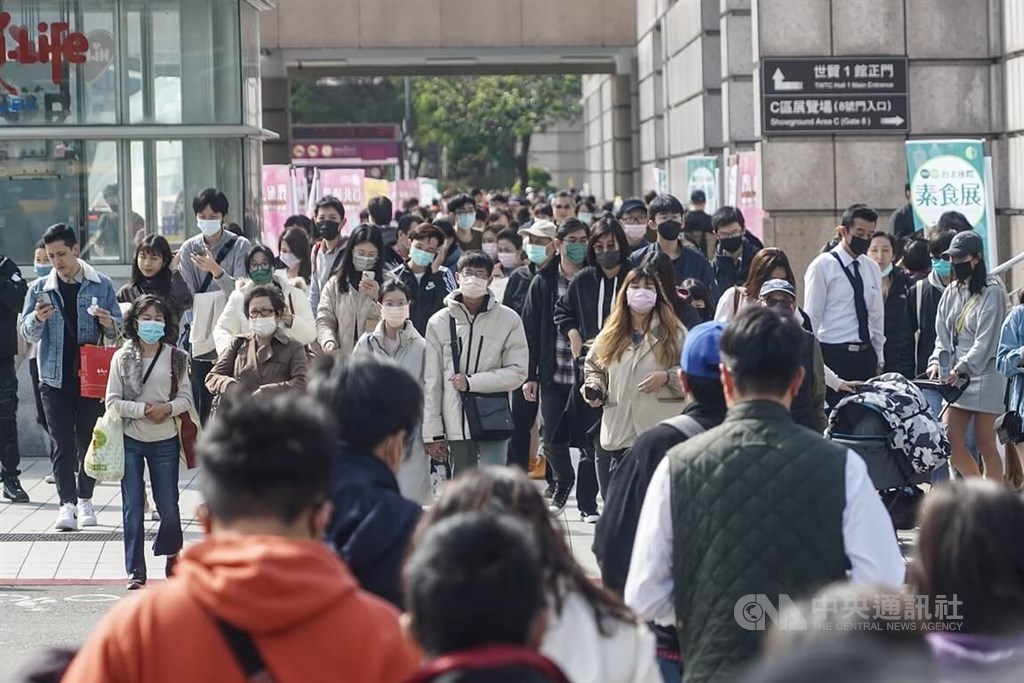 Taipei, March 2 (CNA) Taiwan's government and lawmakers proposed several potential changes this week to the public holiday calendar and the guidelines for how it is set, following criticism over a cluster of six-day work weeks caused by holiday "make-up" days.
In Taiwan, whenever a public holiday falls on a Tuesday or a Thursday, the government makes arrangements to turn it into an extended holiday weekend, but in return designates a Saturday in another week as a make-up work day.
Because of the times that holidays fell this year, the 2023 calendar had an unusually high six make-up days -- including two in February and one in March -- a fact that has sparked criticism over the frequent six-day work weeks.
The current guidelines for adjusting the public holiday calendar were set in 2013 by the Directorate-General of Personnel Administration (DGPA).
In an interview Wednesday, DGPA Deputy Minister Su Chun-jung (蘇俊榮) said the system had worked "smoothly" during its first ten years, and that the six make-up days in 2023 were "irregular."
Based on the current guidelines, every year from 2024 through 2029 will have three or fewer make-up days, while 2030 will again have six, he said.
Still, given the recent complaints, Su said the government would try to make "balanced" adjustments to ensure that the number of annual make-up days does not exceed three in the future.
He said his agency planned to look at several options for maintaining that cap, such as by not arranging extended four-day weekends for certain holidays.
It will then hold consultations with other government ministries, with the aim of submitting a final proposal to the Cabinet by the end of May, Su said.
Amid the focus on this issue, lawmakers from across Taiwan's political spectrum have recently put forth proposals for a Public Holiday Act, which would raise the number of public holidays from the current 11 to anywhere between 12 and 24.
The New Power Party, for instance, proposed recognizing 19 public holidays, with additions including the day after New Year's Day (Jan. 2), Freedom of Speech Day (April 7), Earth Day (April 22), International Workers' Day (May 1), and Human Rights Day/Meilidao Incident Memorial Day (Dec. 10).
Various lawmakers from the opposition Kuomintang (KMT) have called for the recognition of 823 Artillery Battle Memorial Day (Aug. 23), World Environment Day (June 5), Indigenous People's Day (Aug. 1), and International Migrants Day (Dec. 18) as public holidays.
Meanwhile, Legislator Lin Ching-yi (林靜儀) of the ruling Democratic Progressive Party (DPP) proposed designating World Environment Day, Commemoration Day of the Lifting of Martial Law (July 15), International Migrants Day, and National Hakka Day (Dec. 28), among others, as new public holidays.
In a hearing at the Legislature on Thursday, Interior Minister Lin Yu-chang (林右昌) said it was appropriate that the country's public holidays and memorial days come under regular review and "change with the times."
However, given the range of sectors that would be affected by any change in policy and the differing views on the subject, "more discussion is needed to reach a consensus," Lin said.