2-week reservist program to be expanded to 22,000 men in 2023: Military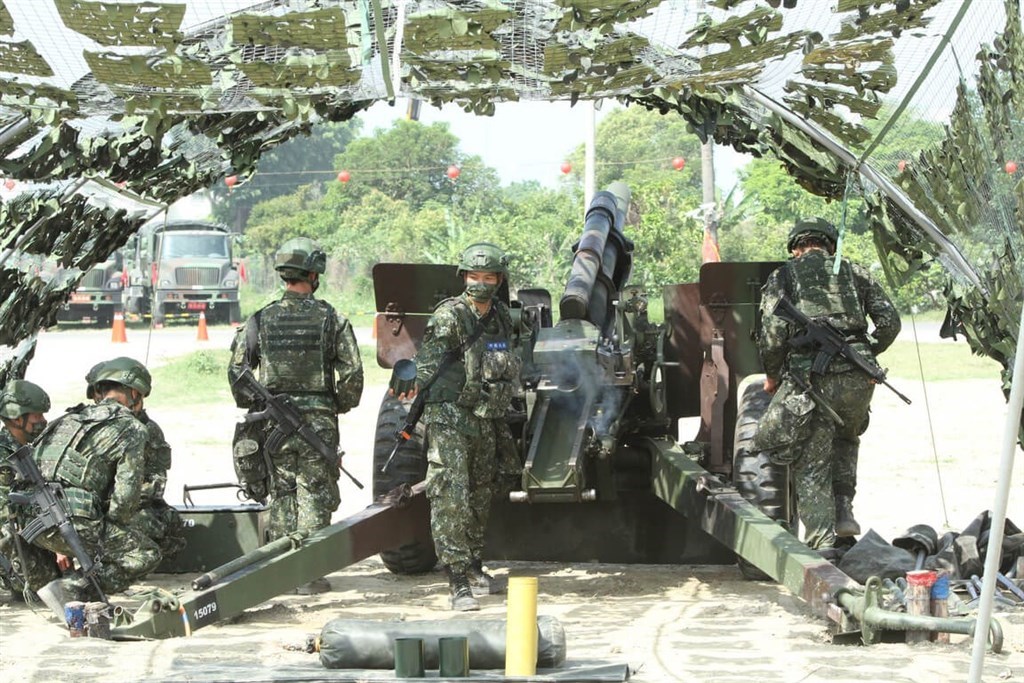 Taipei, Dec. 6 (CNA) Taiwan's dual-track reservist training program will be continued next year with 7,000 more reservists required to take part in the more intensive two-week training regimen that began earlier this year, the Ministry of National Defense (MND) said in a report released on Tuesday.
Under the program, some reservists will undergo two weeks of intensive training twice over a period of eight years as reservists rather than the existing five- to seven-day regimen four times every eight years in a bid to improve the combat readiness of reserve forces.
The two-week training regimen, which was launched in March this year as a trial, is far more demanding physically than the five-to-seven day regimen and participants spend more time honing their combat skills, including shooting.
In 2022, only around 15,000 reservists around Taiwan took part in the two-week training, while 97,000 were trained under the existing five-to-seven-day regimen.
Next year, the MND plans to send 22,000 reservists, or 7,000 more than this year, to the two-week training regimen which will continue as an expanded trial, while around 97,000 will still be trained under the week-long regimen, according to the ministry in a report sent to lawmakers for review on Tuesday.
In the report, the MND said that the test results of reservists who participated in the more intensive training regimen this year showed an improvement in their marksmanship.
This year, 13.7 percent of those who took part in shooting tests after undergoing the two-week training passed the tests, compared with only 5.9 percent for reservists a year ago.
This reflects the fact that this year these reservists underwent 28 hours of shooting practice instead of only 12 hours in previous years, the MND said.
Also, this year 9.5 percent of reservists undergoing the two-week training passed combat tests, compared to only 5.5 percent for all reservists in the previous year, because they were able to train for up to 56 hours on combat skills during their training instead of only 12 hours during the 5-7-day training, the ministry noted.
Regardless of the length of their training, from next year, reservists will undergo their training at designated "strategic locations" around the country instead of in training camps or military bases as they do now, the ministry said.
Doing so is meant to familiarize them with the locations and buildings they will be assigned to in case of war that are considered key while defending against enemy forces, the ministry added.