Dutch parliament passes two motions backing Taiwan, Lithuania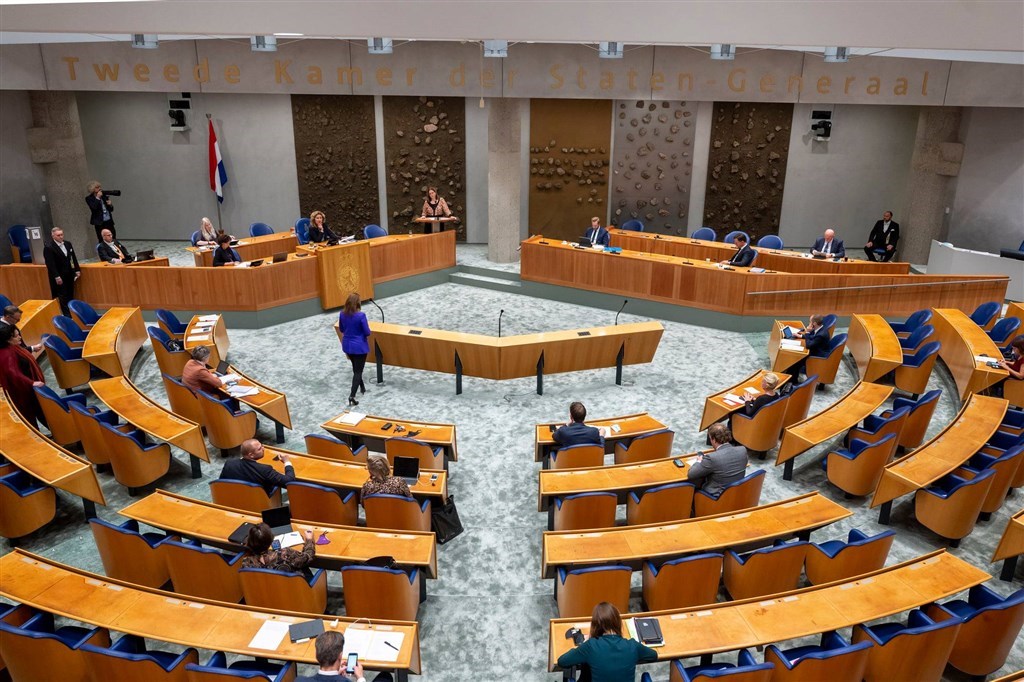 Brussels, Nov. 30 (CNA) The Netherlands' House of Representatives adopted two motions supporting Taiwan and Lithuania respectively during a plenary session on Tuesday.
The motion on Taiwan, proposed by parliamentarian Raymond de Roon, was passed by a vote of 120 to 30. It urges the Dutch government to openly express its opposition to China changing the Taiwan Strait status quo unilaterally, amid rising cross-Strait tensions.
Another motion, proposed by parliamentarians Ruben Brekelmans and Agnes Mulder, calls on the Dutch government to support its Lithuanian counterpart which is facing retaliatory measures launched by China over the Baltic state's decision to allow Taiwan to open a representative office in Lithuania with "Taiwan" in its official name. This differs from Taiwan's representative offices in other countries which usually have "Taipei" in their names.
The motion was passed by a vote of 117 to 33. On the motion concerning Taiwan, the Netherlands' Foreign Minister Ben Knapen has previously expressed his country's wish to lower cross-Strait tensions and do its best to achieve that via the European Union (EU).
On the motion to support Lithuania, Knapen said the EU has expressed its stance on supporting Lithuania and the motion is expected to make the Netherlands' stance on the issue clear.
The passage of the two motions came a week after the Netherlands' House of Representatives adopted a motion supporting Taiwan's participation in the International Criminal Police Organization (Interpol) during a plenary on Nov. 23.
In response, Taiwan's top representative to the Netherlands Chen Hsin-hsin (陳欣新) expressed gratitude on behalf of Taiwan toward the initiators of the two motions, saying that their passages signify the Dutch parliament's strong support toward the country.
Representative de Roon said he hoped the motion would inspire other pro-Taiwan parliamentarians in other EU countries to do the same in the future to jointly express their concerns over the peace and security in the Taiwan Strait.