CORONAVIRUS
/
Taiwan to authorize TSMC, Hon Hai to negotiate BNT jab purchases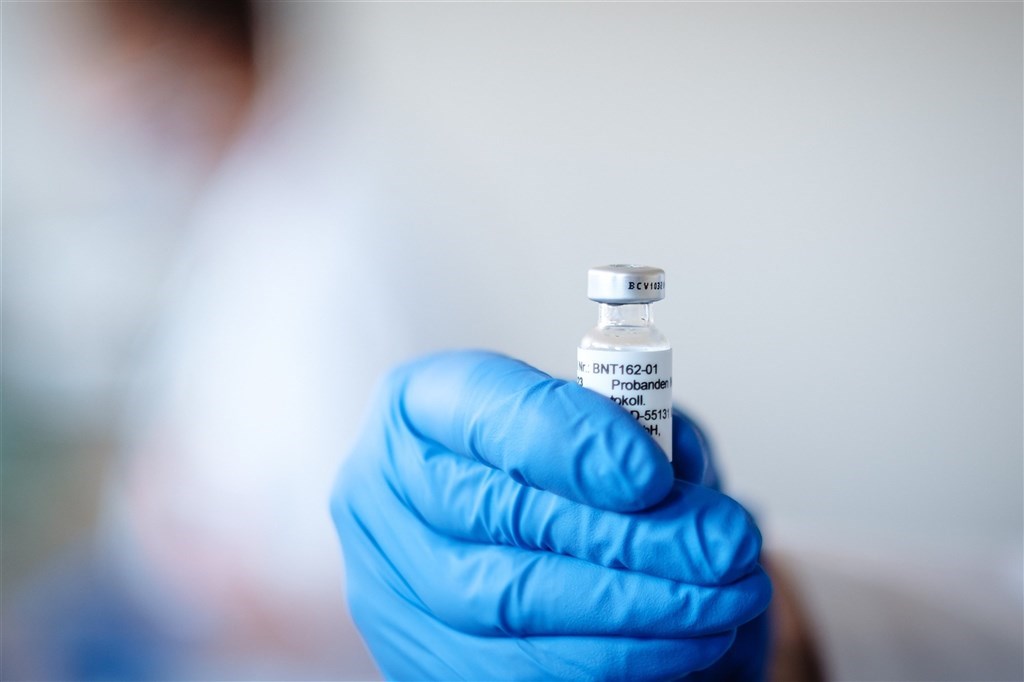 Taipei, June 18 (CNA) Taiwan's government will authorize two of the country's top technology firms to represent it in negotiations to purchase up to 10 million doses of the BioNTech-Pfizer COVID-19 vaccine.
Under the authorization, Taiwan Semiconductor Manufacturing Co. (TSMC) and Hon Hai Precision Industry Co.'s YongLin Charity and Education Foundation will each be allowed to negotiate a purchase of up to 5 million doses of the vaccine, as long as they are made by BNT in Germany and donated to the government for distribution, Cabinet spokesman Lo Ping-cheng (羅秉成) said Friday.
Lo gave little indication as to how likely the efforts were to succeed, but he described how the process would work should a deal be finalized.
According to Lo, the vaccine's potential delivery dates would be based on both "the status of Taiwan's vaccine procurement efforts and the capacity of the manufacturer."
The companies' donations, meanwhile, would follow the precedent set by Japan in its donation of 1.24 million doses of the AstraZeneca vaccine to Taiwan earlier this month, Lo said.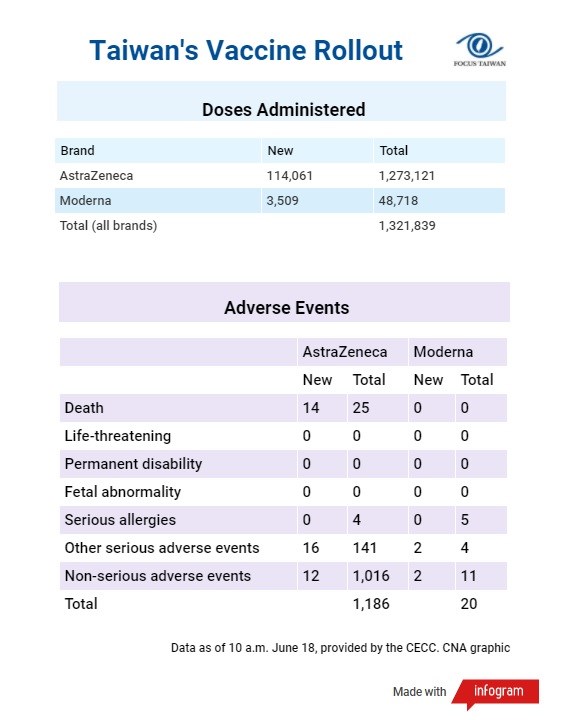 As is standard with international procurement agreements, the government would provide a liability disclaimer to the manufacturer, and would assume full responsibility (for the vaccines' distribution) upon receipt, he said.
Meanwhile, with the assistance of the German government, Taiwan will continue its own negotiations with BNT, in order to meet vaccine demand for this year and into the future, Lo said.
The Cabinet's announcement Friday came amid ongoing efforts by Hon Hai founder Terry Gou (郭台銘) to privately procure 5 million BNT vaccines through his charity, YongLin Charity and Education Foundation -- an initiative the government initially treated with skepticism.
But with Taiwan facing a continued vaccine shortage, officials, including Health Minister Chen Shih-chung (陳時中), have changed their tune and publicly expressed a willingness to cooperate with private procurement efforts, as long as they meet regulatory standards.
In a Facebook post Friday morning, Gou expressed frustration over what he said was the government's continued hedging despite public shows of support.
"If there are no breakthroughs on the vital issues, then we are just spinning in circles here," Gou wrote.
"Unlike other types of donations, vaccine donations touch on a specific set of legal obligations. The government (the recipient) must clearly state its position so that the donor can negotiate the size of the order and its delivery time with the manufacturer," he wrote.
He requested a meeting with President Tsai Ing-wen (蔡英文) to obtain her approval or rejection. "Without a clear statement from you, the vaccine procurement process cannot truly begin," Gou wrote.
Later Friday, Presidential Office spokesman Xavier Chang (張惇涵) announced that Tsai would meet with Gou and TSMC Chairman Mark Liu (劉德音) at the Presidential Office at 4 p.m.
Taiwan's government was reportedly close to securing 5 million vaccine doses from BNT early this year, but the deal is now in limbo due to BNT's refusal to sign the final contract, citing a "re-evaluation of global vaccine supply and adjusted timelines."
Tsai has accused Beijing of interfering with the negotiations and getting BNT to hesitate in finalizing the deal with Taipei, without providing further details.
Last week, Shanghai Fosun Pharmaceutical (Group) Co., the distributor of the Pfizer-BioNTech vaccine for the Greater China region, warned that any sale of the vaccine to Taiwan, public or private, would have to go through its distribution network.
Taiwan has signed contracts to purchase nearly 20 million vaccines from abroad, including 5.05 million doses of Moderna, 10 million of AstraZeneca, and 4.76 million of unspecified brands through the COVAX program.
To date, it has received 1.9 million doses of AstraZeneca, including 1.24 million donated by Japan, and 150,000 doses of Moderna. An additional batch of 240,000 Moderna vaccines arrived in the country Friday afternoon.
As of Thursday, a total of 1,321,839 doses of COVID-19 vaccines had been administered in Taiwan, out of a population of 23.5 million.
Taiwan does not provide statistics of how many people have received one dose and two doses of the vaccine at any specific time.
View All