Taiwan voices 'deep displeasure' after being shunned by WHA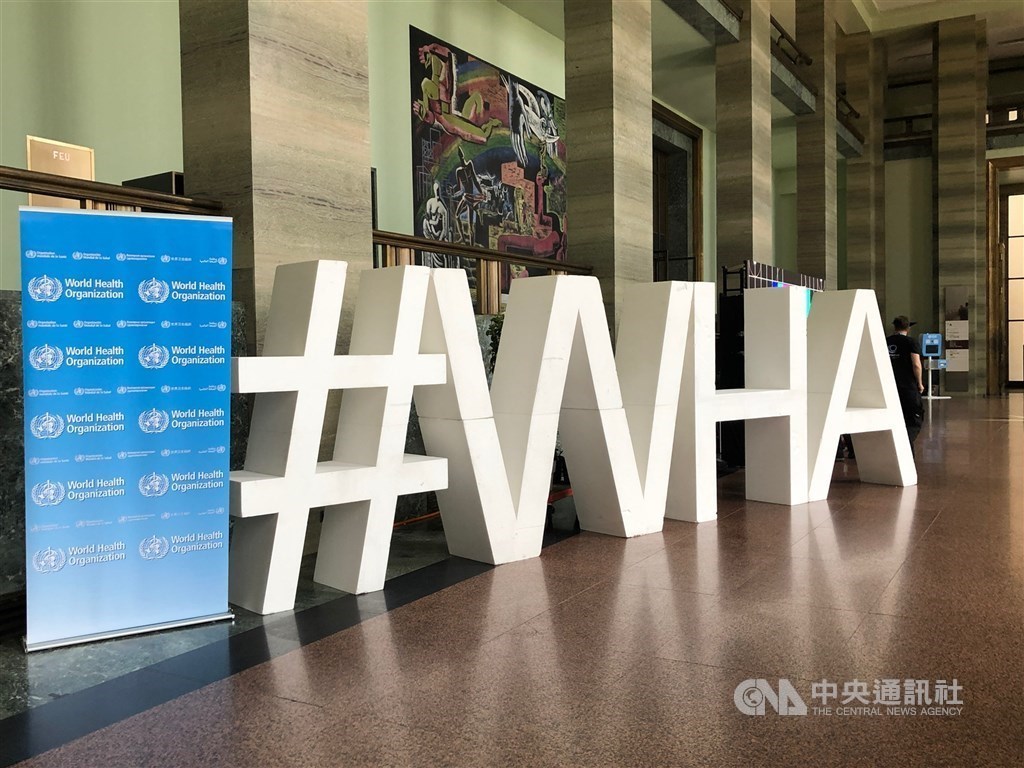 Taipei, May 24 (CNA) Taiwan has expressed its "deep displeasure" at not getting invited to this year's World Health Assembly (WHA) and being excluded from the decision-making body of the World Health Organization (WHO) for a fifth consecutive year.
In a joint letter of protest issued Monday by Taiwan's Ministry of Foreign Affairs (MOFA) and Ministry of Health and Welfare (MOHW), Health and Welfare Minister Chen Shih-chung (陳時中) said this year's WHA remains focused on the COVID-19 response and building a healthier, safer, and fairer world together.
"The recent escalation of the pandemic in Taiwan further shows that viruses know no borders. Taiwan cannot remain on the sidelines, and there should not be a gap in global disease prevention," he said in the letter, which was also signed by Foreign Minister Joseph Wu (吳釗燮).
Not receiving an invitation to attend this year's virtual WHA "is not only a loss for Taiwan but also the rest of the world" as the world needs all parties involved to share available information and expertise in the collective fight against disease.
Wu expressed regret over the WHO Secretariat's "continued indifference to the health rights of Taiwan's 23.5 million people."
He also reiterated the government's stance over China's false claim that "appropriate arrangements have been made for Taiwan's participation in the WHO."
"The People's Republic of China (PRC) has never governed Taiwan, yet it continues to make distorted interpretations of U.N. General Assembly Resolution 2758 and World Health Assembly Resolution 25.1, repeatedly misleading the international community," Wu said.
Only Taiwan's elected government can represent Taiwan's people in the WHO, Wu said, and he urged the WHO to maintain "a professional and neutral stance, reject China's political interference, and allow Taiwan to join WHO meetings, mechanisms, and activities."
He also was grateful for international support for Taiwan's bid to be invited to the annual WHA as an observer, saying that the years-long effort has gained momentum.
For instance, foreign ministers from the G7 countries issued for the first time ever on May 5 a joint statement backing Taiwan's bid to participate in the WHA, Wu said in the letter.
Despite the setback, Wu said Taiwan will continue to seek international support for its WHA bid "so that Taiwan can contribute its expertise and join in global endeavors to promote the health and safety of humankind."
In a separate press statement issued Monday, MOFA said that while Taiwan has once again being excluded from the WHA, its diplomatic allies had submitted to the WHO a proposal to advocate Taiwan's participation in the WHA as an observer.
The case has been included in this year's agenda as a supplementary item for discussion, according to the ministry.
Similar attempts have been mounted in recent years, to no avail.
According to the WHO website, the 74th edition of the WHA will be held virtually from May 24 to June 1, due to the COVID-19 pandemic.
Taiwan, whose formal designation is the Republic of China, was expelled from the WHO in 1972, a few months after its seat in the United Nations was given to the PRC.
Since then, Taiwan has not been able to participate in the WHA, even as an observer, due to Beijing's opposition, except from 2009-2016, when cross-Taiwan Strait relations were warmer under the then-Kuomintang government.
Also Monday, MOFA issued a protest to the WHO's Independent Panel for Pandemic Preparedness after the panel twice identified Taiwan as "Taiwan, China" in its recently released investigative report, in effect seeing the country as part of the PRC.
Organizations in the United Nations system routinely give Taiwan the designation "Taiwan, China" because Taiwan is not a member of the U.N.
After eight months of work, the independent panel report presented its findings and recommendations for action to curb the COVID-19 pandemic and to ensure that any future infectious disease outbreak does not become another catastrophic pandemic.