Taiwan revises entry policy for children with Chinese nationality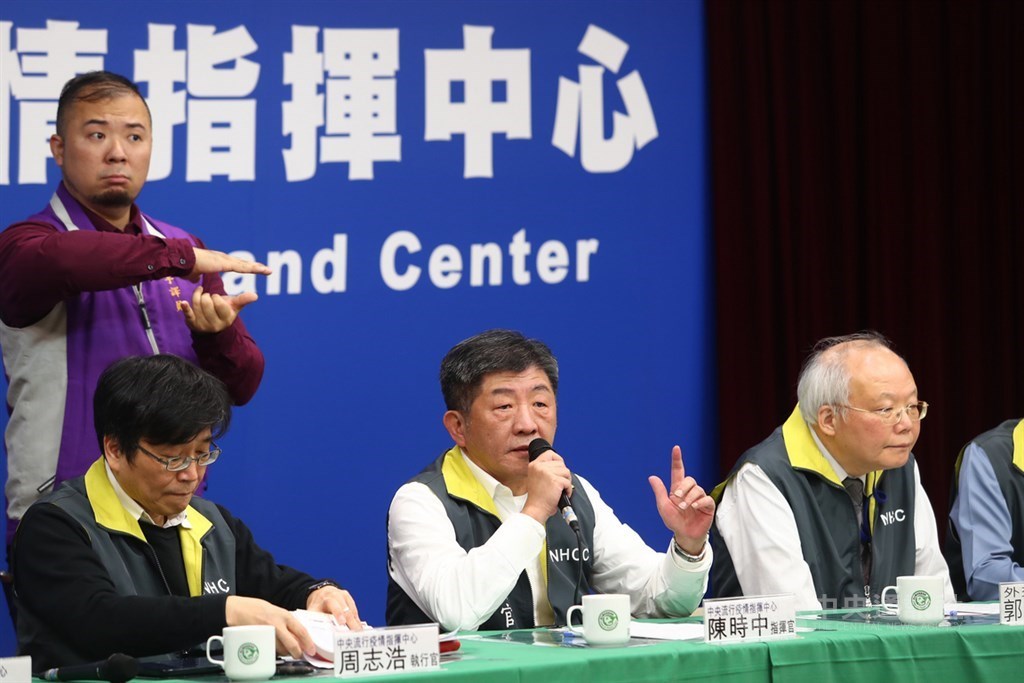 Taipei, Feb. 12 (CNA) Taiwan on Wednesday barred entry of children of Taiwanese or Chinese nationals, with only Chinese passports, reversing a new policy announced a day earlier that allowed the entry of those children.
The reversal followed a firestorm of criticism on social media over the Mainland Affairs Council's (MAC's) announcement Tuesday that children of Taiwanese and/or their Chinese spouses who hold a special long-term residence permit or a long-term permit to visit relatives in Taiwan would be allowed to enter the country.
MAC Minister Chen Ming-tong (陳明通) later explained that the new policy was not designed to open Taiwan's borders to relatives of Chinese spouses in contravention of a temporary ban on entry of Chinese nationals to prevent the spread of the new coronavirus that originated in Hubei, China.
At a news briefing held by the Central Epidemic Command Center (CECC) late Tuesday, Chen added new stipulations, saying that only minor children who do not have relatives to look after them in China would be allowed to enter Taiwan.
Hours later, apparently still unable to appease the public's rage, the MAC listed a third condition, saying only if both of the children's parents are in Taiwan at present, will the children be allowed entry.
The news triggered another round of heated discussion on social media, apparently prompting CCEC chief and Health and Welfare Minister Chen Shih-chung (陳時中) to outline a policy U-turn Wednesday.
According to Chen, children of Taiwanese and/or their Chinese spouses who have the residence or visitor permits but not Taiwan passports will not be allowed into the country.
While such children have equal rights to health care in Taiwan, priority must be given to Taiwan citizens amid the accelerated spread of the novel coronavirus, he said.
Chen said he believed Chinese spouses, who unlike their children are still permitted to return to Taiwan, will make appropriate arrangements for their minor children if they have to leave them in China.
The new policy may put some pressures on Chinese spouses, but since they chose not to apply for Taiwan citizenship for their children, they have to take responsibility for making the required arrangements for them now, Chen said.
He also expressed worry over the increasing number of people placed in home isolation or quarantine in Taiwan, saying that the number has been growing by about 5,000 per day.
Over a 14-day period, which is the normal quarantine time for the virus, the number could reach least 70,000, Chen said.
He also said that the anticipated massive influx of people into Taiwan during the Tomb Sweeping Holiday in early April could create a loophole in the country's epidemic prevention efforts and put a huge strain on its medical resources.
Taiwan's medical institutions and diagnostic centers can test only 1,010 people per day for the novel coronavirus and 40 percent of capacity is already being used, according to Chen.
Meanwhile, President Tsai Ing-wen (蔡英文) said Wednesday that many Internet users had posted messages on her social media platforms, expressing concern over allowing children of Taiwanese and/or their Chinese spouses who don't have Taiwan passports entry into Taiwan.
In response, Tsai said, she asked the CECC to reconsider the policy announced Tuesday and give priority to epidemic prevention and the health and safety of Taiwan nationals.
After assessing the severity of the coronavirus outbreak in China, the CECC decided to reverse the policy, Tsai said.