Tsai calls for young people to step out, speak out for Taiwan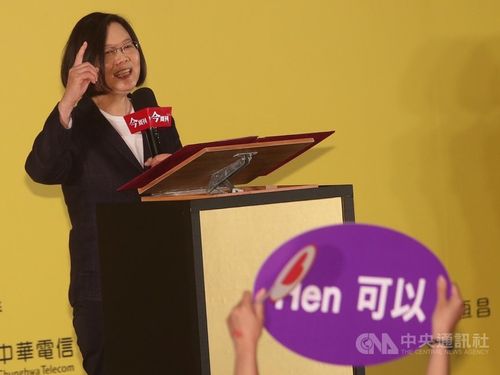 Taipei, May 11 (CNA) President Tsai Ing-wen (蔡英文) on Saturday encouraged high school students to step out and have the courage to speak out and let the world know more about Taiwan.
Speaking at a forum held by Business Today magazine for the fourth year in a row, Tsai told around 600 attending students that young people in Taiwan must be able to go global in the face of the country's difficult international situation, and tell the world about Taiwan and the values it pursues.
They need to do this not because Taiwanese lack a global vision, but because of the country's limited international space, she said, explaining that Taiwan has a special political environment that prevents it from participating in many international events.
"The political situation is what makes us isolated," she said, adding that it is the duty of every Taiwanese to step out and have the courage to let the world know more about Taiwan.
Asked by the students the reasons for her moving forward with government reforms despite public criticism, Tsai said it was because there are others who are looking to her to make the changes.
During her three years as president, there have certainly been different opinions, but as a leader of the nation, criticism comes as part of the job, she said.
Tsai said that as president, one faces many different points of view and criticisms from those who do not understand your intent.
She said the reforms are a must for the government, because they affect the long-term prospects of the country.