PHOTO ESSAYS
/
Double, double toil and trouble -- Witch Festival 20th Anniversary
If this weekend's plans are lacking a certain magic to them, why not head to the Witch Festival at Wenshan Farm (文山農場) in New Taipei's Xindian District?
A three-day fest will be held from Dec. 18-20, and the organizers are brewing a wicked concoction, with generous servings of non-stop live music, a healthy dose of mother nature, a scattering of hand-made goods and lashings of healthy nibbles, all topped off with a sprinkling of frivolity.
The festival marks the 20th anniversary since the folk live house and cafe Witch House (女巫店) first swung open its doors to become a nurturing ground for Taiwan's ever-bubbling indie talent.
Witch House's unassuming location down an alley, just a stone's throw from National Taiwan University, seems fitting for an establishment that despite its success in helping prop up countless folk and indigenous artists, remains humble in its achievements and aim. That aim is to give performers a space to share their craft in an environment that proudly celebrates music and feminism in equal doses.
Over the course of the festival, more than 60 bands will grace four stages -- Love (愛), Sex (性), Can't remember (忘) and Behind/After (後). The program is comprised mostly of Taiwanese singers and bands, with an emphasis on stripped-back and raw indie, folk and soulful beats.
However, that's not to say that the festival is lacking musical diversity -- whatever your proclivity, there will be no shortage of acts to bewitch you into a state of musical euphoria.
Festival goers can look forward to the soothing, heartfelt vocals of Cheer Chen (陳綺貞), who first debuted behind the very doors of the Witch House all the way back in 1997.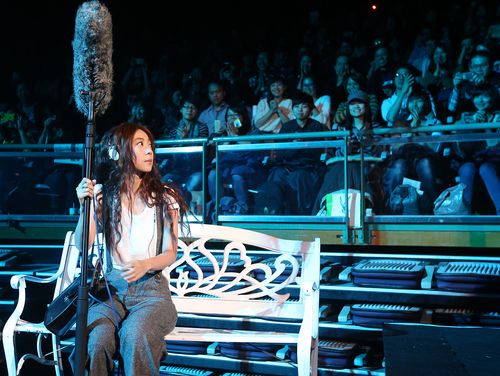 Not to be outdone, Sodagreen's (蘇打綠) lead singer Qing-feng (青峰) will also pay homage to humble beginnings in the Witch House by taking to the stage in a special solo set. Another act to watch is the chilled, dream-like harmonies of four-piece band 929, who this year celebrate 10 years together.
For those who appreciate a more alternative sound, The White Eyes (白目樂隊), the indie music scene darlings in Taiwan since their debut EP in 2008, are bound to please. Your electronic fix will come courtesy of Sonic Deadhorse, who whilst relatively unknown, is gaining a following for his unique blend of electronica and guitar.
Crowd favorites the Muddy Basin Ramblers are set to enchant listeners with their high-energy, jug band blues-folk tunes.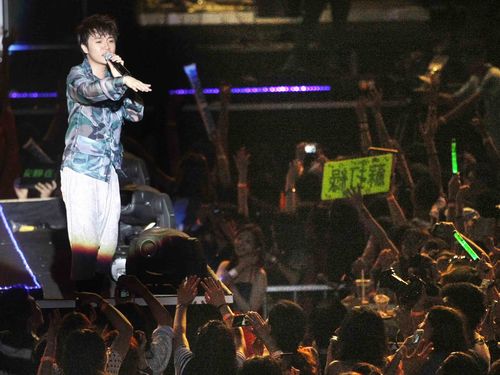 If you've got kids in tow, rest assured that the event is very family-friendly. Pint-sized patrons will revel in the children's play area kitted out with a 6.5-meter and a 3.5-meter high inflatable slide, sand pit, and trampoline, amongst other thrills. On the weekend there will also be a children's theater and for the thrill seekers, a challenging ladder obstacle.
So if you're after memorable weekend plans -- repeat after me: Hair of dog, eye of newt, fly to the Witch Festival for a roaring hoot!
●Witch Festival 20th Anniversary
When: Dec. 18-20, 10 a.m.-10 p.m.
Where: No. 100, Huzinei Rd, Xindian District, New Taipei City (新北市新店區湖子內路100號)
How to get there: The nearest MRT is Xindian Station. From there you can take the Witch Festival special bus or taxi for a small fee.
For more information please visit: http://festival.witchhouse.org/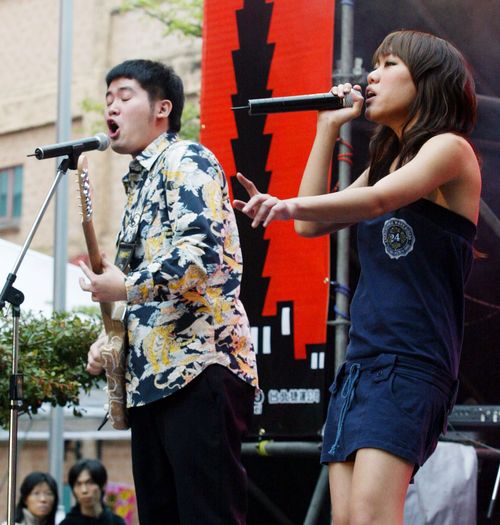 (By CNA intern Monica Mizzi)
enditem/J
View All