PHOTO ESSAYS
/
2019 Pride Parade
The 2019 Taiwan LGBT Pride parade took place in Taipei Saturday, having become the largest such event in Asia.
This year's parade - the first following the passage of marriage equality legislation in May – drew a record attendance of 200,000.
Organizers selected the theme "Together, Make Taiwan Better" to encourage solidarity with the general public and normalize LGBT identities in Taiwanese society.
Marchers gather at the parade's starting point near Taipei City Hall.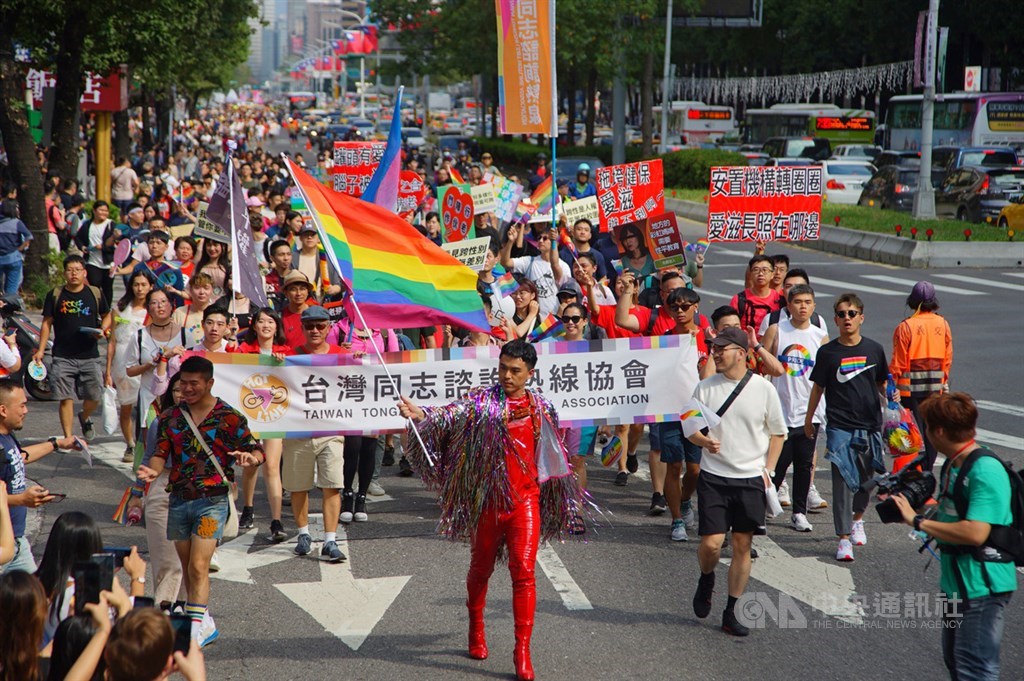 Taiwanese musician and Rainbow Ambassador Hush leads marchers along the parade route.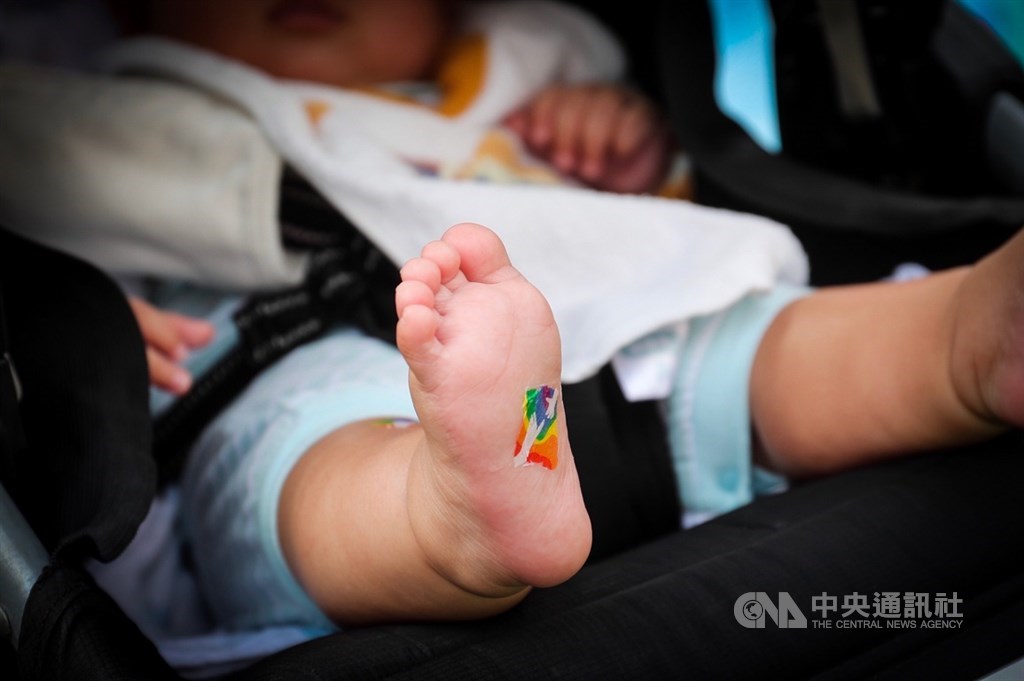 The rainbow colors symbolizing LGBT pride could be found even in the most unlikely of places.
.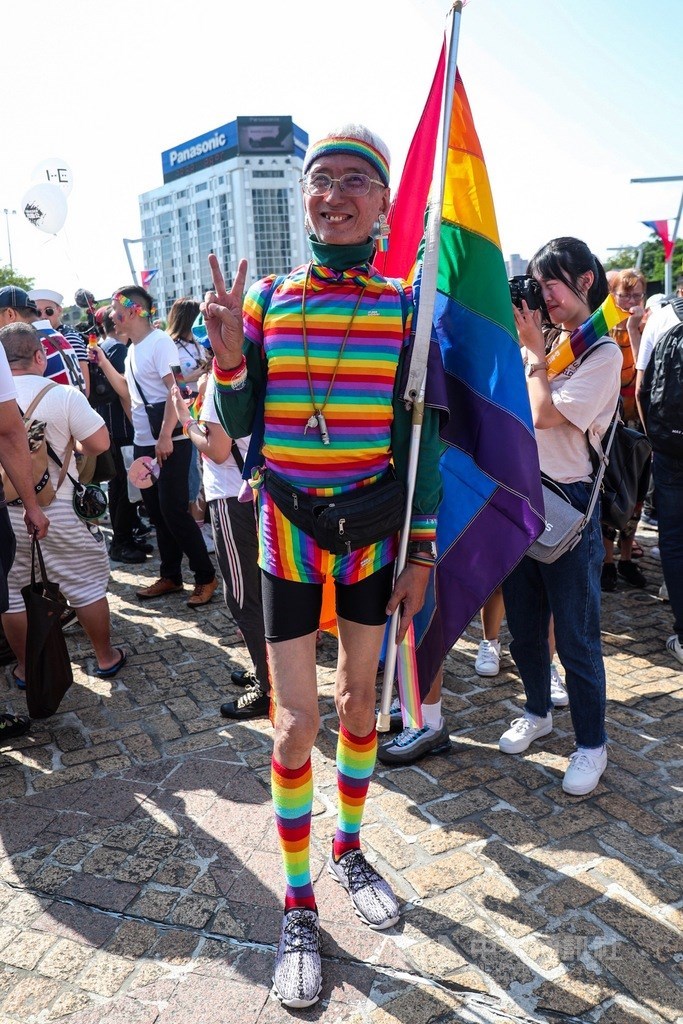 Longtime gay civil rights activist Chi Chia-wei (祁家威) poses in head-to-toe rainbow attire.
A woman in a wedding dress commemorates the special significance of this year's march, following the passage of historic marriage equality legislation on May 24.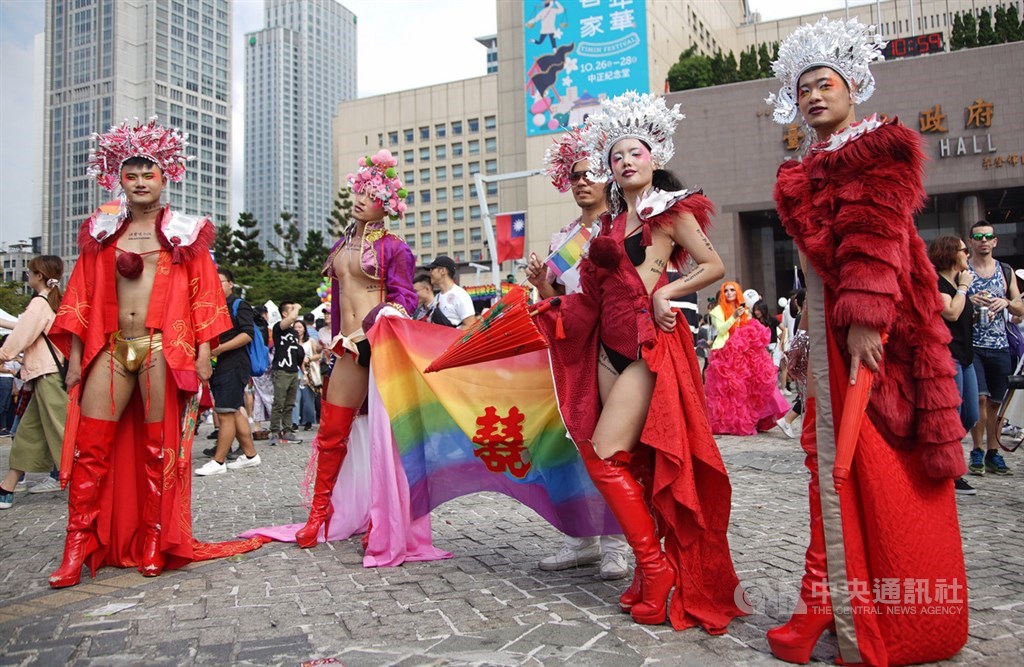 Marchers carry a flag adorned with the "double happiness" symbol, which is often used in Chinese culture to represent marriage.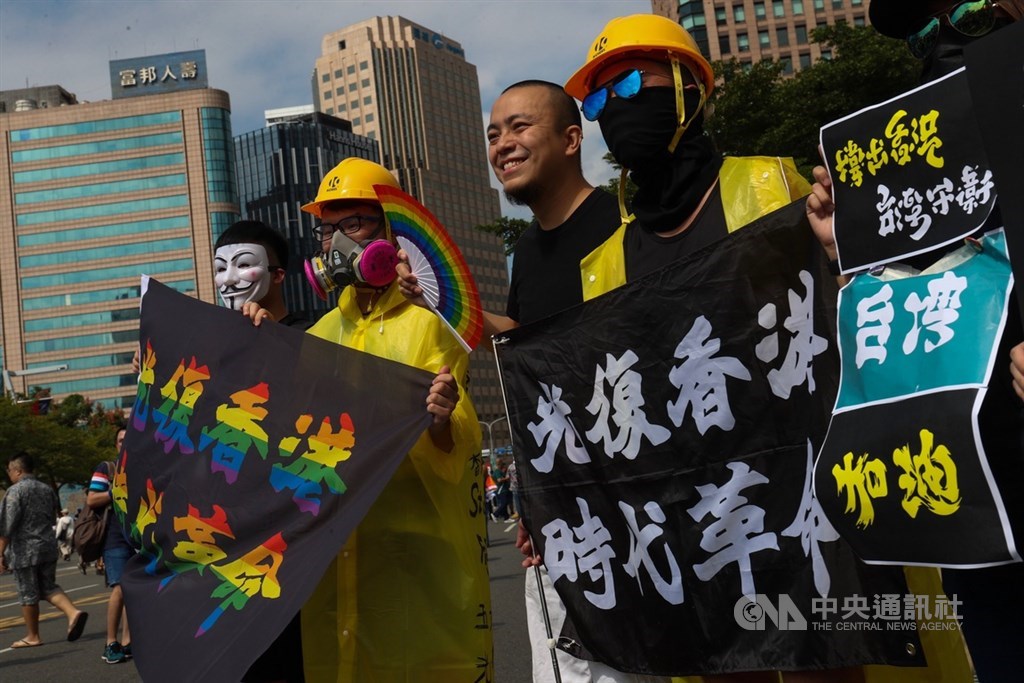 Supporters of the anti-government protests in Hong Kong show their solidarity with Pride marchers.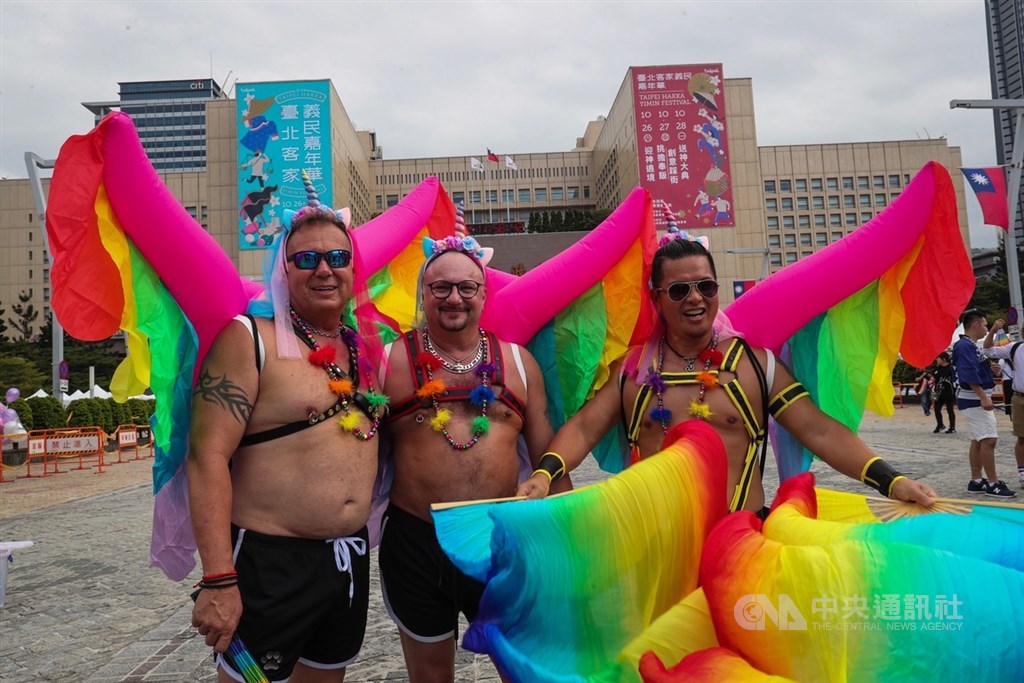 The parade, now in its 17th year, attracts marchers from around the world.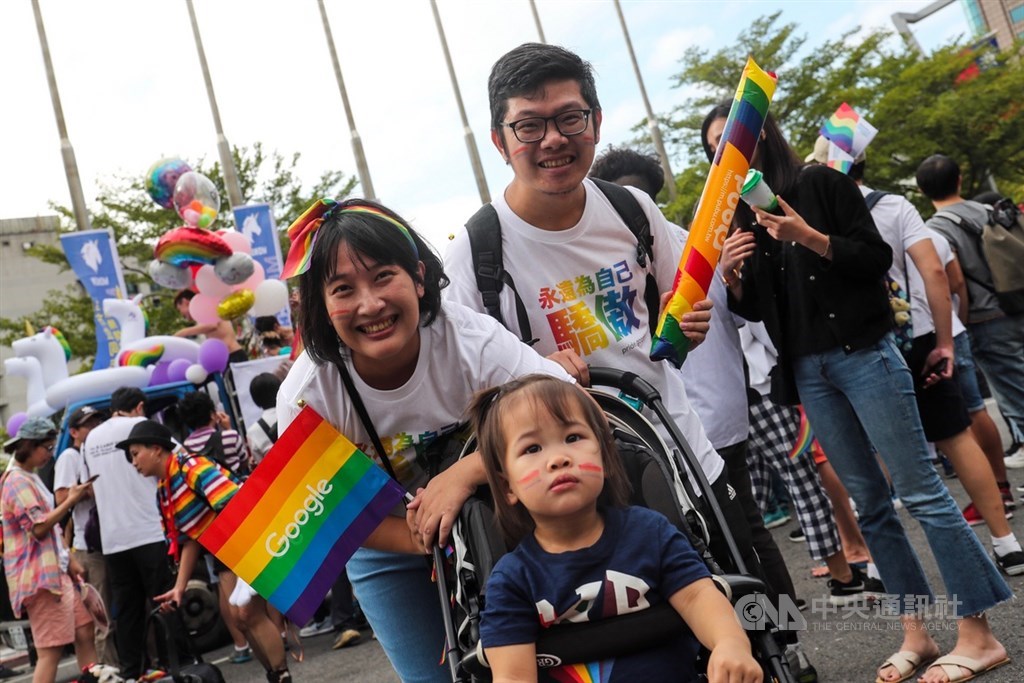 This year's theme "Together, Make Taiwan Better" encourages attendance by not only the LGBT community, but also the general public.
Marchers in rainbow costumes pose with Taipei 101 in the background.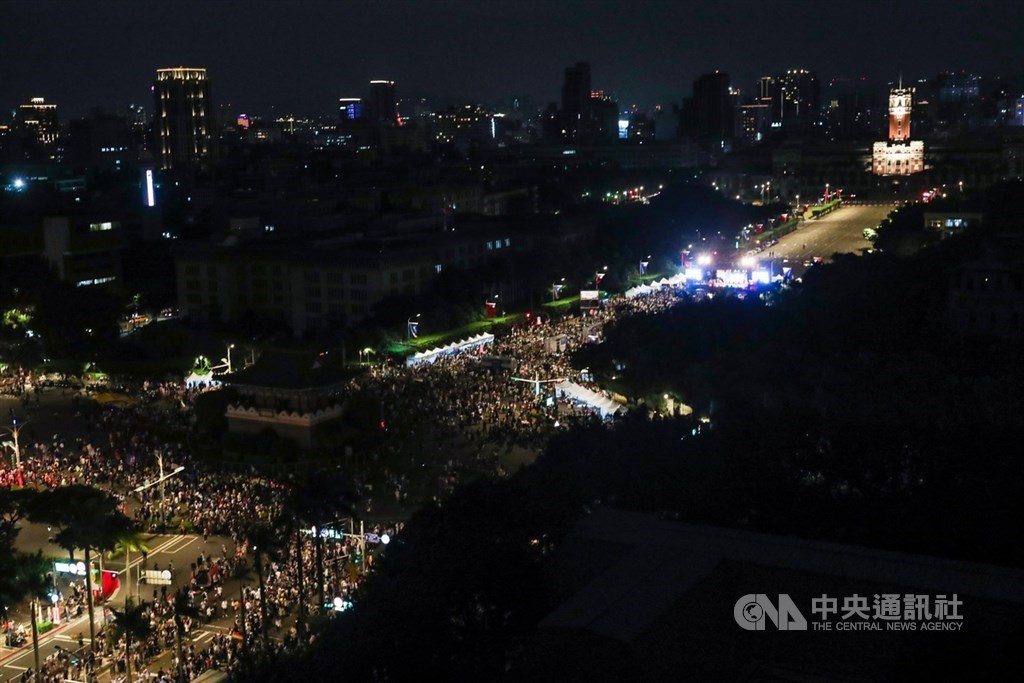 A crowd assembled on Ketagalan Boulevard at the end of the 5.4 kilometer parade route.
(By Wu Chia-sheng, Wang Teng-yi, and Matthew Mazzetta)
View All