Taiwan opens first Mandarin learning center in Brussels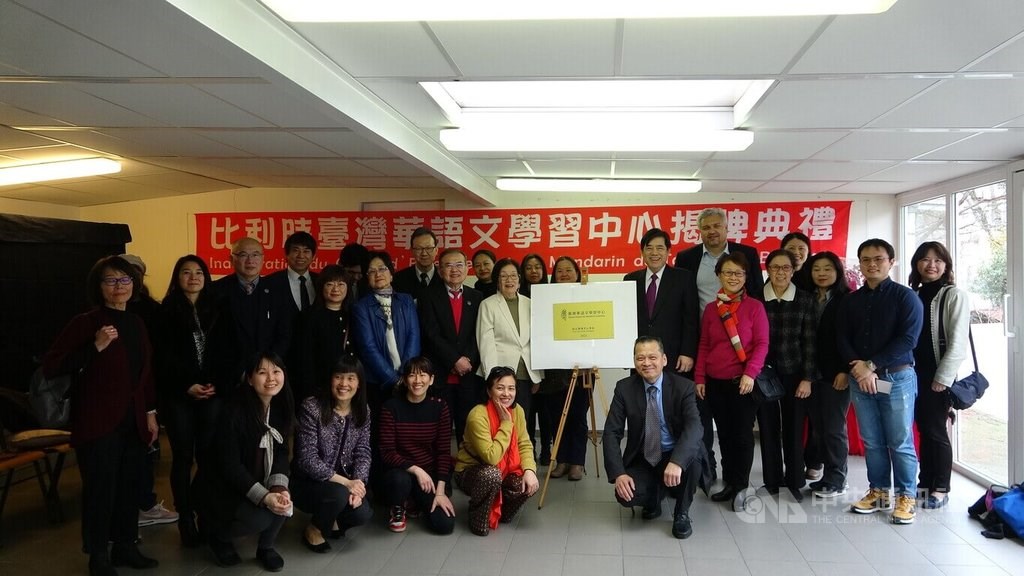 Brussels, March 17 (CNA) The first Mandarin learning center in Belgium affiliated with the Republic of China (Taiwan) was inaugurated Friday, with its principal expressing hope that it will enhance local people's understanding of Taiwan.
The Taiwan Center for Mandarin Learning will provide an opportunity for local people to learn more about Taiwan and to further engage with Taiwan, Headmaster of the center Kuo Feng-hsi (郭鳳西), who has lived in Brussels for over 50 years, said.
Many people in Belgium have a good impression of Taiwan and are interested in learning more about Taiwan, Kuo said at the plaque-unveiling ceremony for the center Friday.
The language learning center offers a great occasion for residents in Brussels, including diplomats, to learn about Taiwan, Chinese culture or Taiwanese culture, Belgian Parliamentarian Emmanuel de Bock told CNA in an interview.
At present, the Overseas Community Affairs Council (OCAC), a Cabinet-level body which serves expatriates of the Republic of China, the official name of Taiwan, has assisted overseas Taiwanese compatriot communities open and operate 66 such centers in the West.
Among them, 54 are located in the United States, two each in Germany, the United Kingdom, and France, one each in Austria, Ireland, Sweden, Hungary, Czechia, with the one in Brussels being the latest addition, according to the OCAC.
Taiwan is one of the few places in the world that uses traditional Chinese characters, which are enriched with cultural quintessence, making Taiwan the top choice to learn written Chinese, Remus Chen (陳立國), Taiwan's representative to the European Union and Belgium, said.
Coupled with various scholarships offered by Taiwan's government, the language learning center also aims to attract more international students to study in Taiwan, he added.